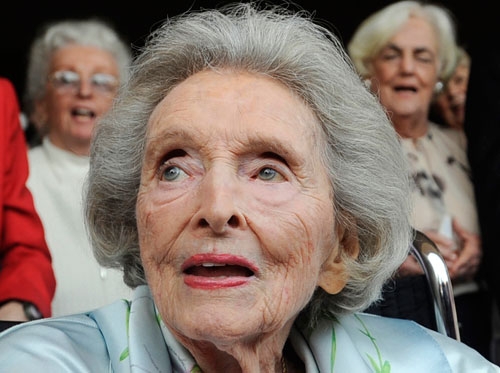 LOS ANGELES — Dolores Hope, who was married to entertainer Bob Hope for 69 years and sang at his shows, has died at age 102.
Hope family spokesman Harlan Boll says Hope died Monday at home in Los Angeles. A specific cause of death was not available.
The death was first reported by Entertainment Tonight.
Bob Hope died in 2003 at age 100.
Dolores Reade was a nightclub singer before she married Bob Hope in 1934. She mostly stayed home with their children before Hope began his Christmas trips to entertain U.S. troops during World War II.
She sang for U.S. troops and on his television specials.
The Hopes made their last visit to troops overseas in 1990. Dolores Hope sang "White Christmas" in Saudi Arabia during the run-up to Operation Desert Storm.