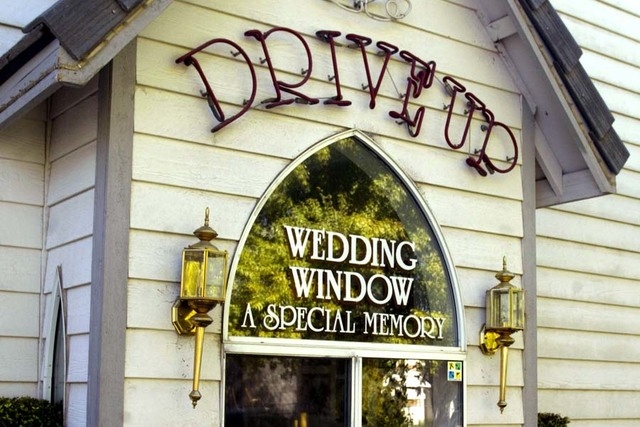 Two men were sentenced to probation on Tuesday for their role in the 2008 bloody downtown wedding chapel brawl where 13 men, including members of the Hells Angels motorcycle club, were charged with assaulting rival gang members.
Joshua Ramos and Samuel Murray, were not members of the infamous motorcycle club, but participated the brawl, video recordings of the fight show.
Both Ramos and Murray in September pleaded guilty to battery with substantial bodily harm.
Ramos hit one victim several times with a stapler. Murray alerted the Hells Angels that Mongols were arriving at the chapel, sparking the confrontation. Murray also punched and kicked a victim.
District Judge Michael Villani sentenced Murray, represented by lawyer Monti Levy, to two years probation.
Ramos, represented by lawyer James Gallo, was sentenced to three years probation. Ramos was also ordered to help pay more than $9,000 in restitution to the victims.
Surveillance footage of the brawl showed the men swarming Mongols who were attending a wedding at A Special Memory Wedding Chapel on Fourth Street and Gass Avenue on Dec. 20, 2008.
As the Hells Angels were leaving a wedding ceremony of their own, they saw three Mongols at the chapel for another wedding. The 13 men attacked the Mongols, bludgeoning them with their fists, feet, bottles and trash cans.
Only one other defendant, Jeffrey Murray, who has no relationship with Samuel Murray, has been sentenced. Jeffrey Murray was sentenced to 2- to 10-years in prison.
Six other defendants have pleaded guilty and are awaiting sentencing.
Three defendants Joseph Gennuso, James Sexey and John Merchant have pleaded not guilty and are awaiting trial.
And one of the defendants, John Dawson, has died. He had pleaded guilty to battery charges prior to his death.
Contact reporter Francis McCabe at fmccabe@reviewjournal.com or 702-380-1039.