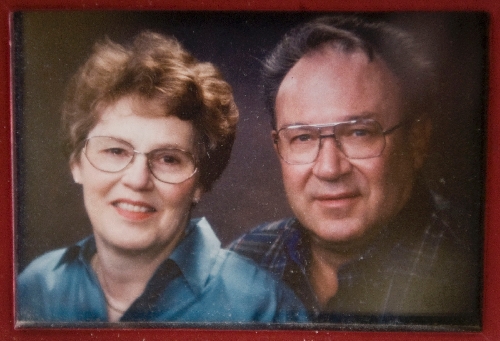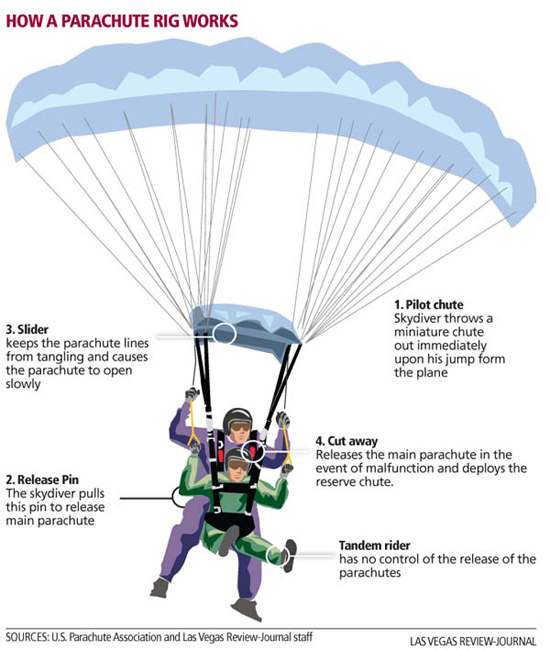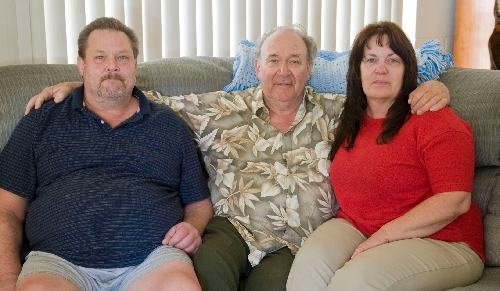 For more than 50 years, it had been Claudette Porter's dream to go sky diving.
So when the 75-year-old celebrated her birthday last month, her family decided to surprise her with a trip to Skydive Mesquite.
"It was supposed to be a nice birthday present," said her son, Doug Porter.
At the Mesquite Municipal Airport on Sunday, Claudette got a chance to live her dream. But tragedy struck. The instructor's parachutes failed.
She died at a Mesquite hospital shortly after the accident, surrounded by her husband, children, grandchildren and great-grandchildren, all of whom were in attendance for the North Las Vegas woman's first jump.
Also killed in the tandem jump was instructor James Fonnesbeck, 60, from Weston, Idaho. He died at the scene.
Fonnesbeck had 30 years experience and 11,000 successful jumps on his resume and was on the team of sky-diving Elvis impersonators in the 1992 movie "Honeymoon in Vegas," Skydive Mesquite owner Brad Jessey said.
Jessey said he has been sky diving for 30 years and worked in the industry for 15 years. He started Skydive Mesquite eight years ago.
In all that time, Jessey said his first experience with a sky-diving death was Sunday.
Fonnesbeck was a longtime friend, Jessey said.
"We've been getting condolences from hundreds of sky divers from all over the world," he said. "Not just for Jim's family, but for Claudette's family as well."
Doug Porter was the lone member of the immediate family not in attendance for Claudette's jump.
He said his sister, Tammy, called him about the accident on the way to the hospital. A half-hour later, she called back with the dreaded news.
Mom had died.
"I'm pretty angry right now but not at anyone in particular," an emotional Porter said. "God wants to take the best people. Why couldn't it be an idiot .. . like me?"
Porter moved in with his parents a few years ago, he said. He helped his mother recover after a kidney transplant, and she helped him.
Drug and alcohol addictions had nearly wrecked his life, he said, but his mother's guidance strengthened him.
"I aspired to be the kind of person she was, but I can't even get close," he said.
Porter doesn't blame Skydive Mesquite or Fonnesbeck, he said.
Sometimes "accidents happen," he said.
Even so, sky-diving deaths are rare, with just 21 fatalities in the United States out of nearly 3 million jumps last year.
That equates to one death per 141,509 jumps, according to the United States Parachute Association.
According to the organization's website, most sky-diving accidents result from human error.
It's unclear exactly what happened in Sunday's accident, but Jessey said he couldn't fathom the experienced Fonnesbeck making an error.
"You would absolutely think not," he said.
Jessey said both chutes were out when the pair hit the ground. The main chute hand become tangled with the backup chute, only slightly slowing their descent.
Sky divers are taught to cut a malfunctioning main chute before deploying a backup chute, he said.
Jessey said his business will be closed while the Federal Aviation Administration investigates the fatalities.
FAA spokesman Mike Fergus in Renton, Wash., said investigators were looking into whether the parachutes had been properly inspected before the jump and were checking on the Cessna 206 airplane and its flying route.
He said federal rules require chutes to be inspected every six months. Backup chutes are required to be packed before jumps by an FAA-certified parachute rigger, while main chutes must be packed with at least the supervision of a certified rigger, Fergus said.
Jessey said the tandem jump was designed to last nearly seven minutes, with as much as 40 seconds of free falling and five to six minutes of gliding over the Mesquite airport before landing.
The airport is about 85 miles northeast of Las Vegas.
Several other tandem groups who jumped landed safely, police said.
Among those jumpers was Claudette Porter's niece, Doug Porter said. He said his mother worked for years in the Clark County clerk's office.
She was an adventurous woman who was athletic, well-traveled and selfless, he said.
"My mom was my best friend and to me the best person in the world," he said. "I keep thinking she's still here, and I'm going to wake up from a dream."
The Associated Press contributed to this report. Contact reporter Mike Blasky at mblasky@reviewjournal.com or 702-383-0283.