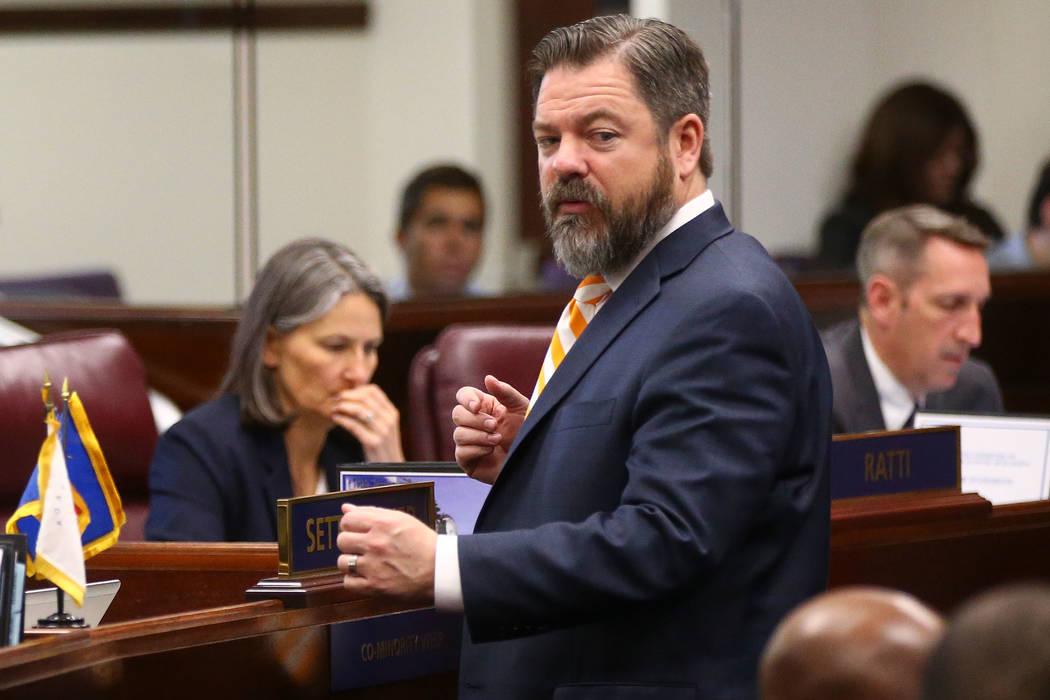 A new group will serve as a clearinghouse for parents involved with school organizational teams as part of the state-mandated Clark County School District reorganization.
Experiences on the teams have varied widely. Some people who have spoken to the lawmakers overseeing the implementation have complained they are being stonewalled by principals and district officials. Others have reported success stories of collaboration.
Trying to move more experiences from the former to the latter isn't quite a task for the lawmakers to take on.
"It is a task that I think needs to be addressed over this interim and frankly, it's a lot for this committee to take on in our meetings," said Sen. Michael Roberson, R-Henderson, the chairman of the reorganization. "Our meetings are full with other aspects of the reorganization."
The intent of the reorganization is to push more money and decision-making power into the hands of principals and local communities, through the school organizational teams. The teams are advisory in nature, but are required.
People who have testified before lawmakers have suggested changes, including lengthening the terms of the members from one year to two to cut down on training and staggering the members' terms, so it's not an entirely new group of members every time.
The advisory committee has appointed Sen. Becky Harris, R-Las Vegas, to oversee the subcommittee.
"We are now going to be able to embark on a process where we're able to get that feedback," she said. "I'm excited to help provided a forum for that."
Contact Meghin Delaney at 702-383-0281 or mdelaney@reviewjournal.com. Follow @MeghinDelaney on Twitter.