CCSD predicts $108 million hit if state education proposals remain unchanged
March 26, 2015 - 10:56 pm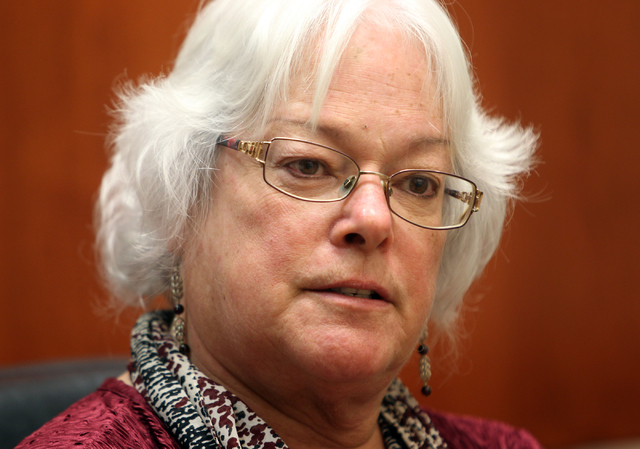 The Nevada Legislature and governor are giving the Clark County School District fits.
Finance officers for the nation's fifth-largest school district are predicting a nearly $108 million shortfall in their $2.2 billion budget if Gov. Brian Sandoval's state budget is passed as is and two state education-ordered waivers are rolled back.
If those factors remain unchanged at the end of the legislative session in June, closing the deficit would likely mean staff reductions for the state's third-largest employer, district chief financial officer Jim McIntosh said.
The governor's statewide plan has so far indicated a funding reduction of $7 per student, lowering the amount of money per student from $5,527 last fiscal year to $5,520, said McIntosh, who presented his findings to the Board of Trustees on Thursday.
The reduction would come as enrollment in the district is projected to increase 1.5 percent, or 4,856 students next year.
The Nevada State Board of Education also is allowing two state-sanctioned waivers affecting spending on class size and textbooks to be rolled back, which packs a $62 million punch to the district's general fund, McIntosh said.
By rolling back the waivers, the state is making the district spend $30 million more on class-size reduction and another $32 million more on textbooks, instructional supplies and computer hardware.
"This doesn't seem to be well thought out at the state level," School Board member Carolyn Edwards said.
In other business, the trustees unanimously approved, though hesitantly, a plan to build 12 new elementary schools and replace two aging elementary schools with money recently approved by the Legislature.
The Legislature passed a bill that allows a district construction bond to roll over, which will raise $3.5 billion to build new schools, rebuild old ones and renovate others over the next decade.
McIntosh had asked for the approval before presenting a 10-year master plan to the board in hopes that schools could be built and ready to open by 2017.
However, board members were guarded about approving the projects because of Assembly Bill 394. If approved by the Legislature, it would allow an incorporated city to create a school precinct that could take money and power away from the county school district.
Trustee Chris Garvey said she would only approve funding construction of the schools if she had the ability to rescind her vote if AB 394 passes.
Trustee Edwards was more diplomatic. "I'm grateful to the legislators who made this (the bond rollover) happen," she said.
Contact Francis McCabe at fmccabe@reviewjournal.com or 702-224-5512. Find him on Twitter: @fjmccabe