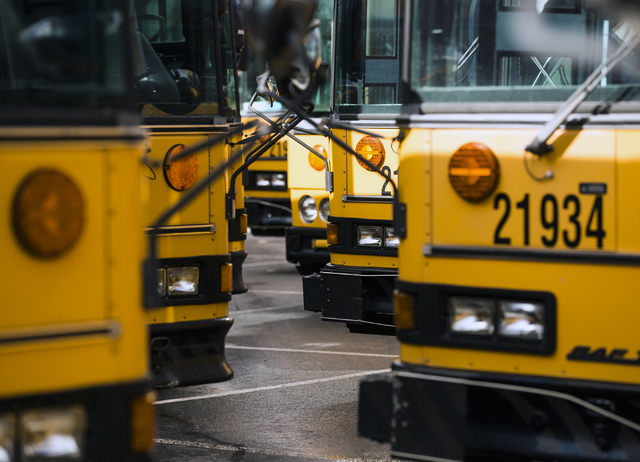 The Clark County School District reorganization bill may take a little longer than initially planned to get to the governor's desk.
A revised agenda for Wednesday's Assembly education committee meeting no longer includes a vote to move Assembly Bill 469 to the Assembly floor, the next step in the process. The bill was pulled because Nevada's Legislative Council Bureau needs more time in the drafting process, said Sarah Abel, a spokeswoman for Assembly Democrats.
"We want to make sure that the language of the bill and the legislative process is done properly," she said.
It was not immediately clear when the bill will be heard.
AB 469 takes the regulation created after AB 394 was passed in 2015 and makes the regulation into law, clearing the way for a full implementation in the fall. The reorganization aims to give schools in the fifth-largest district more control over budgets and decision making.
The bill is sponsored by leaders of both parties in both houses.
Contact Meghin Delaney at mdelaney@reviewjournal.com or 702-383-0281. Follow @MeghinDelaney on Twitter.