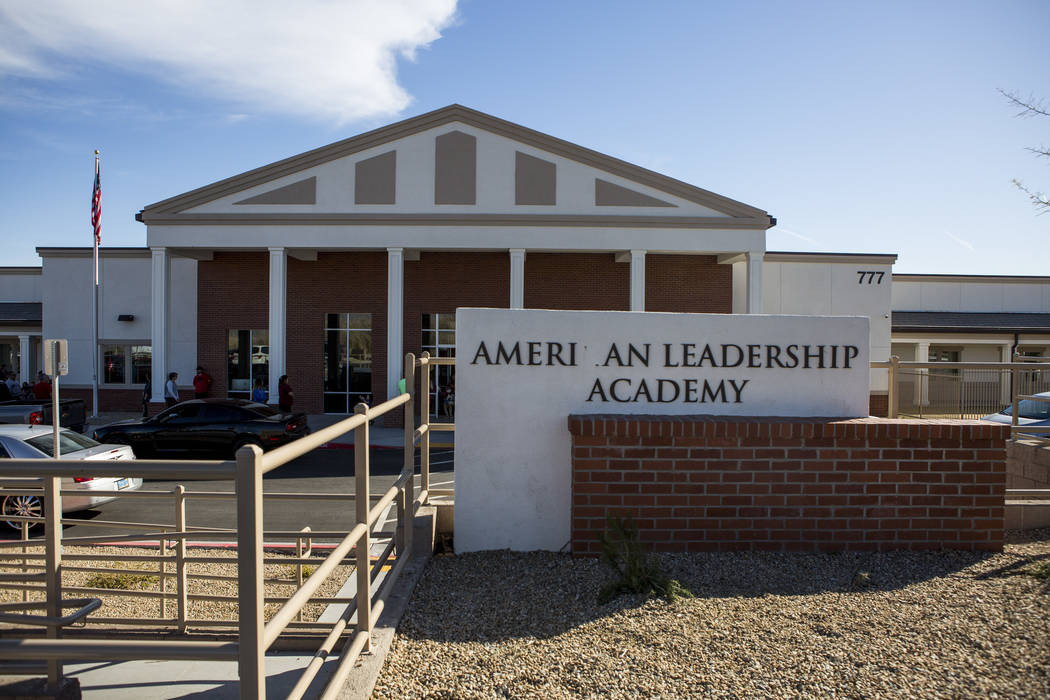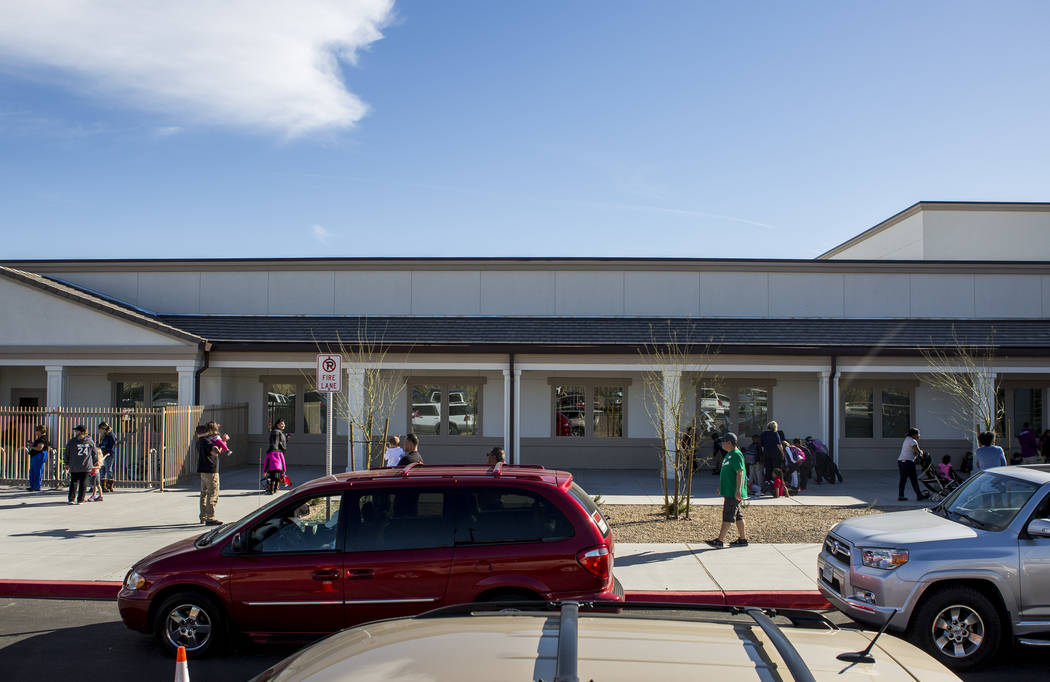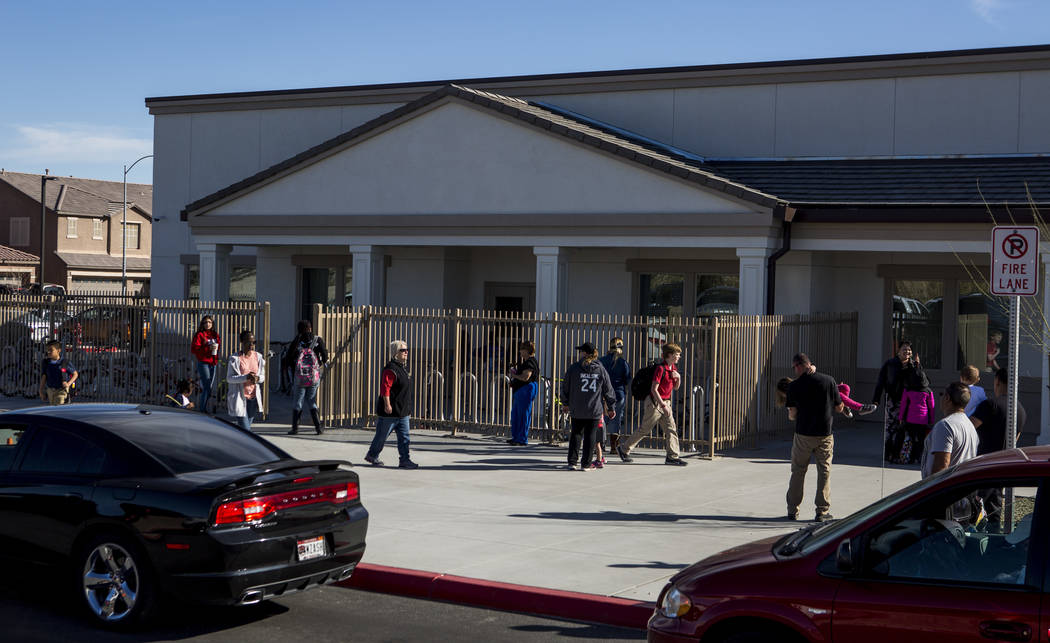 The Clark County School District will delay construction of an elementary school in North Las Vegas after a charter school unexpectedly opened up nearby this year, relieving overcrowded area schools.
CCSD officials say this is apparently the first time a charter opening has prompted them to delay construction of a school.
State-authorized American Leadership Academy opened at the beginning of the current school year, unbeknownst to Rick Baldwin, the district's director of demographics, zoning and geographic information systems.
"Since no construction (on the new school) … had actually started, we recommended that we delay that school until development warrants the need for the school again," said Baldwin. "There's still development and growth in the area."
CCSD's new school was originally slated to be built on the corner of Lawrence Street and La Madre Way in North Las Vegas. The elementary school would have served about 850 students and provided relief to Raul Elizondo, Jesse Scott and Fredric Watson elementary schools.
But American Leadership Academy, on southwest corner of Ann Road and Donna Street, got there first. The charter opened this fall and, as of Oct. 1, had enrolled 1,007 students from kindergarten through grade 8, according to state data.
Baldwin said his office didn't find out about the school until the school year started.
Tracking charter school openings and adjusting enrollment expectations has been a constant headache for district officials, although Baldwin said the district and the State Public Charter School Authority — which authorizes new charters statewide — have improved communications recently.
"We're trying to track those charter schools a lot better. They're now sending us better communications," he said of the charter authority.
Tracking projections
Baldwin's office estimates school enrollments for the upcoming year around December and then sends that information to school administrators, who begin working on budgets based on those numbers in January. But if a charter school opens in the vicinity during or after that period, it alters enrollment patterns and messes with the budgets.
For example, the state charter authority board signed off in December on a plan for the organization behind American Leadership Academy to open a second location somewhere in the valley, likely in the Summerlin area. At the time of the approval, officials hadn't nailed down a location yet.
Until they find a location and settle on an opening date, Baldwin says he can't plan which schools may see a drop in enrollment and an associated decline in funding.
Baldwin also pointed to a separate state charter initiative, the Achievement School District, which is planning to open three schools in the fall, one elementary, one middle and one high school. Target areas have been identified through the initiative, but the schools haven't yet announced where they'll locate.
That means Baldwin isn't sure to what degree various nearby schools will be affected next year.
In North Las Vegas, the new charter relieved some of the local public school overcrowding, but Baldwin said it's still an area to watch as housing builders continue developing.
A new school will probably be built on the site in a few years when the surrounding schools become more crowded again.
"The need will once again arise when those homes start getting built," he said.
Contact Meghin Delaney at 702-383-0281 or mdelaney@reviewjournal.com. Follow @MeghinDelaney on Twitter.