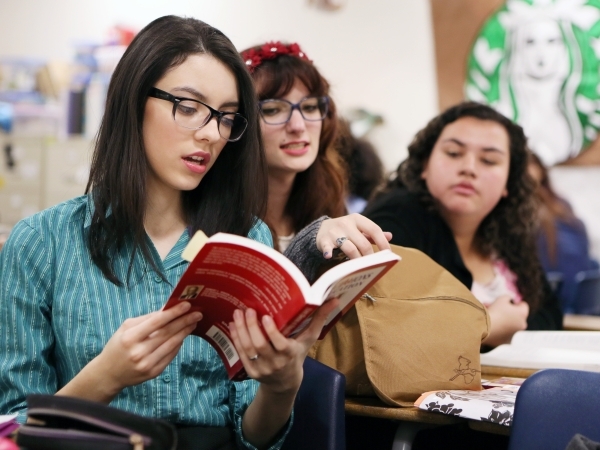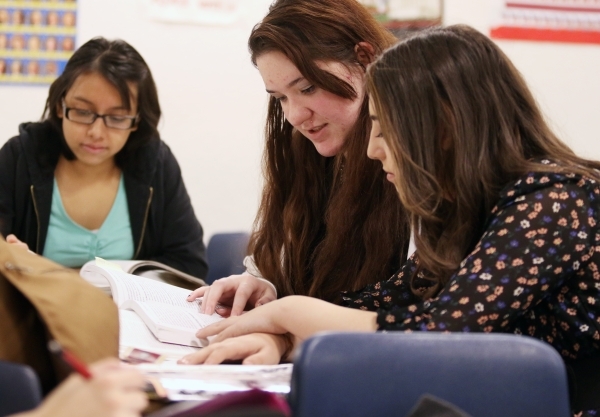 A question is asked before a heated debate begins.
It's not a presidential candidates debate. It's students in a classroom.
What would Martin Luther King Jr. and other civil rights movement leaders do in light of recent events, such as last fall's shooting at the historic black church in Charleston, S.C., other high-profile shootings involving African-American men and demonstrations over injustice?
That's one of several questions that Luanne Wagner presents to her students at Clark High School.
"I always ask, 'What would Martin Luther King Jr. say? What would Rosa Parks say?' " Wagner, a social studies teacher, said Friday. "What did they do when injustice happened? Did they use any violence?"
Those questions usually stir up a debate, and depending on the class, students will become passionate, causing some to agree to disagree because they come from different backgrounds, she said. But despite the different points of view, students always remain respectful.
The 18-year white teaching veteran also invites guests to her classroom, such as Dr. Robert Green, who worked with King, and lives in Las Vegas. That gives students the opportunity to interact with those who were part of the civil rights movement instead of just reading about them.
Wagner, who teaches U.S. government, U.S. government honors, African-American experience, and issues in education classes under the Teach Academy, said teenagers are becoming more engaged in making society a better place, and social media has played a role.
Students see posts on Snapchat, Instagram and Facebook, and they question them, Wagner said.
"Is it true?" Wagner said the students ask. "They don't just accept it."
For the first 15 minutes of class, Wagner discusses current events with the students. That sometimes turns into debates. Sometimes those discussions involve the entire class because it's pertaining to the lesson, she said.
Another key question that Wagner asks students is: "Are we honoring the work that was done by those who sacrificed so much during the civil rights movement?"
"They are the shoulders we stand on today," she said.
Students then question whether the country is moving backward or forward in regard to civil rights.
"I think we are progressing," said Deja McClellan, 18, adding that "it's the little things," such as the recent Oscars nominations that went to white actors that can spread a sense of inequality in society.
McClellan said certain events feel like a replay of past events.
"I don't think we are moving backwards, but we are not going to be completely removed from what happened," the black senior said.
Kira Smethers, 17, said Wagner has always allowed students to voice their opinions during debates, when discussing current events or when talking about the world in general.
In the wake of several protests last year on the East Coast about police injustice, the white senior said protests are good, if they are carried out peacefully.
"To me, violence doesn't really solve anything," she said Friday.
Contact Yesenia Amaro at yamaro@reviewjournal.com or 702-477-3843. Find her on Twitter: @YeseniaAmaro.
Martin Luther King Jr. Day Parade
"Living the Dream: The Movement Continues" is this year's theme for downtown Las Vegas' 34th annual Martin Luther King Jr. Day parade.
The parade, which has about 100 entries, is scheduled to start at 10 a.m. Monday. The parade is being sponsored by MGM Resorts International.
Fourth Street will be closed between Gass and Stewart avenues from 6 a.m. to 2 p.m.
Road closures