Culinary program helps down-and-out find homes in the kitchen
November 21, 2017 - 7:20 pm
Updated November 22, 2017 - 12:15 pm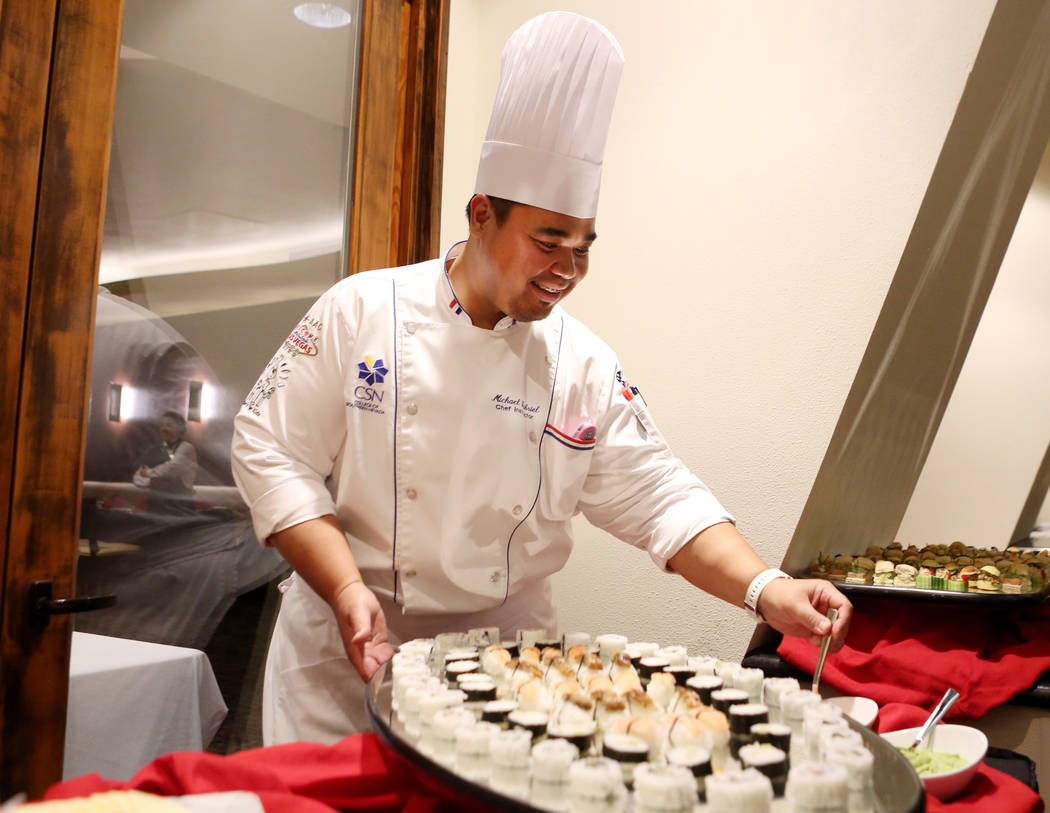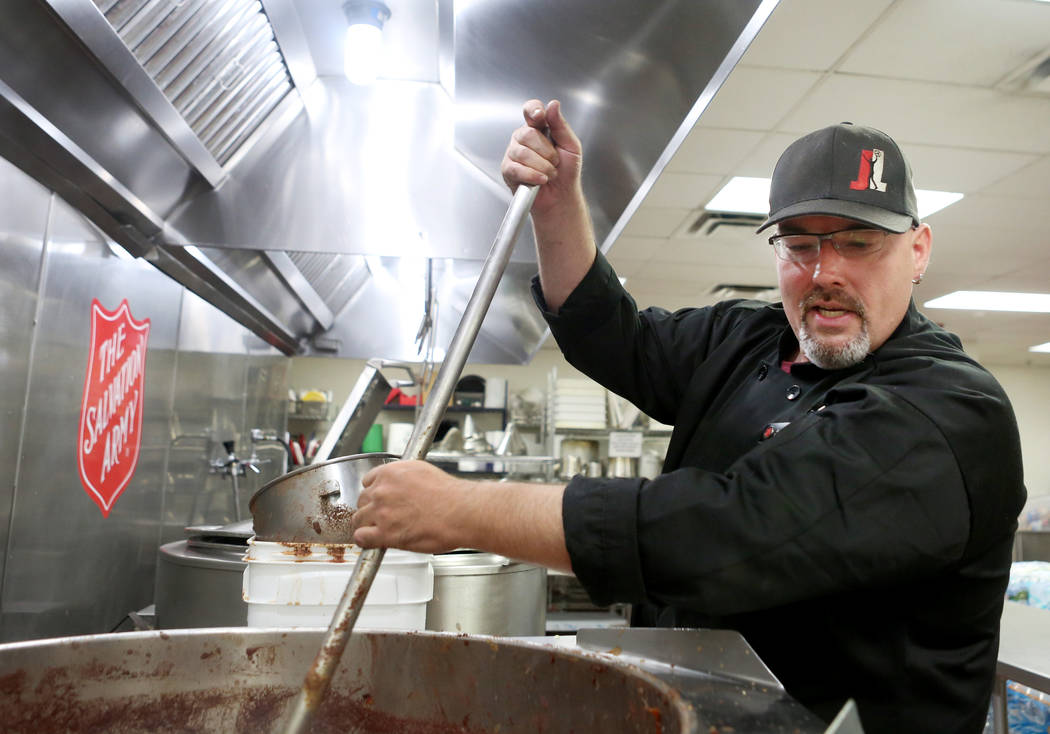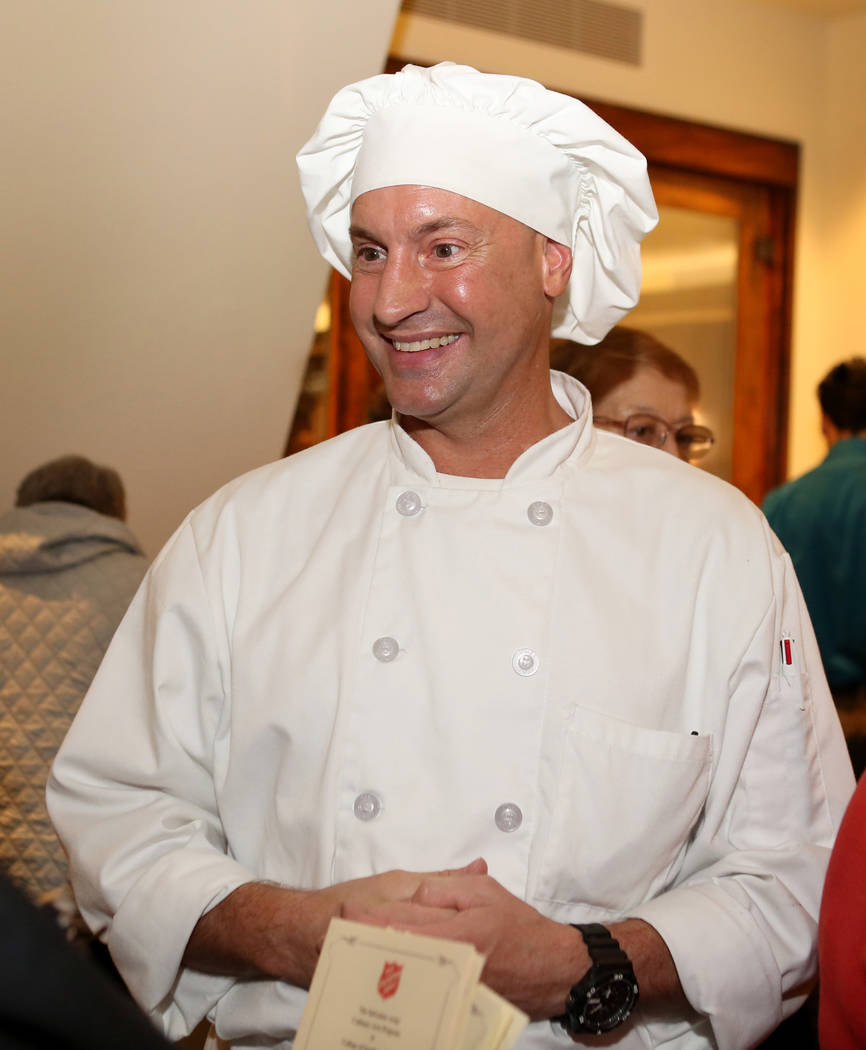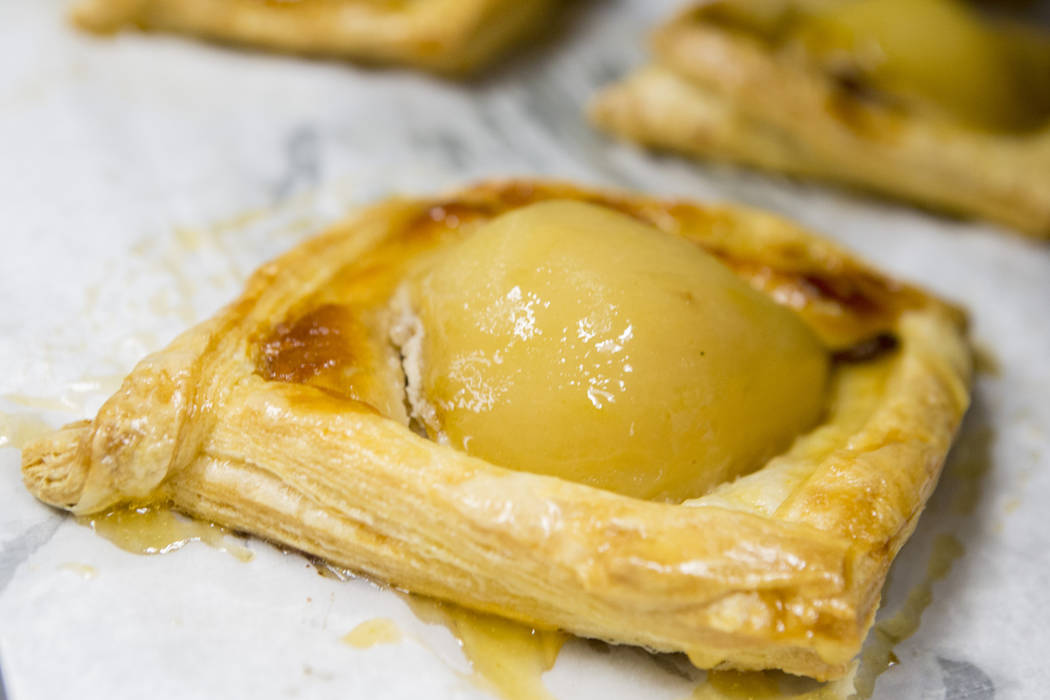 The newly minted culinary graduates displayed a hustle and bustle that could rival a restaurant team at a four-star Las Vegas resort.
They kept the appetizer platters stocked with hand-rolled sushi, smoked salmon roulade, crab pastries, cheese and crackers. Once their guests were settled, the graduates showed off their culinary might with a three-course dinner of sweet potato and carrot soup, Cornish game hen and poached pear tarts.
It's a meal Eric Holzinger never imagined he could prepare.
"The only thing I ever had to make was a TV dinner and some boiling water," he confessed to the crowd of about 65 people gathered early this month at Russell's Restaurant.
Holzinger was one of nine people to graduate from the Salvation Army Culinary Arts Program at the College of Southern Nevada — a program that has given hope to more than 500 people over two decades.
In his graduation speech, Holzinger thanked chefs Steve Soltz and Michael Gabriel, who over the previous 10 weeks helped him and his fellow students gain skills in basic cooking and garde manger, the preparation of cold foods.
"With their exceptional training along the way … they actually have me cooking some decent food nowadays," Holzinger said, a smile spreading from ear to ear.
He also thanked Jeremy Wood, a guest in the crowd who is likely the program's proudest supporter.
It was there for Wood five years ago, when he needed a way out of homelessness.
A raft
"I needed a raft to come along and get me out of the ocean," said Wood, who lived on the streets of Las Vegas from 2009 to 2012. "I could have swam out there forever."
He hit rock bottom after the Great Recession swept through the valley in 2008 and took with it all of his freelance assignments in computer work and web development.
"People weren't devoting as much money to web development for their business, so my clients were falling off, and I didn't realize how close I was to actually losing everything," Wood said. "I was able to keep it up for about a year. But in '09, I found myself where I couldn't sustain it any longer."
At the time, his only experience with homelessness came from depictions on television.
"I literally had the thought, 'Am I going to be standing around an oil drum, trash can, full of fire at night to keep myself warm?' I had no idea what I was going to eat, where I was going to sleep," said Wood, now 47. "I thought maybe I'd be sleeping in a field. It was extremely frightening."
But it wasn't quite that bad, he said. At first, there was a sense of relief.
"There was plenty to eat. Shelter wasn't an issue at the time," he said. "All the stresses from the days before — when you're coming up on becoming that way — were washed away for a little while. There was no pressure of rent and the bills."
He eventually came to learn that homelessness is a predatory environment, where stronger members of the community prey upon the weak. Wood said he always got along with others, but a fear of violence and theft persisted.
"There's always that innate fear," he said. "You're vulnerable when you're outside."
Wood spent about 50 percent of his time over those three years without a roof over his head.
The other 50 percent? He still had his computer and would pick up small design jobs on a website called Fiverr. He would sometimes earn enough to pay his way into the overnight men's hostel at the Salvation Army, which at the time cost $8 a night.
"Everyone when you're homeless develops a little hustle," he said.
A needed change
But the homelessness persisted, taking from Wood things others take for granted — an address, a place to put clean clothes, a steady method of contact for a potential employer.
Time moves fast, too. Days turn into weeks, weeks into months and months into years.
"When you get down to that level, no matter how much success or how much stuff you had in the past, there's a sense of situational depression," he said. "It's hard to get up when you're that far down."
But he did.
He learned of the Salvation Army's vocational program and signed up in the summer of 2012. When he first signed up, he didn't have any intention of joining the culinary program — funded by Nevada JobConnect and taught at CSN — but there were openings in the class.
"The field I was in is the type that the technology was growing so quickly," he said. "I was basically three years behind. So I thought maybe this was the change I needed."
Wood graduated in November 2012 and caught a low-level paid position in the Salvation Army kitchen. He seized every opportunity to learn something new about the kitchen and how it worked. Within a year, he was named the assistant to the executive chef.
Earlier this year, the title on his name tag changed again — this time to executive chef.
The badge was affixed proudly to the chef's coat he wore last week when he was preparing a meal of vegan beans and rice for the free community lunch served daily at the Salvation Army.
He said he knows he has the skill set to land a position in a restaurant or resort on the Strip, but that isn't where his heart is calling him.
It calls him to the dining room of Russell's Restaurant at CSN, to cheer on the graduates of the twice-a-year culinary program.
It calls him to the dining room of the Salvation Army, to feed and mingle with those who used to be his neighbors on the sidewalk.
"Hope is in short supply in the homeless community," Wood said. "I want to be that person people can look at and say, 'If he did it, I can do it, too.'"
Contact Natalie Bruzda at nbruzda@reviewjournal.com or 702-477-3897. Follow @NatalieBruzda on Twitter.
Getting out
Erik Clark escaped homelessness after a year and half.
He had the city's "insanely hot and long summers" partly to thank for that.
"Being homeless in Vegas is hard when, for four months out of the year, the temperature is somewhere around 100 degrees," said Clark, 45, of North Las Vegas. "Getting out of that situation was a really high priority."
He found relief through the Salvation Army Culinary Arts Program, a "fairly intense" 10-week course, where he learned the skills necessary to apply for work in a kitchen on the Strip. He's now an on-call cook at the MGM Grand and a member of Culinary Local 226.
"I make a really good wage," Clark said. "It's nice. The Salvation Army made it a lot easier to get into cooking and make money at it."