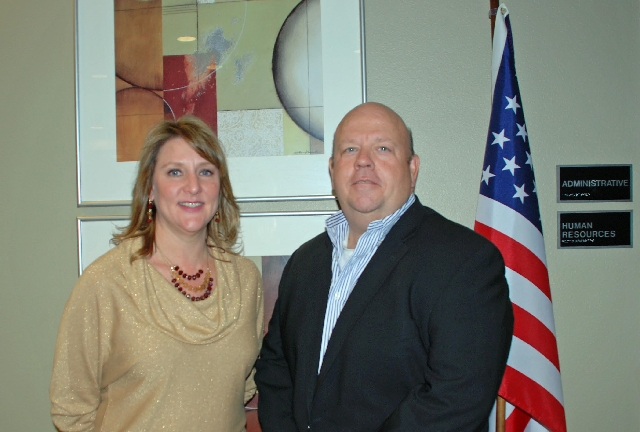 No less than President Barack Obama emphasized the importance of a degree when he told students at the University of Nevada, Las Vegas last year that "college education should not be considered a luxury but an economic necessity." Echoing his thoughts, Gov. Brian Sandoval, in his recent State of the State address, noted that "education is the foundation of economic growth."
Not too long ago, this much-touted higher education meant an academic course that is at least four years and led to a bachelor's degree. But these days, students find that the shorter associate degree is becoming a good, or most say better, option for higher education.
"Associate-degree programs are traditionally shorter than bachelor -degree programs, giving students insight as to what is expected of them in their fields of study sooner," said Ginny Lopez, director of career services at the Art Institute of Las Vegas.
This gives graduates of the two-year associate program "the opportunity to enter the job market more quickly," Lopez said.
But a bachelor's degree may make individuals more competitive in a limited job market even for positions that do not require a degree, Nevada State College President Bart Patterson said. It may even "be expected for positions that previously did not require a degree," he added.
This is because bachelor-degree programs equip students with problem-solving abilities, critical thinking and communication skills which most businesses are consistently looking for in employees, Patterson said.
But either one of these academic degrees can be useful to any student depending on his or her career objectives and over all goals, said Tom Bezek, the Las Vegas campus director of Asher College.
ASHER COLLEGE
"In today's market both degrees can be highly desired. It is important to understand what the individual's goals and objectives are," Bezek said.
"The majority of people who attend college do so to attain the educational resources to obtain employment," he said. Bezek suggests that "students select their degree choice based on marketplace demand.
"If the student's goal is to obtain employment in the most cost effective and efficient way, then that is where an associate degree can be beneficial," he said.
A student who completes an associate degree will enter into the workforce two years before a person seeking a four-year degree, he noted, adding "This equates to a much quicker career earning potential."
Bezek said that after a student graduates from Asher College, " the associate degree they earned will include all the necessary industry certificates to be exceptionally employable."
Asher College's goal is to teach students "the skills that lead to a long-lasting, fulfilling career." All four of the college's campuses offer information technology and computer-training programs, medical programs and office administration. Each campus is a career-training school, certified Microsoft IT academy, CompTIA authorized partner for training and testing, and a Cisco training and testing site.
Its locations include a campus in Dallas and campuses in Sacramento and San Jose, Calif. Its Southern Nevada campus is on East Warm Springs Road.
Since 2010, the Las Vegas campus has been offering courses that are in tune with what most of the city's employers look for, notably IT and medical-related courses, Bezek said.
"We are seeing very strong (jobs) demand in information technology," he said. "Every company requires information technology to operate no matter if they are a hospital, a car dealer, a casino or a nonprofit."
Thus, "computer networking and security skills will continue to see strong demand for many years," Bezek said.
On its website, Asher College noted that "Las Vegas casinos and shows all are run by networks and computers, so having the proper computer training from the best IT school in Las Vegas is the only way to go."
The school offers Microsoft computer-training classes to help students get Microsoft certified. Certifications include, among others, Windows 7, Server 2008, Database Administration, Microsoft Certified Technology Specialist and Microsoft Certified IT Professional Enterprise Administrator.
Meanwhile, Asher College Las Vegas' medical programs are increasingly popular because of the rise in the senior population in the city.
"As our population continues to get older, medical careers will also stay in high demand. This includes medical administrative positions and medical insurance billing professionals," Bezek said.
Upon graduation, an Asher College student can get help with his job search from the school's career services department. Pointers on resume development, cover letter writing and interview skill improvements are given as the college "prepares its graduates with the skills to be the best candidate for the job the student is interviewing for."
"If a student needs work experience, we use internships and externships to develop experience," Bezek said.
But guidance from this department actually starts as soon as a student registers as it gives constant pointers on job trends and skill sets that employers look for .
Bezek noted, for example, that students are taught soft skills such as showing up on time, being a team player, having a positive attitude and being dependable.
"Our goal is to assist student graduates with obtaining employment. With that being said it is important to remember what employers are looking for," Bezek said.
The college's career services department is also available to alumni. "It is important for our graduates to have a place to come back to should they need to," he said.
ART INSTITUTE OF LAS VEGAS
Similarly, the Art Institute of Las Vegas is committed to the success of its graduates.
"Our career-services department provides six months of comprehensive graduate assistance following degree completion," Lopez said.
In addition, graduates may return at any time to take advantage of alumni resources . These include resume reviews, workshops, mock interview help and additional services as needed to promote success with job searches.
But Lopez said most Art Institute graduates may have an advantage in seeking employment since the school offers courses that train students in jobs that are in high demand. Companies in fields such as design and media, particularly Web and graphic design, are projected to have the most need in the near future, she said.
Art Institute offers Bachelor of Science degrees in game art and design, graphic design, media arts and animation, Web design and interactive media, and visual effects and motion graphics. The institute also offers short courses that would lead to a diploma in Web design and development and Web design and interactive communications.
The Art Institute is recognized to award diplomas, associate degrees and bachelor's degrees. Accreditation is given by the Accrediting Council for Independent Colleges and Schools, a nationally recognized agency of the Education Department as well as the Higher Education Accreditation Council.
The Art Institute also offers bachelor's degrees in industries , such as interior design, advertising, audio production, culinary management, film making and video production, food and beverage management, and fashion and retail management.
Many Art Institute faculty have industry experience and thus understand the demands of their markets. As such, these instructors "are able to equip their students with the creative skills required to seek entry-level employment in their field of study," Lopez said.
This has been the thrust of the Art Institute of Las Vegas since it was established 30 years ago. The school was founded in 1983 as the Interior Design Institute and was later named the Design Institute. In April 2001, it became part of the Art Institutes system with more than 50 educational institutions across North America providing programs in design, media arts, fashion and culinary.
Art Institute of Las Vegas, located in Henderson, has approximately 45,000 square feet of classrooms, a computer laboratory, a library, professional skills kitchens, a dining lab and office space. The institute has an enrollment of more than 1,000 students.
Each program is offered on a year-round basis, allowing students to continue to work uninterrupted toward their degrees.
Academic programs are carefully defined with the support and contributions of members of the professional community through program advisory committees. Curricula are reviewed periodically to ensure they meet the needs of a changing marketplace to prepare graduates for entry-level positions .
Art Institute also offers Associate of Science degrees in baking and pastry, culinary arts, digital photography and drafting technology and design.
"Two-year associate degree programs at the Art Institute of Las Vegas offer students a grounding in fundamental skills and an overview of industry techniques, with an emphasis on traditional practices and emerging technologies," Lopez said.
She added that completing a two-year degree program provides students with a head start in the pursuit of a bachelor's degree.
NEVADA STATE COLLEGE
Founded in 2002, Nevada State College is the newest institution of higher learning in the state and its first four-year state college . It is a comprehensive college offering bachelor's degrees in more than 20 fields . It offers majors and minors through its School of Education, School of Liberal Arts and Sciences, School of Nursing and Business Program.
Studies include biology, business administration, environmental and resource science, integrated study, nursing, psychology, visual media , English, history, elementary and secondary education , criminal justice and law enforcement.
Degree programs offered at Nevada State College are responsive to what is projected to be high-demand jobs at the national level as listed by the National Association of Colleges and Employers 2013 Jobs Outlook report. These include business, engineering, computer and information sciences, communications, liberal arts, agriculture and natural resources.
The college's main campus sits on 509 acres in Henderson. It has a satellite campus in downtown Henderson and several off-site locations throughout the state .
The college's website notes that an average class has only 20 students, which illustrates its personal and friendly learning environment. "Professors here get to know their students as individuals," it said.
Faculty members are professionals with 60 percent holding the highest degree possible, such as a doctorate, in their respective fields.
Nevada State College also has academic advisers and faculty mentors who assist students with their career goal planning, college president Patterson said.
"Each academic division on campus has provided individualized services to connect students with employers, and various portions of our curriculum, along with our writing center, have trained students in various career skills," he said.
This fall, Nevada State College expects to open its Career Services Center for students and alumni.
"This center will focus on preparing students/alumni so they have the lifetime skills needed to participate in the job search process," Patterson said.
In addition, the center will also focus on career exploration, employer relations, events and workshops, mentorship programming, internships, graduate school preparation, career fairs, and eventually on-campus recruiting.
"We're very excited about this new venture for the campus, as well as the new technologies available to NSC to grow the center's services," Patterson said.
"Nevada State College looks forward to not only preparing our students and supporting our alumni, but also connecting with employers and the community in order to meet the state's economic development goals," he said.
Indeed, in Sandoval's State of the State address, he pointed out that Nevada System of Higher Education has been an important part of the state's success since its founding. "And it has become an even more important player in our economic development efforts," he said.
DIRE NEED FOR DEGREE-HOLDERS
Although the shorter associate-degree programs seem to yield a "return on investment quicker," the benefits of getting a bachelor's degree are undeniable.
First, it "rounds out the technical skills that are acquired in a two-year degree to provide employees with the nontangible skills that help employees to be more successful in their jobs," Patterson said.
Also, a bachelor's degree is often required for management opportunities, even in highly technical fields such as automotive repair. "So it may be in the student's best interest to acquire one," he added.
Finally, bachelor -degree holders, on average, earn more than associate-degree holders and, in the recession, employees with a four-year college degree were overwhelmingly less likely to lose their jobs.
Patterson stressed that a bachelor's degree is a clear pathway to career advancement. "So I would recommend that individuals consider a bachelor's degree, even for those who are in entry-level positions, if the individual wants to seek promotions and diversification in their careers," he said.
Still, Asher College's Bezek stressed that choosing the best degree should be the biggest consideration when pursuing higher education, whether it's a bachelor's degree or an associate degree.
To many Las Vegans who have a bachelor's degree but still have a hard time getting hired, he recommends going back to school for an associate degree in a field that is in high demand .
"In some cases, people who have obtained a bachelor's degree do not have the necessary qualification or credentials that today's employers are looking for," he said.
He cited individuals who have four-year degrees in history or English but do not have the qualifications to work in the high-paying information technology field.
Bezek suggests that a student "can go back to school in a very short period of time and obtain the industry-recognized certifications in the field they are looking to make a career in."
His thoughts were echoed by Lopez, who said, "Supplementing one's skills with a related associate-degree program demonstrates commitment and the willingness to learn industry basics."
"Adding an additional degree program also positions the individual as a more competitive candidate in the job market, a clear benefit of continuing education," she said.
Education is a strong resume piece for individuals seeking new career opportunities, particularly for those with limited work experience , she said.