Embattled Trustee Child wants forensic audit of CCSD
February 21, 2017 - 5:20 pm
Updated February 21, 2017 - 8:22 pm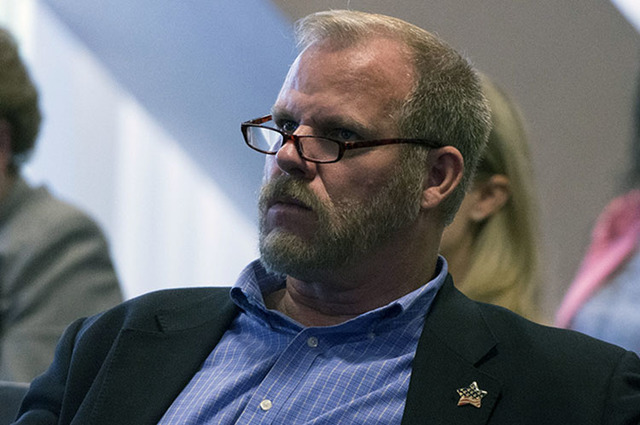 Embattled Trustee Kevin Child has called for a forensic audit of the multibillion dollar Clark County School District over questions he has about how taxpayer money is being spent.
The proposal is scheduled for discussion at Thursday's board meeting.
"I have concerns," Child said of the district's finances. "Are we writing checks that we can't write? Are we moving money somewhere it shouldn't be moved? Those are the things I'm asking to see if we're doing the right thing."
Child said he's also concerned about the departure of two chief financial officers in six months during a critical time in the district's massive reorganization.
"If we're going to turn the district upside-down, then let's turn the piggy bank upside down to count the change," Child said.
Board President Deanna Wright said she expects a lively discussion on the proposal, but pointed out that the district undergoes two different audits every year.
"None of our audits have ever brought a concern to us that there has been anything that warrants that kind of audit," she said of a forensic audit, which typically targets theft and fraud.
Child also said that the district doesn't have enough auditors to monitor school finances.
His proposal comes after a district investigation revealed a number of employee complaints against him, detailing allegations of inappropriate behavior that date to April 2014.
Child has called the complaints a "smear campaign" sparked by his tough stance on the reorganization and the financial questions he asks the district.
Contact Amelia Pak-Harvey at apak-harvey@reviewjournal.com or 702-383-4630. Follow @AmeliaPakHarvey on Twitter.
RELATED
Records show complaints against Trustee Kevin Child began more than 2 years before official CCSD probe