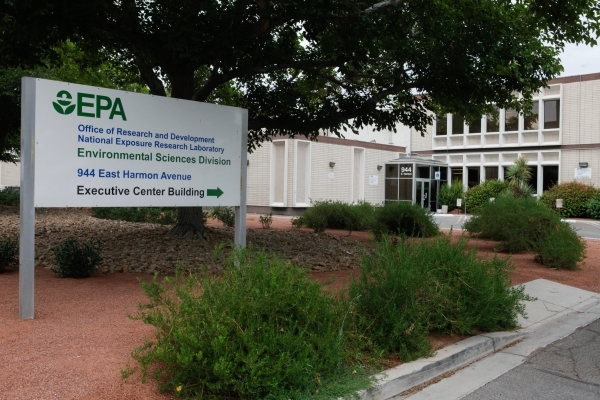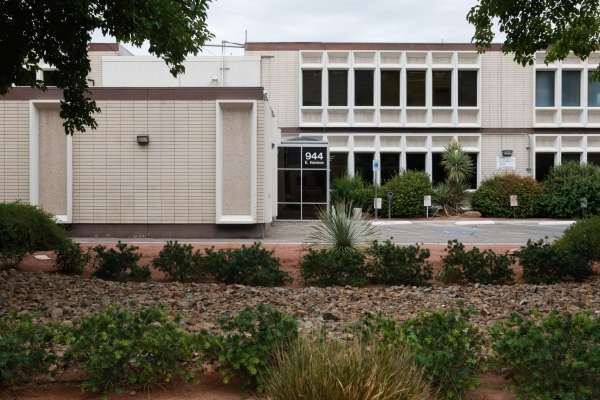 They were built before the Environmental Protection Agency existed. Now UNLV is poised to regain four buildings it leased to the EPA and predecessors for nearly 50 years.
But first the federal agency must ensure the structures UNLV built in 1966 —€" four years before President Richard Nixon established the EPA —€" are clear of radioactive and hazardous materials that were used during research or construction.
That will be a costly regulatory process lasting long after the current lease expires Sept. 30, according to Gerry Bomotti, senior vice president for finance and business at the University of Nevada, Las Vegas.
"It's a very precise and detailed federal program," Bomotti said Thursday. "It's thorough. It's not quick."
Some of the cleanup —€" involving detection and monitoring for radioactive materials that were used and stored in the buildings —€" could have been done at no cost to the EPA had the agency not relocated its mobile laboratory July 13 from its base across campus on Maryland Parkway to an EPA facility in Montgomery, Ala.
The EPA moved the Mobile Environmental Monitoring Laboratory in order to save $100,000 per year in contract support to maintain it by consolidating the equipment for gauging radioactive contamination with the mobile lab operation in Alabama.
That move was criticized by anti-nuclear activists and UNLV chemistry professor Vern Hodge, who contends the absence of the mobile lab leaves Nevada, California, Arizona and other Western states without support for a rapid emergency response to handle incidents such as a nuclear power accident, a transportation mishap involving nuclear waste or a terrorist strike involving radioactive materials spread by a so-called "dirty bomb."
The EPA says first responders to those incidents could rely on teams with radiation monitoring equipment from national laboratories in California and New Mexico with experts and equipment at the Department of Energy's Nevada National Security Site, 65 miles northwest of Las Vegas.
Hodge estimates the decommissioning work involving radiation detection and measurements in the old EPA labs at UNLV will cost roughly $650,000 if a contractor does it but zero if the EPA could have used the Mobile Environmental Radiation Laboratory. The EPA's stance is the mobile lab is not available for decommissioning buildings because the work does not fit the lab's purpose for an emergency response.
Before the decommissioning is complete, the EPA expects to spend between $8 million and $10 million, primarily for work by contractor Booz, Allen and Hamilton, although other smaller support contracts will be needed for items such as technical services, according to EPA spokeswoman Julia Valentine. She said the EPA has awarded Booz, Allen and Hamilton three contracts for a total of about $2 million to provide management support, technical support and decommissioning of the buildings.
The work is not expected to pose a hazard to students or staff because removal of materials containing hazardous asbestos will be done under controlled conditions, Bomotti said. He said one building and part of another could be available early next year. UNLV wants to build new buildings for research and academics there, but '€œit could be 10 to 15 years before we break ground.'€
He said a fifth "€œgreenhouse"€ building the EPA built on campus for radon research will have to be demolished, as will the other four after they'€™ve been decommissioned.
Bomotti said he hopes the EPA will continue its longstanding relationship with the university by relocating its operations to the Harry Reid Research and Technology Park in the southwest Las Vegas Valley.
Contact Keith Rogers at krogers@reviewjournal.com or 702-383-0308. Follow him: @KeithRogers2.