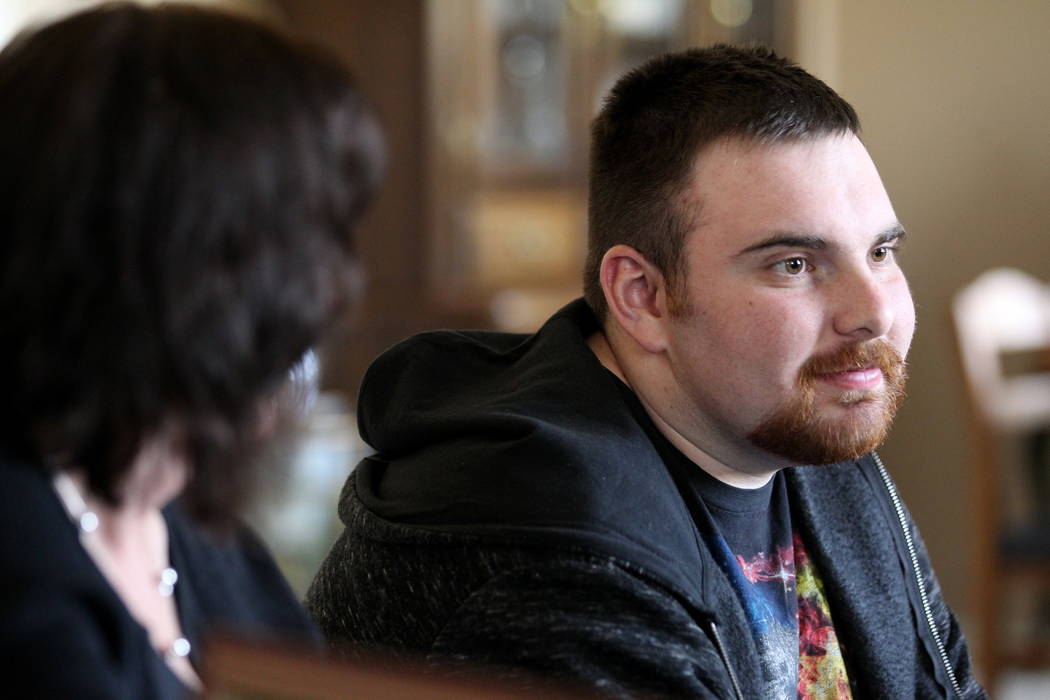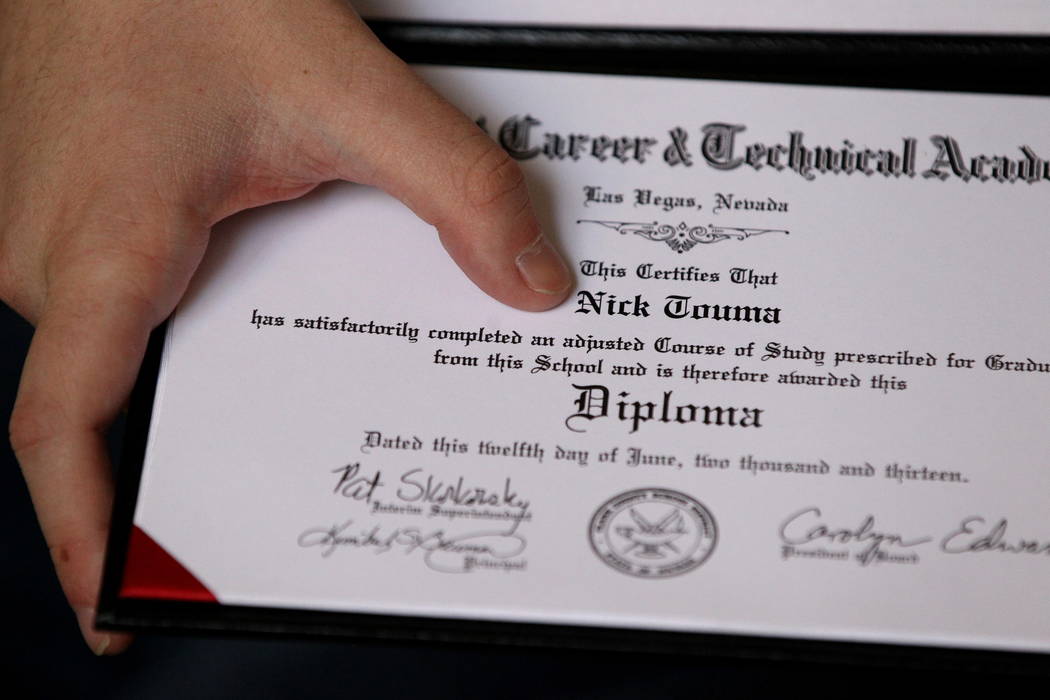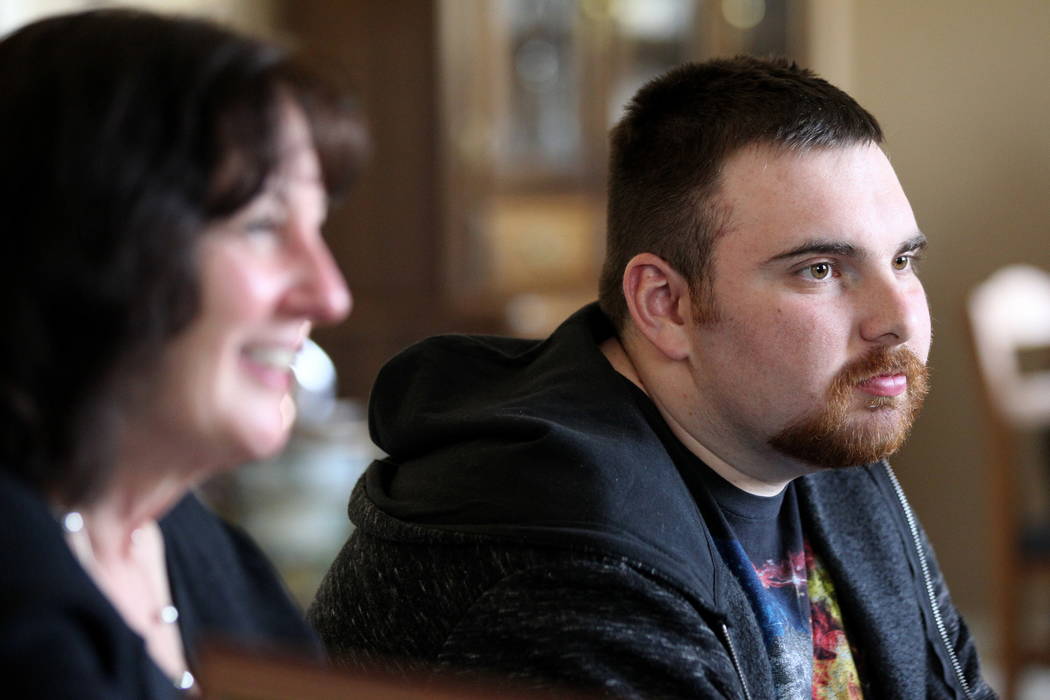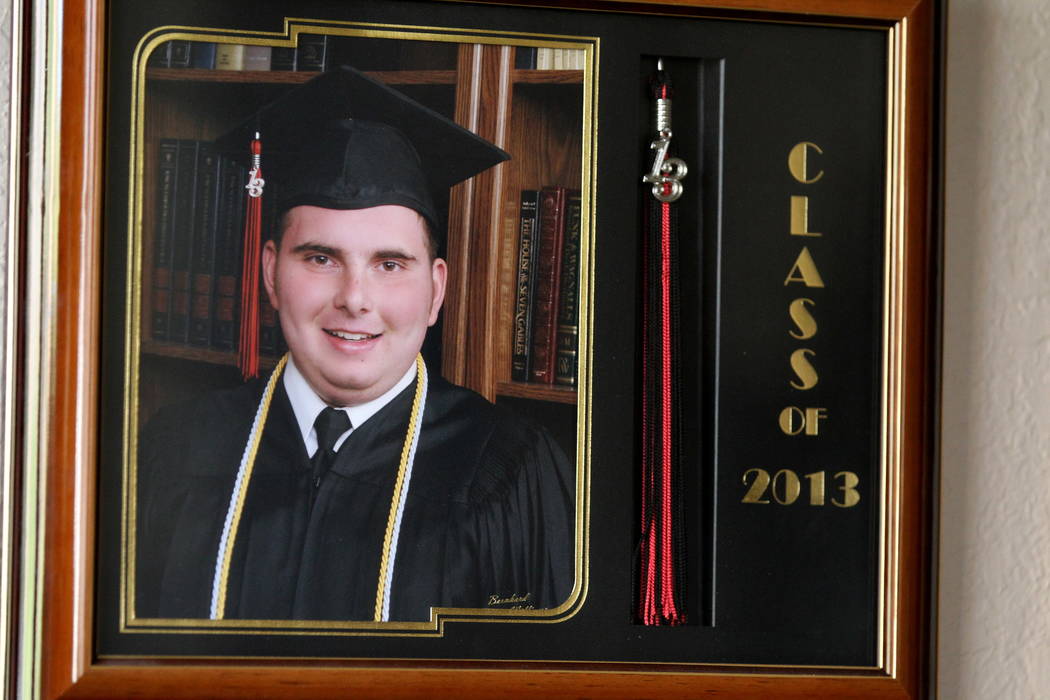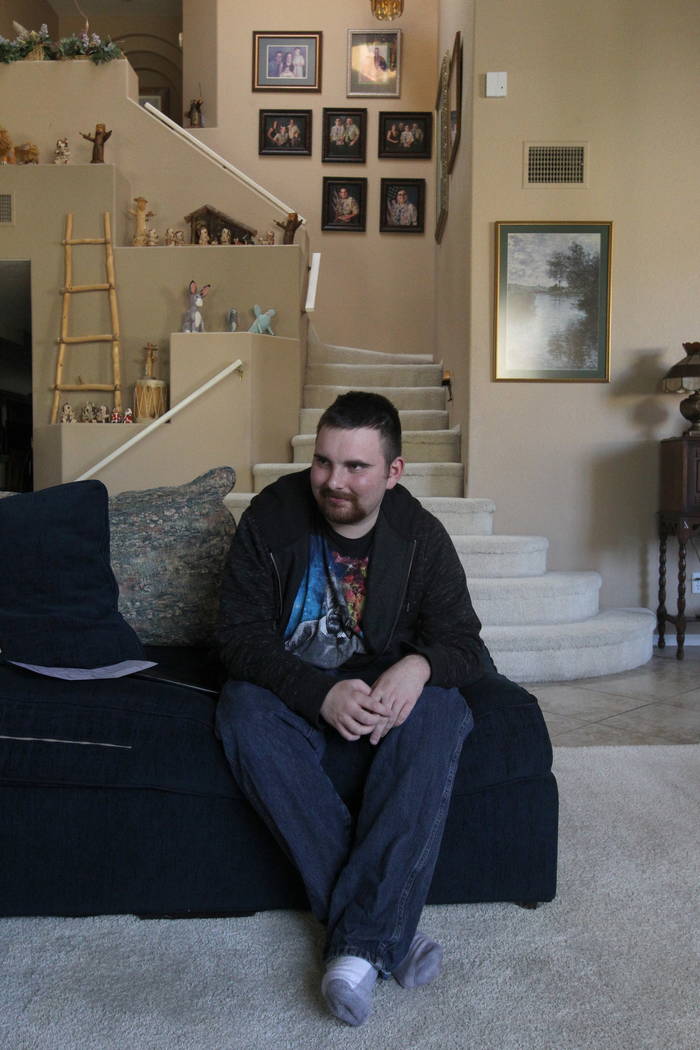 Nick Touma struggles with reading comprehension.
As someone on the autism spectrum, it has been an issue all his life. But during his time attending school in the Clark County School District, Touma was afforded special accommodations for exams, including extra time to take them and sometimes having someone read questions out loud.
Unfortunately, that didn't extend to all of his proficiency exams, which were a graduation requirement when Touma attended Northwest Career and Technical Academy in Las Vegas.
Without that safety net, Touma tried and tried to pass the reading and science proficiency exams before acknowledging defeat. After his senior year in 2013, he was able to cross the stage at graduation ceremony and received a fancy-looking diploma in a leatherlike cover, albeit with the word "adjusted" on it.
Caught 'in the middle'
"I felt in the middle, like I was so close but so far," Touma, now 22, said this week.
That recently changed when he learned he was now eligible for an unqualified diploma because of a new state policy.
The lack of a traditional diploma didn't stop Touma from pursuing a higher education, but it did complicate things. He wasn't able to attend a university such as UNLV and instead enrolled at the College of Southern Nevada. There, he was told he could either take the GED, a graduation equivalency exam, or pay for remedial math and English courses, before taking college-level courses.
Touma is still attending CSN, working toward an associate's degree in general studies. He recently moved into an apartment with a roommate and works for the Nevada Scholastic Activities Association, helping keep time and scores for high school sports games.
Though he has moved on academically and is waiting to receive his new suitable-for-framing diploma, Touma and his mom are pleased that he now has an updated transcript from the district with the word "graduate" stamped on it in all capitals.
"That little piece of paper is important," Kathy Touma said.
A new state rule, announced in October, is allowing thousands of former students who didn't graduate high school a chance at a diploma. Previously, students who completed all of the other graduation requirements but couldn't pass state-mandated proficiency exams did not graduate.
More than 9,500 requests
The state has phased out the proficiency exams, which began in 1982. Last year, it decided to retroactively allow students who didn't pass the tests to apply for diplomas.
As of Jan. 22, the Clark County School District had received more than 9,500 requests from students who believed they were eligible for the program. More than 6,000 of those requests have been processed and completed, and more than 1,000 other updated transcripts are awaiting pickup.
The district gave itself a self-imposed 90-day deadline to process and complete requests. On average, it's taking about 61 days, the district said. Employees have been focusing first on requests from 2001 and later. Going back beyond that might take a little longer, the district said.
The district has not yet developed a process for students to receive a ceremonial diploma, instead focusing on issuing updated transcripts, which can be using to apply for jobs and higher education.
But for those who have gone without, the piece of paper means a lot.
Students who believe they may qualify for the program are encouraged to fill out a form online, or visit the office at 4260 Eucalyptus Ave., Building 10, Las Vegas. The student record services office can be reached by phone at 702-799-2487.
Contact Meghin Delaney at 702-383-0281 or mdelaney@reviewjournal.com. Follow @MeghinDelaney on Twitter.
Proficiency exams vs. end-of-course tests
In 2013, the proficiency exams were phased out and replaced by state-mandated end-of-course exams in certain core subjects. Passing the end-of-course exams was initially intended to be a graduation requirement, but that was waived before it took effect.
Students are required to take end-of-course exams, and those exams will be part of the student's overall grade in a course starting in 2018-19 instead of a graduation requirement. Here's the timetable for how much the exams will count:
— 2017-2018: No percentage requirement, but districts may set one if they wish.
— 2018-2019: 10 percent of course grade.
— 2019-2020: 15 percent of course grade.
— 2020-2021: 20 percent of course grade.
Students also are required to take the ACT exam, but do not have to receive a set score to graduate.
— Meghin Delaney