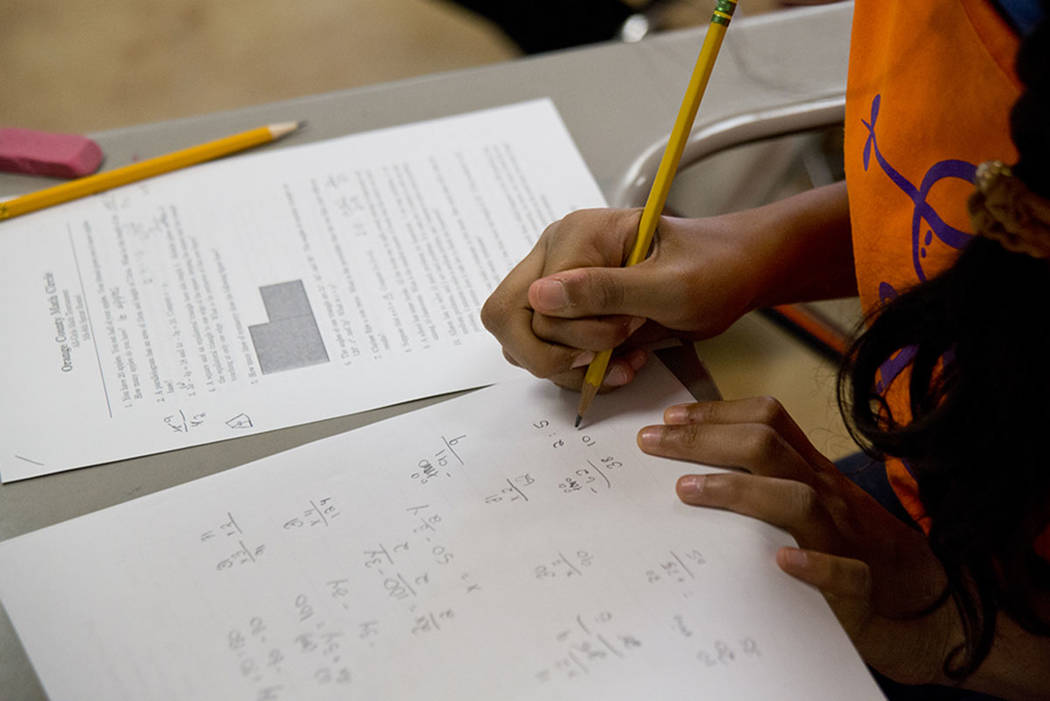 Nevada students are slowly making gains in math in elementary school, but by the time eighth grade rolls around that progress comes to a screeching halt.
At least that's what the most recent testing data released by the state suggests. Only 18 percent of students reached the proficiency level on the eighth-grade math exam, compared with 29 percent for seventh-grade math students. That made eighth-grade math the scoring nadir on the Smarter Balanced test in Nevada among all grades.
Other states that use the test don't show similar drop-offs for their eighth-grade students.
Although the sharp decline is alarming on its face, state education officials say there is a partial explanation that has nothing to do with eighth-graders suddenly forgetting what they've learned: Each year, overachieving eighth-graders who take a high-school-level math course while still in middle school are not reflected in the testing data.
"The best math students in eighth grade are taking algebra or geometry. You're basically removing the highest-performing eighth-graders from this sample, which is why it dips down," said Mark Newburn, vice president of the state Board of Education. "I will point out there is a line starting in third grade that slowly declines every year. That's just one of the natures of the way math works in the state."