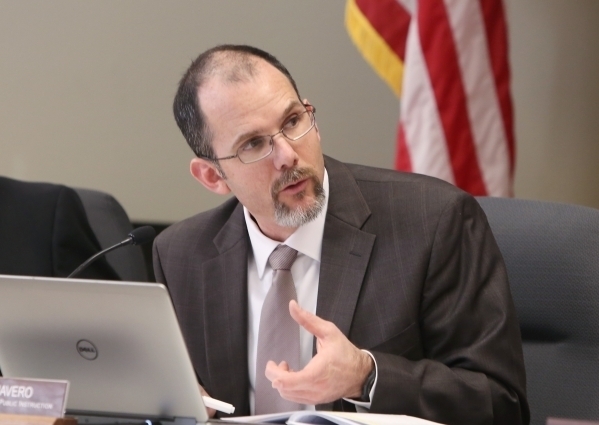 Education officials in Nevada expected average scores on the ACT college-entrance exam to plummet when a new state mandate required all high school juniors to take the test last year.
That certainly happened, as it has in other states with a similar mandate. However, a new report from ACT Inc., the private company that administers the exam, shows Nevada performed the worst among 18 states that moved from voluntary to mandatory participation.
In Colorado, for example, 61 percent of graduates in the class of 2016 scored high enough to be considered ready for college-level English classes. Only 37 percent of graduates in Nevada met the same benchmark.
A full third of graduates in neighboring Utah earned a college-ready score in science, while just 18 percent of Nevada graduates did the same, according to the report that ACT released Wednesday.
The report follows news last month that average ACT scores in Nevada remained flat for juniors graduating in the class of 2017.
"That's unacceptable," Steve Canavero, state superintendent of public instruction, said during a conference call with reporters Tuesday. "I know our students can do better and I know our state can do better."
According to the ACT report on the condition of college and career readiness, 26 percent of the nearly 2.1 million students nationwide who completed the exam last year earned college-ready scores in English, reading, math and science. Only 11 percent of Nevada students scored the same.
Students who earn a college-ready score, according to the ACT, have a 75 percent chance of getting a C or higher in a corresponding college.
For the class of 2016, Nevada students earned an average composite score of 17.7 on a 36-point scale. That's the lowest among 18 states with 100 percent participation on the exam.
The national average composite score was 20.8.
In 2014, with only about 40 percent of students participating, Nevada's average composite score was 21.
"The decline in the average score is completely predictable," said Ed Colby, a spokesman with ACT. "We've seen it in every state that has moved from voluntary testing to mandatory testing on the ACT.
"You're including students who might not normally have taken the ACT (and) students who possibly didn't consider going to college," he added. "They tend to be lower-achieving students in general."
Over the past two years, educators in Nevada also have attempted to blame the poor scores on students knowing they only have to complete the exam but won't be prevented from graduating if they score too low.
That prompted Canavero to describe a "long and hard" battle in the Silver State to create a college-going culture that encourages high expectations of students. He also countered the idea that Nevada, with more minority students and English language learners than other states, would inherently perform worse on the ACT with that population.
"I would reject the notion that Nevada is so uniquely different that we can somehow be comfortable with the results that we're seeing," Canavero said.
"We can do more, and our students can do more, and our system can do more," he said. "Poverty, mobility (and) diversity cannot be an excuse."
Contact Neal Morton at nmorton@reviewjournal.com or 702-383-0279. Find him on Twitter: @nealtmorton.