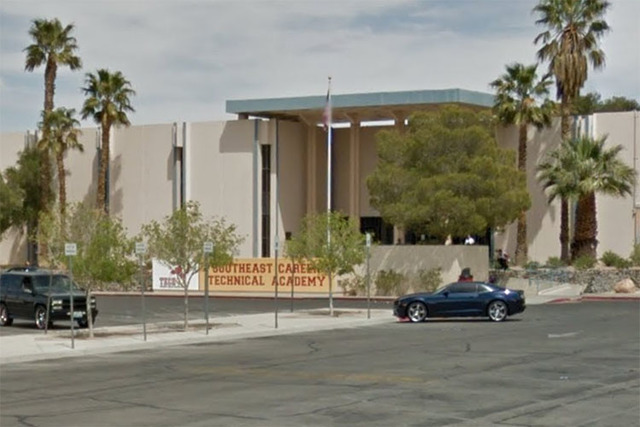 Two teachers from Southeast Career and Technical Academy began a two-week internship Tuesday shadowing production engineers who operate the Fanuc robotics system at Clearwater Paper in North Las Vegas. It's the same robotics system that future Faraday Future engineers will operate.
"It gives our teachers a chance to learn real-world practices so our students can be trained with current techniques and technologies," said Ryan Cordia, assistant principal at SECTA.
At Clearwater Paper, the robots are used to move and package paper products, but the robots can be programmed to move on a specific path, lift car frames, and/or to laser cut small holes into automotive instrument panels, among other tasks.
The teachers will benefit from seeing the robotics system being used in an industrial setting. SECTA has a classroom Fanuc robotics system on its way, recently purchased with the help of the governor's office and a shared partnership with the College of Southern Nevada.
The magnet school recently announced a program that will allow students to earn credentials in manufacturing and will eventually expand to other schools across the valley.
This partnership was a result of The Las Vegas Global Economic Alliance and Clark County School District's Futuready program, which is boosting internships, job shadowing and mentorship opportunities for local students.