Tech-savvy students learn new skills at cybersecurity seminar
Updated June 11, 2017 - 11:21 pm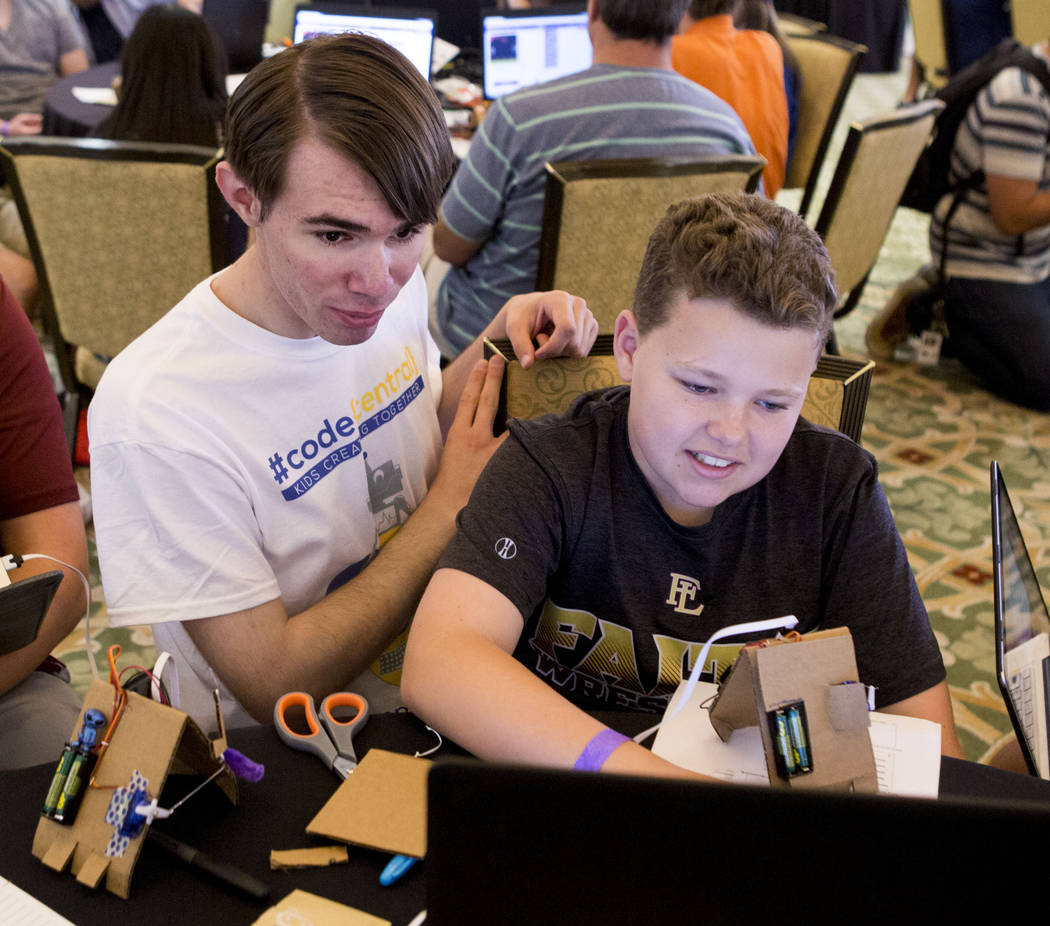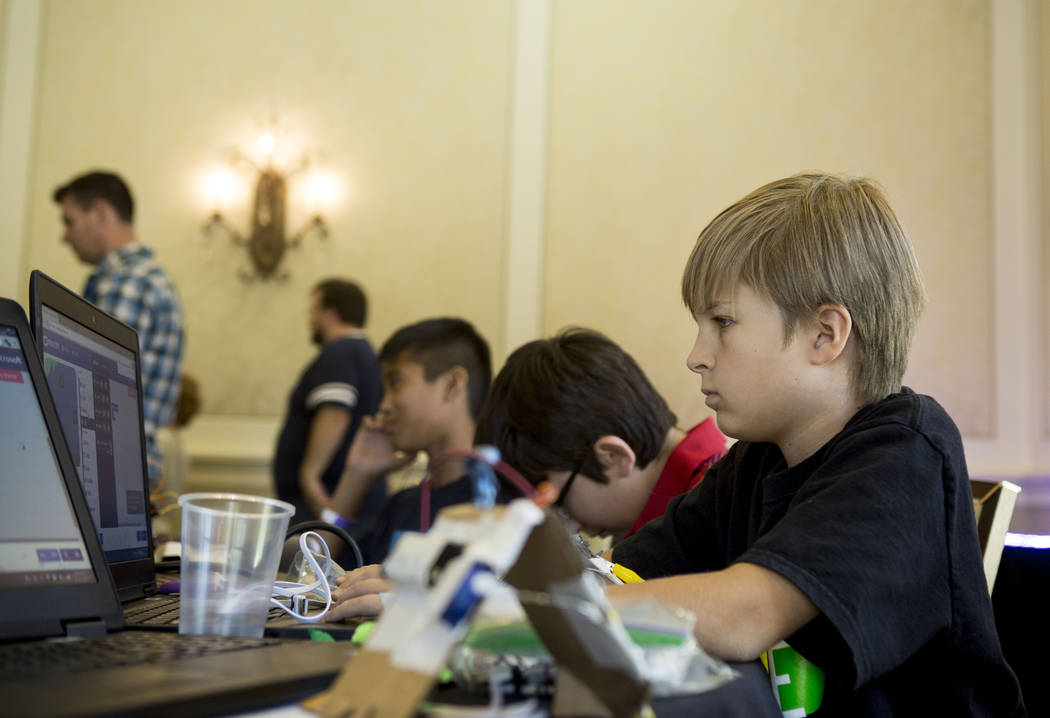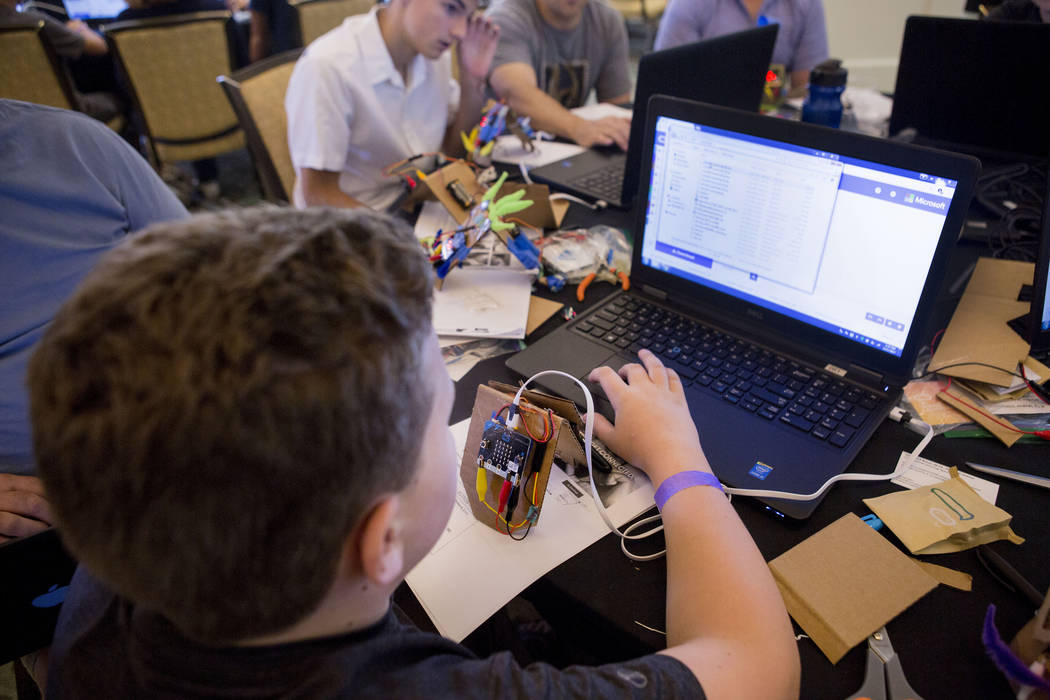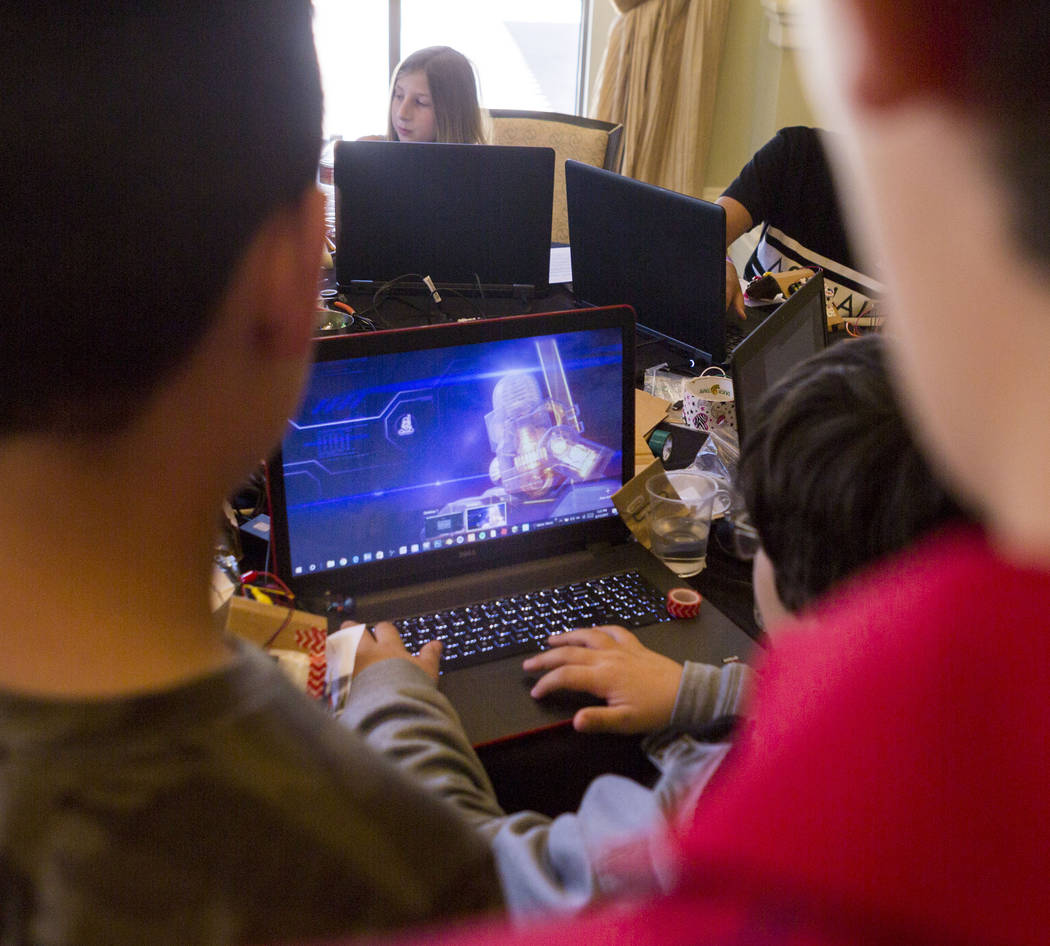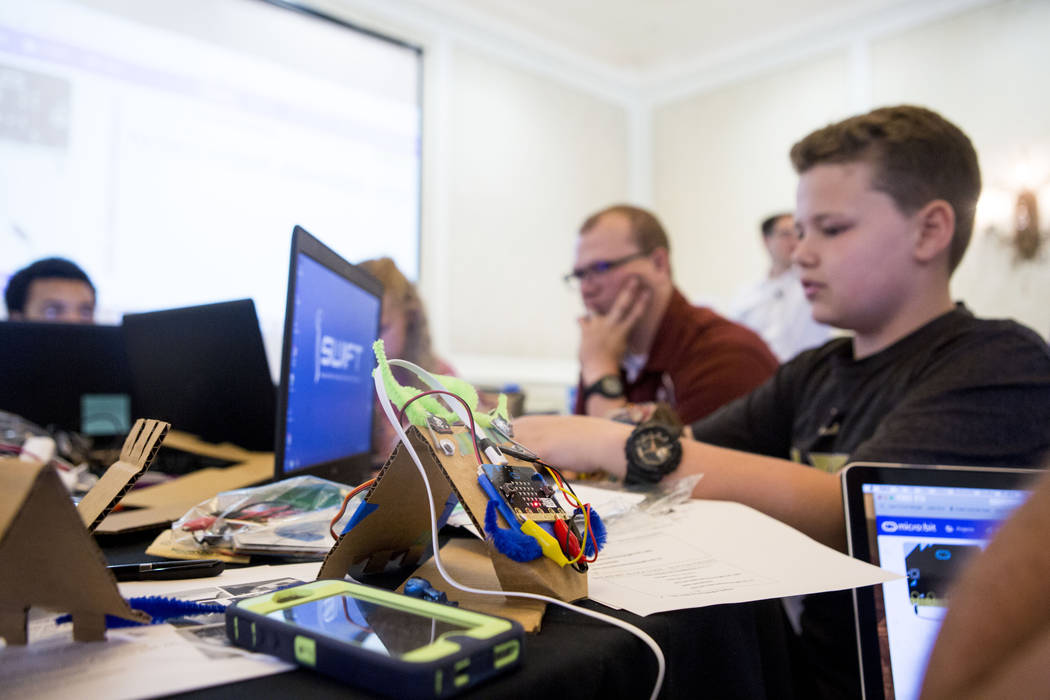 The next generation of cybersecurity defenders might have been sitting in a Las Vegas conference room Sunday.
The Colloquium for Information Systems Security Education, or CISSE, hosted local middle and high school students at the JW Marriott for an interactive seminar to spark interest in cybersecurity careers.
"Our main push for us as educators is to get more kids in the pipeline," said Tamara Shoemaker, CISSE operations manager.
The event was held ahead of the 21st annual CISSE meeting. The group is a mixture of college educators and government and industry representatives who gather to swap ideas about education and cybersecurity.
About 40 students and their parents attended the free course Sunday, where they learned about building robots and writing code. Students tinkered with circuits on a tiny motherboard. From there, they learned how to program their devices.
The room was quiet and students stayed on task, following along with instructions displayed on a projector.
Ferdinand Caoagas attended the event with his 12-year-old son London.
The two were building an inchworm robot with the rest of the students. The robot was made from scratch with a strip of cardboard and electronics London programmed. When fully programmed, the robot would scoot across the table like an inchworm.
"I like them learning how everything works," Caoagas said. "They always see the finished product but never see how it's made. It's nice to see them learning that."
Carise, 12, attended the seminar with her mother, Aileen Pauco.
She said he first got interested in technology two or three years ago at her magnet school. She wants to be an information technology specialist when she grows up, she said.
Her mom said events like the student seminar before CISSE are good for giving young kids early exposure to technology.
"And it helps them sort of look forward to what they're going to be tackling in the future for their science classes and engineering classes and stuff like that," Pauco said.
Tom Chalfant and his 12-year-old son Sam also attended the seminar. Chalfant said Sam has been interested in learning how things work for years.
"I love it," Sam said of the seminar. "I've always loved anything with robotics, electronics and programming."
Chalfant said he enjoys watching his son acquire new skills.
"It makes me proud as a peacock," he said. "He just loves tinkering."
Contact Blake Apgar at bapgar@reviewjournal.com or 702-387-5298. Follow @blakeapgar on Twitter.