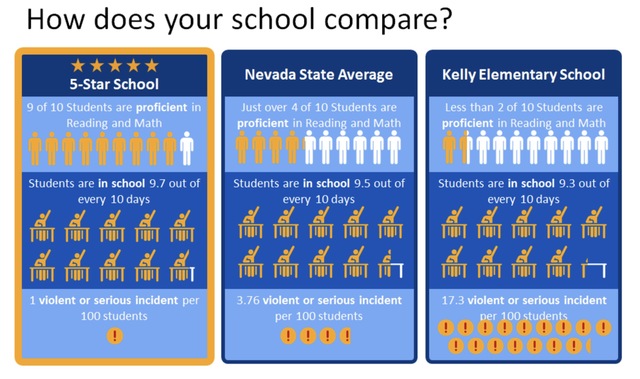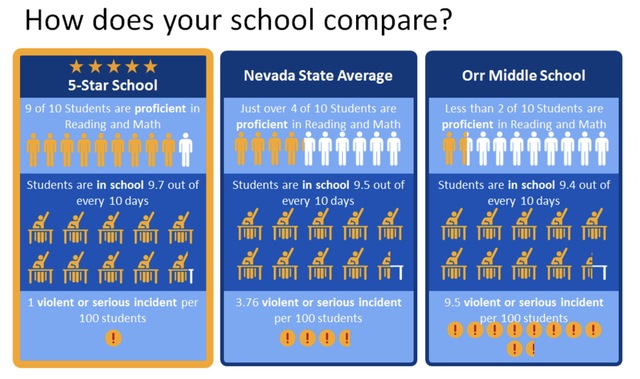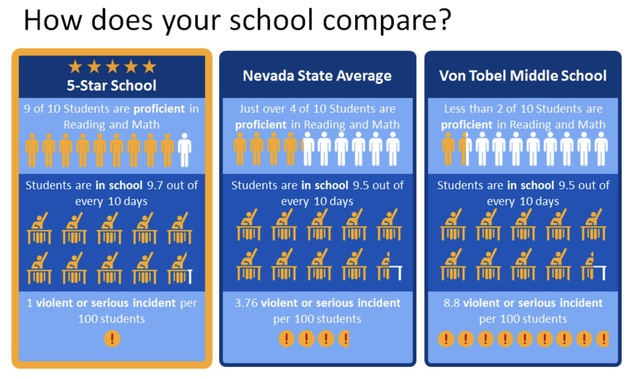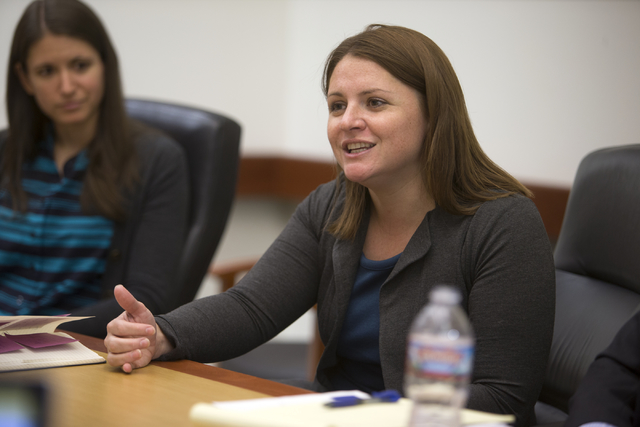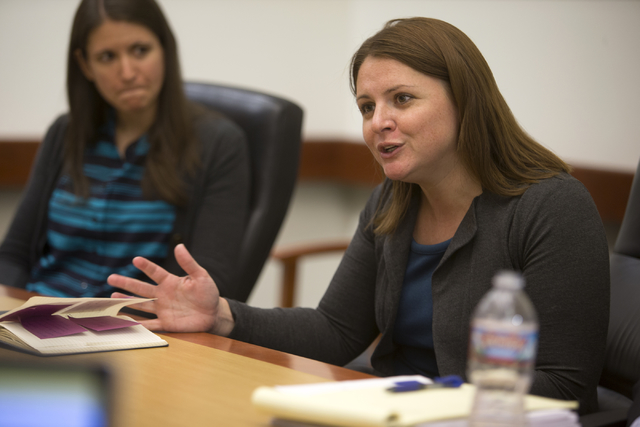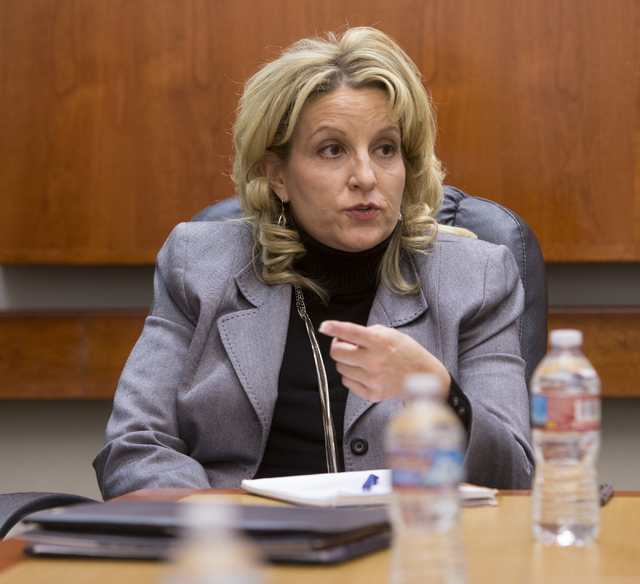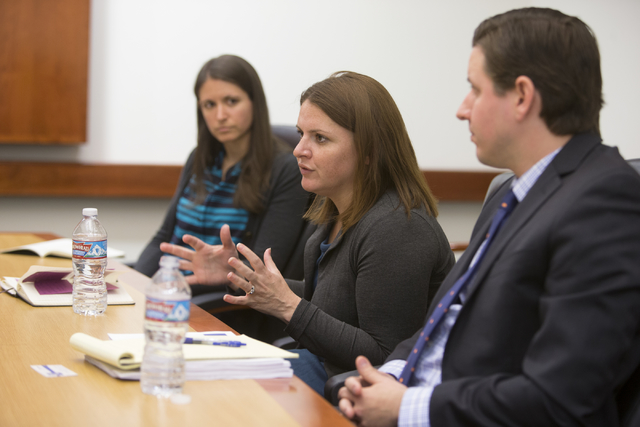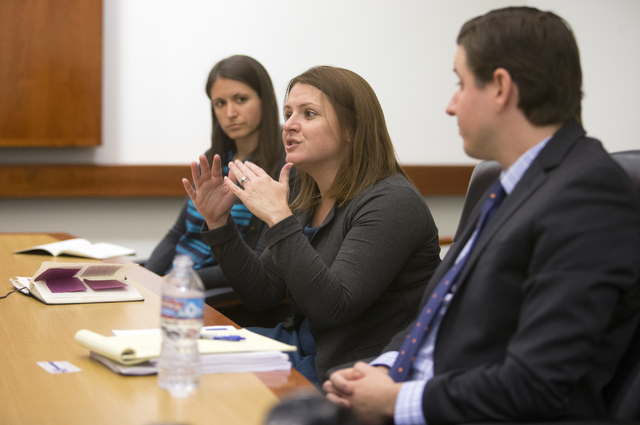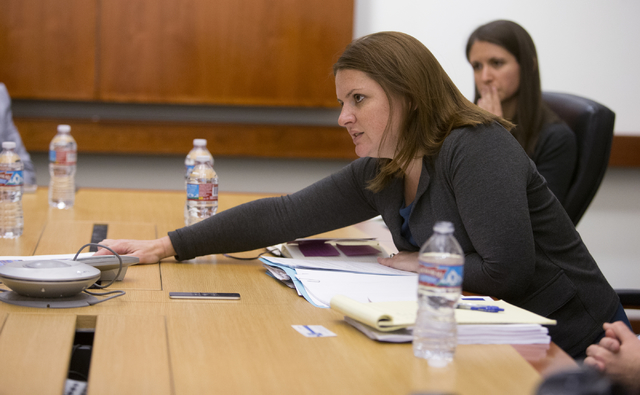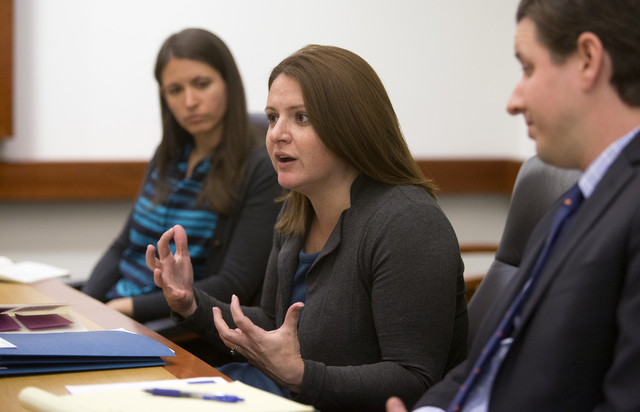 State education officials are focused on clearing up what they view as misconceptions about the new Achievement School District that will convert as many as six underperforming schools into charters next year.
But as a meeting with the Clark County School Board looms on Dec. 8, the relationship between the achievement district and the Clark County School District remains tense.
The controversial initiative has sparked backlash from parents, teachers and school board trustees.
In trying to work with the Clark County School District, achievement officials say they've been met with silence. They're hoping to move away from the "turf war" that has continued between the two districts and start to focus on students.
"I have as many olive branches as I have to continue to give," said Achievement School District Superintendent Jana Wilcox Lavin said during an editorial board meeting with the Las Vegas Review-Journal on Monday. "We constantly put them out there."
The Clark County School District has argued that many targeted schools are already in some type of improvement program, and just need more time to get better.
Yet achievement staff want parents to truly understand the actual performance of their child's school.
"During this process, we've seen a lot of confusion from parents on how high-quality their school really is, (and) them not really getting the full picture," said Brett Barley, Nevada's deputy superintendent of student achievement.
Nine of 21 eligible Clark County schools have been recommended to become achievement schools, which would be paired with charter operators and fall out of jurisdiction of the Clark County School District.
Those nine schools have fallen below both state and district averages in math and reading proficiency levels since the 2010-11 school year.
All have dropped to the bottom 5 percent of elementary or middle schools in the state in 2014 or 2016, with growth percentiles ranging from 45th down to the lowest first percentile in the state, Nevada Department of Education data show.
Yet the information that parents have received about their school is imbalanced, according to Wilcox Lavin.
Schools are sharing formative data, which is different than taking a computer-adapted test that assesses college readiness, she said.
Mike Barton, chief student achievement officer for Clark County Schools, said the district has to stay committed to its charge.
When the achievement district's goals didn't align with the school district's goals, he said, the collaboration subsided a bit.
But he said school principals are building strong programs with their communities and are being transparent.
"They know that they need to improve scores," he said. "But when you have an absence of test scores for two years, there is a reliance on formative data."
The district will have the option of ranking the nine recommended schools for consideration to the achievement district, which achievement staff will discuss at the next trustee meeting Dec. 8.
Contact Amelia Pak-Harvey at 702-383-4630 or apak-harvey@reviewjournal.com. Follow @AmeliaPakHarvey on Twitter.
RELATED
Charter takeover debate in Nevada centers on student scores off new test
Emotions run high in charter battle between 2 school districts in Southern Nevada
9 of 21 Clark County schools tabbed for possible charter takeover