Two Las Vegas schools join 'distinguished' list for achievement advances
February 5, 2016 - 6:12 pm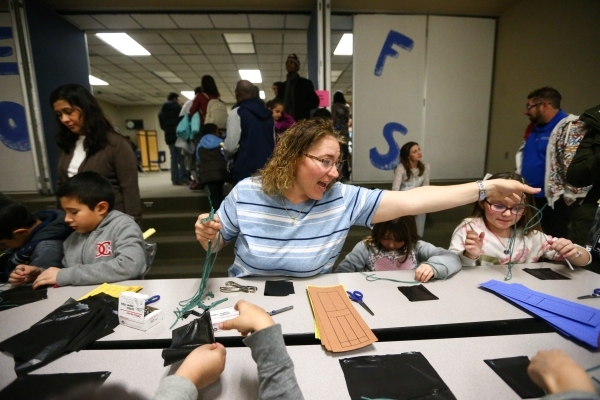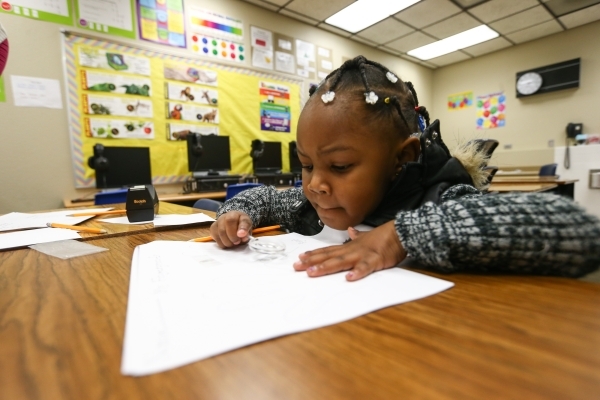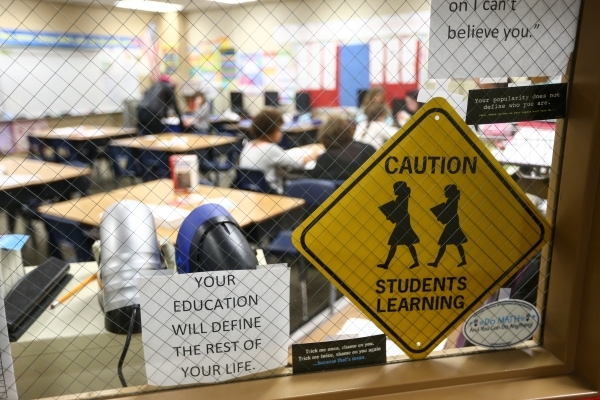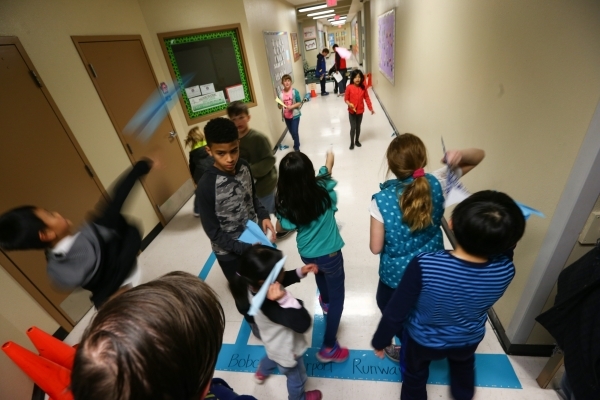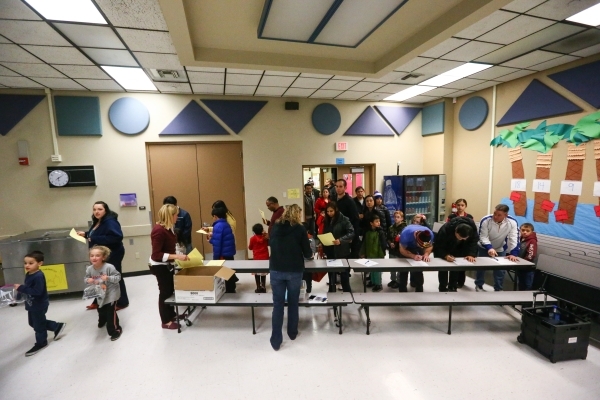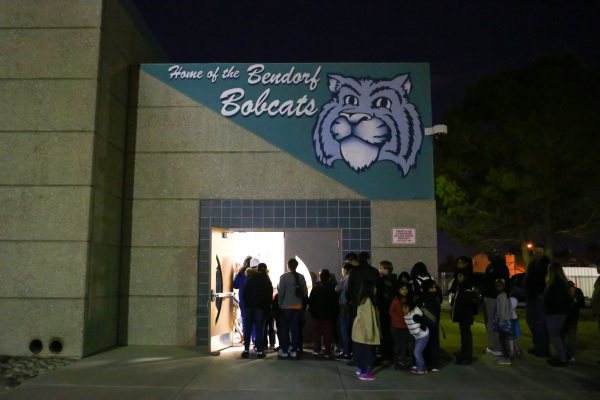 Two Nevada schools, both in Las Vegas, have joined a "distinguished" list of campuses that, despite serving high populations of low-income children, closed the achievement gap among disadvantaged students or posted strong student performance for multiple years.
The National Title I Association, an organization of state education officials, recognized Bendorf Elementary and Canarelli Middle schools on a list of 100 campuses from across the country for making positive educational advances.
The organization, which honors only two schools per state per year, selected Bendorf for posting "exceptional" student performance for two consecutive years.
The Clark County School District celebrated the designations during schoolwide assemblies at each campus on Friday.
Bendorf, at the corner of El Capitan Way and Spring Mountain Road, has seen its share of students who qualify for free- and reduced-lunch soar from 25 percent in 2005-06 to 48 percent last year.
"Whether you come from a low-income family or whatever your skin color or if you come to us speaking a certain language, it's our job to do a better job at closing that (subgroup) gap and look at each kid as a brain and a student," Principal Joanna Gerali-Schwartz said.
At her five-star-rated campus, Gerali-Schwartz faces a 40 percent transiency rate, meaning 2 in 5 students will either leave or join Bendorf at any given time in the school year.
A full-time counselor meets with each and every new child, and teachers often review testing data to determine whether a student needs to be pulled out of a general education class to receive intensive and even one-on-one training. More than one-fifth of Bendorf students identify as an English-language learner, so Gerali-Schwartz focuses much of her school's instruction on literacy and hopes to soon close the performance gap between the general population and subgroups.
Closing that achievement gap is what earned Canarelli Middle School a spot on the "distinguished" list.
Canarelli, at Torrey Pines Drive and Windmill Lane, houses about 1,500 students with 43 percent of them coming from low-income households. Although 34 percent of poor students across Nevada passed their math proficiency tests in 2013-14, more than half of those at Canarelli did the same, Principal Monica Lang said.
"It certainly means a lot, not just to myself as principal but also to the Canarelli teachers and students most of all," Principal Monica Lang said.
"Because we're not just five-star. We're closing the achievement gap, and that's something all school struggle with."
— Contact Neal Morton at nmorton@reviewjournal.com or 702-383-0279. Find him on Twitter: @nealtmorton.