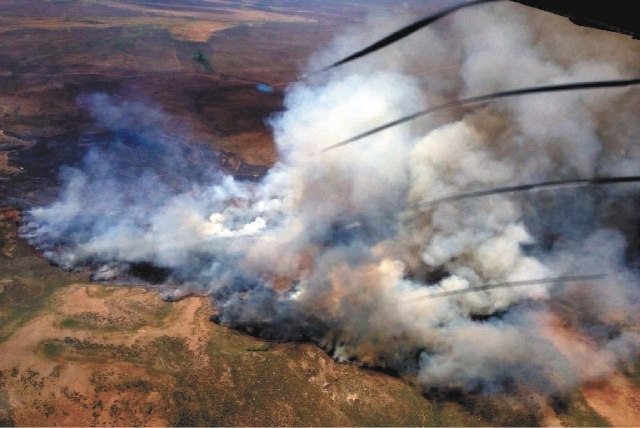 ELKO — Firefighters are facing hot temperatures in their battle against an Elko County wildfire that has crept to within 100 yards of a subdivision.
U.S. Bureau of Land Management spokeswoman Lesli Ellis said the 6,000-acre Smith Ranch Fire about 10 miles northeast of Jiggs was 45 percent contained Sunday.
She said residents of about 30 homes in the Smith Creek subdivision were evacuated Friday after the fire advanced toward them. They were allowed to return to their homes early Saturday, but the residents again were evacuated Saturday afternoon after the fire jumped containment lines in two spots and spread.
Nearly 300 firefighters are battling the blaze . The fire, sparked by lightning Friday, is primarily burning brush and grass.
Temperatures soared to 101 degrees in Elko on Sunday.
Elsewhere in Elko County, the Cattle Guard Fire near Owyhee was fully contained after scorching 3,880 acres, while the 2,905-acre Wieland Fire near Tuscarora was 96 percent contained.