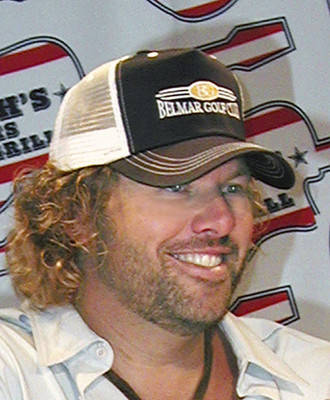 The Killers were part of an epic moment in music this week in London.
Coldplay's Chris Martin dubbed it "the best encore you've ever seen."
Coldplay and The Killers had finished their co-headline gig when Martin made the announcement to the crowd of 2,000 at the War Child charity at Shepherd's Bush Empire music venue.
Gary Barlow of the British group Take That came on stage to sing Take That's "Back for Good" with Martin backing him on vocals.
Then they were joined by U2 frontman Bono and The Killers for a supergroup rendition of "All These Things That I've Done," written by The Killers' Brandon Flowers.
In the crowd was Martin's wife, actress Gwyneth Paltrow, and actress Sienna Miller.
The Killers are in the early stages of a six-week European tour.
"Every show has been sold out," manager Robert Reynolds said from Dublin, where the Las Vegas-based group performed Thursday.
The Killers return to London today to perform Monday and Tuesday nights at The 02. The 20,000-seat venue will serve as the site of gymnastic and basketball finals of the 2012 Olympics.
ELAINE: 'DOING JUST GREAT'
Elaine Wynn, on a rare vacation after getting another hotel opened, said she is "excited and anxious for the next chapter in the company."
Asked whether she was "doing OK," Wynn responded, "Yeah, I'm doing great. I'm doing just great."
In a telephone interview with Las Vegas freelance writer Steve Friess from the family home in Sun Valley, Idaho, she was asked whether she felt any post-opening blues after Encore debuted in December.
"I feel like I've done my final exams, I turned in my term paper, I got an A, and now I'm on vacation. It feels fabulous.
"I went to the grocery store today. I went to the stationery store and bought envelopes. I'm back in the real world again. I'm with my grandchildren. … I know it sounds ridiculous being a billionaire, but I love the simple things in life."
The interview didn't include questions about the reported split with her husband, Steve, who has told friends and co-workers that he's in love with a British divorcee.
Friess, who writes at vegashappenshere.com, asked Elaine Wynn whether she thought of running for office.
"It's too rigorous and, in this day and age, it's too unkind. I wouldn't want to subject myself to the unpleasant part of it. And then most of the time you're working in committees, and you're compromising. I'm a leader. I'd run for governor before I ran for the Senate. … But I wouldn't do that. So don't get any ideas."
A longtime Republican, she supported Barack Obama in his presidential bid. When Friess noted that Nevada Republicans "don't seem to have anybody to run against Harry Reid," she replied, "I would never run against Harry Reid. I think it would be stupid for our state to run anyone against Harry Reid.
"I think we have the most powerful person in the Senate and despite what one's political persuasions might be, the state of Nevada benefits greatly from him being where he is. Anybody who's thinking otherwise is not sophisticated."
Meanwhile, "I'm living in Las Vegas, and I intend to remain active in the company, and that won't change."
SIGHTINGS
Toby Keith, performing onstage with local band Lefty Lucy at Keith's I Love This Bar and Grill at the launch Wednesday of his new clothing line, TK Steelman. … Entertainment legend Charo, signing the VIP wall at Univision on Thursday and adding a cartoon sketch of a Chihuahua. She and Tony Sacca were there to promote the PBS special they teamed up on in the fall. A premier screening was held later Thursday at Josette's Bistro. PBS airs the special in April… Howard Stern sidekick Artie Lange, with friends at the Playboy Club (Palms). … The cast from "Jersey Boys," in the audience at the Barry Manilow show (Hilton) on Wednesday. … Music producer Jermaine Dupri, at the Creative Recreation/Hudson Jeans party at XS nightclub about 3 a.m. Thursday at Encore. Also at XS: MTV reality star Audrina Patridge, actor Orlando Jones, actress Tichina Arnold, rapper Too Short, UFC fighter Dan Henderson and NFL players Shawne Merriman (San Diego Chargers), Jamaal Charles, Brandon Flowers and Jarrad Page (Kansas City Chiefs), Alan Branch (Arizona Cardinals), Dashon Goldson (San Francisco 49ers). … Grammy-winning rapper and actor Ludacris at LAX (Luxor) after dining at CatHouse. Also at Cathouse: boxing champion Sugar Shane Mosley.
MAY I RECOMMEND
Lucio Ristorante, 8615 W. Sahara Ave. has started the weekly Friday Night Jam. Tonight's lineup of jazz artists includes Dennis Mellen, Sean West, Kent Foote and the rest of the Las Vegas Goodfellas: Paul Stevenson and Richard Boucher. The entertainment runs from 9 p.m. to 1 a.m. Reservations: 233-2859.
THE PUNCH LINE
"President Obama was in Arizona speaking about the housing crisis. Arizona seems like a strange place to be speaking about the crisis because most of the homes there are owned by John McCain." — Jimmy Kimmel
Norm Clarke can be reached at (702) 383-0244 or norm@reviewjournal.com. Find additional sightings and more online at www.normclarke.com.