FamilyWize card helps customers save on prescriptions
January 20, 2013 - 2:07 am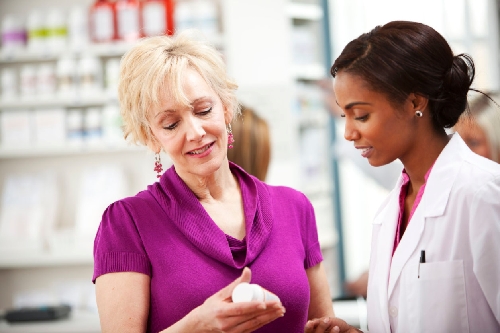 After Carol Vanderploeg's family experienced a double job loss last spring, she worried about affording the $1,300 average monthly cost of her husband's epilepsy prescriptions.
The couple had only enough pills to last a few months when they moved to Augusta, Ga., in search of new jobs. Even after finding a job at Delta Air Lines, the potentially high refill cost made Vanderploeg apprehensive.
"The thought of what it was going to cost us was overwhelming," she said.
Vanderploeg is not alone. In this struggling economy, many Americans face the painful choice of filling a prescription or eating or paying for housing. Forty-eight million Americans did not fill a prescription because of cost in 2010, according to a report released by the nonprofit Commonwealth Fund.
Not taking medication as prescribed leads to bad health consequences for individuals and higher costs for everyone, said Sharon Galzarano, a Washington, D.C.-based pharmacist .
"Patients can end up hospitalized, or their medical condition can worsen because they did not take their medication as their health care provider directed," Galzarano said. "This is especially important for people with chronic medical conditions like diabetes or high blood pressure."
Spending a dollar on high-blood pressure medication saves the community $10 by eliminating the need for additional hospitalizations, tests, operations and other interventions, according to CVS Caremark. Likewise, per-dollar savings for congestive heart patients were $8, nearly $7 for diabetes patients and around $3 for cholesterol patients.
The entire health care system pays when consumers decide not to take their medications as prescribed.
Vanderploeg's story had a happy ending. By using a FamilyWize Prescription Drug Discount Card, she brought down the cost of her husband's 180-pill, three-prescription order to $146, nearly an
89 percent reduction.
Five million Americans saved more than $430 million by using the discount card. People who used the card to buy diabetes and heart disease medicines also saved $1.2 billion in related health care costs.
"FamilyWize makes it possible for our neighbors who are struggling, many of them older folks, to buy both the medicine they need plus pay for necessities like food, utilities and clothing," said Dennis Carmen, president and CEO of the United Way of Greater Plymouth County, Mass.
"To help reduce the cost of prescription drugs, a prescription drug discount card is now available at no cost to patients; there are no age restrictions or income requirements to access the card," said Dan Barnes, FamilyWize CEO.
Anyone can get the card, which works like a coupon to fill all FDA-approved medications at more than 63,000 participating pharmacies, including Walgreens, CVS, Wal-Mart, Target, Kmart, Safeway, Kroger, Albertsons, Publix, Stop & Shop, Supervalu, Ahold, Costco and Sam's Club. People can sign up for a free FamilyWize card by contacting United Way or by visiting www.familywize.org .