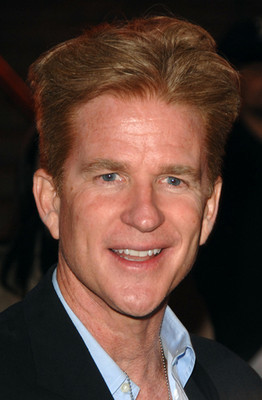 Matthew Modine portrays casino heir Ted Binion and Mena Suvari has signed on as Sandy Murphy in an upcoming Lifetime Networks film about Binion's mysterious death in 1998.
Tentatively titled "Sex & Lies in Sin City" and scheduled to premiere in September, the movie is based on Las Vegas Sun reporter Jeff German's book "Murder in Sin City."
After Binion was found dead in his home, his girlfriend Murphy and Binion handyman Rick Tabish were charged with murdering the son of casino scion Benny Binion.
Murphy and Tabish were both convicted of murder in their first trial, but acquitted in a second trial.
Suvari's breakout role came in "American Pie" in 1999 and was followed that same year by her role as a teenage seductress in "American Beauty."
Modine starred in "Married to the Mob," "Full Metal Jacket" and "Any Given Sunday."
THE SCENE AND HEARD
Wayne Newton is returning to the Las Vegas Strip for the first time in more than a year after a heart scare. He'll be performing at the MGM Grand's Hollywood Theatre for three weeks this year: July 31 to Aug. 6, Oct. 16-22 and Nov. 13-19. …
Comedy Central and Adam Sandler's Happy Madison Productions are holding an open casting call Monday for "The Gong Show with Dave Atell."
The auditions are being held from 10 a.m. to 3 p.m. at The V Theatre at Planet Hollywood Resort. They're looking for the flotsam and jetsam of entertainment, "the unusual, absurd, bizarre, twisted and unique performers."
E-mail your name, phone number, type of act, and any links or videos that showcase your act to: gongshowcasting@aol.com. Or call 310-840-5721.
SIGHTINGS
At Cher's show (Caesars Palace) on Saturday, Carrie Underwood, Clive Davis, Dick Clark, and David Spade. …
Michael Jackson, watching "The Chronicles of Narnia: Prince Caspian" with his three children at Brenden Theatres (Palms) on Friday. … Justin Timberlake, ordering the $195 Kobe steak at Striphouse (Mandalay Bay) with friends on Friday. Later, he was spotted at Mix Lounge (Mandalay Bay) with Underwood and Rascal Flatts. … At Privé (Planet Hollywood Resort) on Friday: Actor and hip hop artist Ludacris, Motley Crue drummer Tommy Lee and Train bassist Johnny Colt, encouraging club-goers to "go green" as they filmed an episode of Planet Green's "Battleground Earth." David Hasselhoff arrived at midnight with a brunette and climbed onto one of the speakers and performed an impromptu rendition of "Jump Into My Car." Also at Privé, Dee Snider's son, "Rock The Cradle" star Jesse Blaze. … Country star Kenny Chesney, spotted with his girlfriend and family Friday dining at Nobu (Hard Rock Hotel). Later, at Charlie Palmer Steak (Mandalay Bay), he joined Underwood, Kelly Pickler and Flatts singing Jackson Browne, Elton John and Billy Joel songs. … Snoop Dogg, ordering fried chicken and waffles with fried eggs at Planet Dailies restaurant (Planet Hollywood Resort) on Saturday. Earlier, Snoop Dogg and his family filmed their reality show at Primm, with his two boys racing each other in Herbst motorsports trucks on the off road track … Toby Keith, partying with friends at Studio 54 (MGM Grand) on Friday. … Singer-songwriter Jewel, dining at Social House (Treasure Island) on Friday. Film icon Tony Curtis, joining friends at Company American Bistro (Luxor) on Friday. … Music mogul/producer Clive Davis and local producer Joey Battig, chatting near the Wynn villas Friday night. … Tommy DeVito of the original Four Seasons, visiting the cast at the musical "HATS!," (Harrahs) to see former client Dolly Coulter perform. … At Jet (Mirage): Ventriloquist Terry Fator, wowing deejays with his Garth Brooks and Brooks & Dunn impressions Saturday at the radio roundup of the Academy of Country Music's awards at the MGM Grand.
THE PUNCH LINE
(Hillary Clinton) thinks there's a chance. She's counting on her stimulus check to keep her going" — David Letterman
Norm Clarke can be reached at (702) 383-0244 or norm@reviewjournal.com. Find additional sightings and more online at www.normclarke.com.