Former President Clinton stumps in Vegas — PHOTOS
February 5, 2016 - 10:09 pm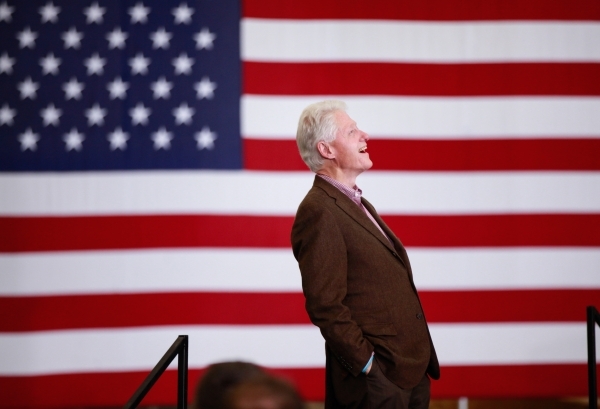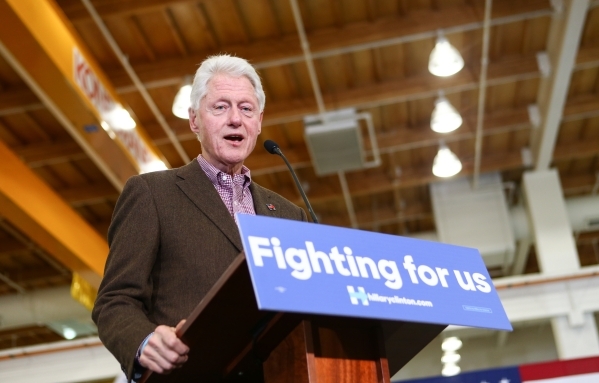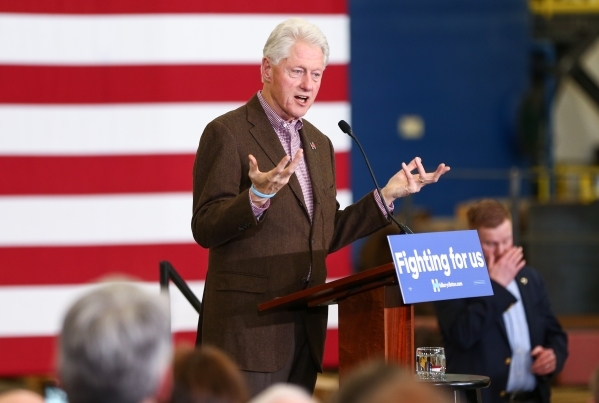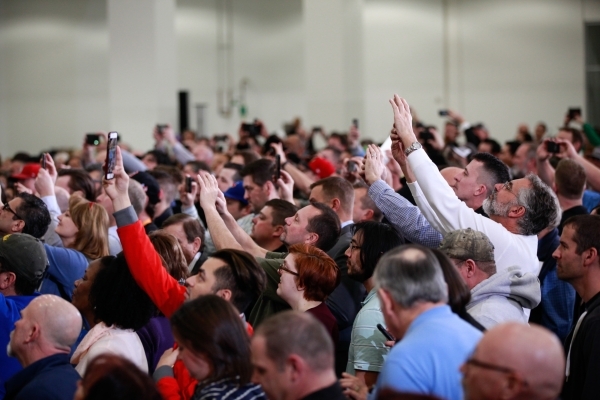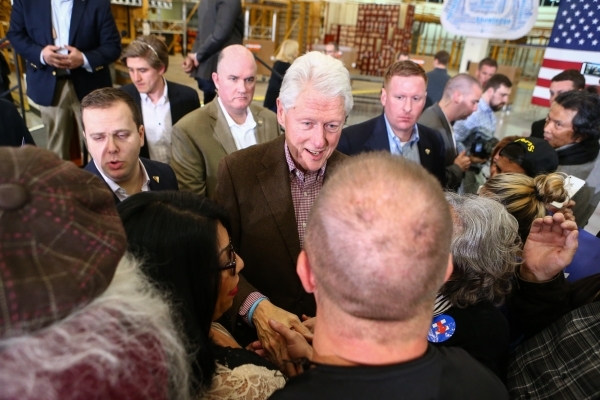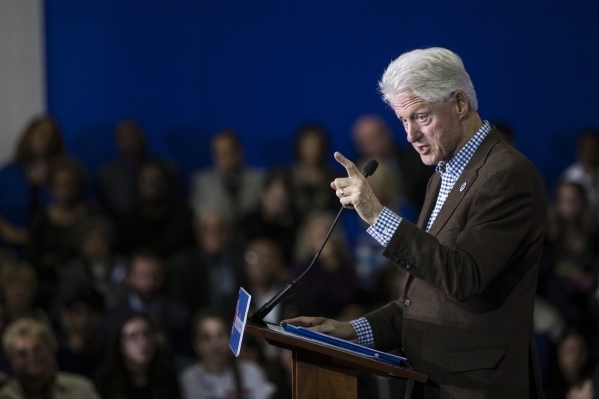 Former President Bill Clinton urged Nevadans to support Democratic presidential candidate Hillary Clinton during a campaign stop Friday evening at the United Brotherhood of Carpenters International Training Center in Las Vegas.
"We need you Las Vegas," Clinton said. "We need you Nevada."
Clinton's message focused in part on the need for people to have training and for the nation to invest in infrastructure such as roads, bridges and broadband service. By doing both, he said, people can get back to work in skilled jobs, and the economy can grow.
His visit comes as Hillary Clinton faces a challenging race ahead in the New Hampshire primary against U.S. Sen. Bernie Sanders, I-Vt., who has polled well in New Hampshire and has the advantage of being from a neighboring New England state. Earlier this week, Hillary Clinton won the Iowa caucuses by a margin of less than 1 percent.
It underscores Nevada's importance as an early voting state that will be a key factor in the race. For Democrats, Nevada is the third state after Iowa and New Hampshire, and the party's caucuses are Feb. 20.
Clinton's message came against an industrial backdrop of a training center with scaffolding and other equipment. About 400 people came to the event, most of them standing up on the concrete floor as they cheered.
"That's where you come in," Clinton said. "That's where the union comes in."
Clinton said the country would prosper by investing in infrastructure and putting the country on the path to clean energy provided through solar panels and other sources.
"Just think about what we can do, how many jobs we could create," Clinton said.
The U.S. needs to work with unions and others that provide quality training, to pave the way for people who want training, Clinton said.
Clinton said low-income people who need a leg up deserve a chance to get training and financial help for other needs such as textbooks and living expenses.
Speaking about his wife's performance in Thursday's debate with Sanders, Clinton said, "She looked like a president last night."
When Hillary Clinton says she wants affordable childcare and equal pay for equal work, the former president said, it reflects her inclusiveness.
"We need somebody who can take the heat and carry the load," Clinton said.
Decrying the "petty gridlock" in Washington, D.C., Clinton said: "We need to elect a president who can take this show on the road and take everybody along for the ride,"
The former president also made a Jan. 21 campaign stop for Hillary Clinton. His Las Vegas appearance is part of a two-stop swing through Nevada.
He goes to Pahrump on Saturday for a campaign event.
Contact Ben Botkin at bbotkin@reviewjournal.com or 702-387-2904. Find him on Twitter: @BenBotkin1