From a good place to die to a good place to live
October 14, 2014 - 7:27 pm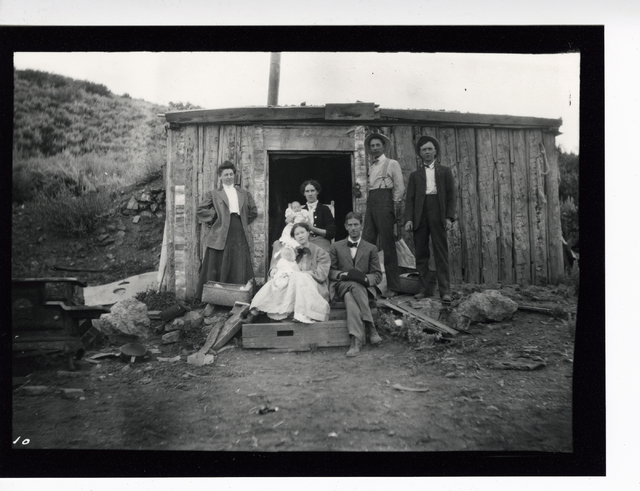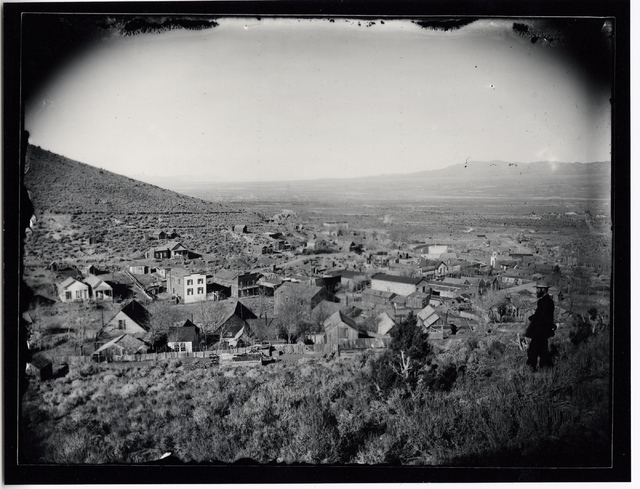 Delamar was deadly.
Named after the town's chief gold mine owner, the late-1800s mining community became better known in Lincoln County as "the widow maker."
Quartzite was the problem. The gold was suspended in it. Removing the precious metal spewed glasslike quartzite dust into the air, causing deadly silicosis for the miners and some of the 1,500 townspeople who breathed it in.
At one time, the Delamar mill handled up to 260 tons of ore daily and was surrounded by a community that grew to include 400 widows.
Farther north in Lincoln County, Pioche was perilous.
Hired guns were as common as the town's miners who paid them to settle disputes over claim boundaries. It's reported that 75 men were killed and buried in Pioche's cemetery, Boot Hill, before the town recorded its first natural death.
"About one-half of the community are thieves, scoundrels and murderers, and then we have some of the best folks in the world," the Nevada state mineralogist said in an 1873 report to the Legislature about his visit. "You can go uptown and get shot very easily if you choose, or you can live peacefully."
A lot has changed for Lincoln County in the 150 years since miners thrived and Nevada gained its statehood. Mining has all but died. Delamar and many other ghost towns dot the high-desert mountainous landscape. The population has declined with no main industry to replace the mines.
The county has about half as many residents as it did before its mining boom in the late 1800s went bust by the early 1900s.
But the good folks remain, said Lincoln County Commissioner Paul Donohue, a fifth-generation resident.
"I love the people here. I really do," said Donohue, who represents a population of just 5,000 in a land area of 10,700 square miles, equivalent to the size of two Connecticuts and a Rhode Island. You don't need a calculator for that math problem; that's one person for every 2 square miles. "So, there's a lot of room," he said.
But there's also little room.
"In a small-town area like this, you have to understand that your life is an open book," Donohue said. "They know everything about you, everything you did growing up or didn't do growing up. But when you have a need, they're all there."
In many ways, little has changed. The county seat of Pioche still perches high on the hillside, although its streets are paved. Surrounding it, mines long abandoned scar the slopes with ore tailings piled high.
The infamous million-dollar courthouse still stands two-stories tall, jail and all. But where there used to be about 10,000 Pioche residents and more than 70 saloons in the 1870s, it is now down to about 1,000 people, according to the U.S. Census Bureau.
Like Donohue, many Lincoln County residents are direct descendants of the original settlers, living in the same communities, namely Pioche, Panaca, Alamo and Caliente.
On his father's side, Donohue's great-grandfather emigrated from Ireland in the late 1800s. Like many others at the time, he came through California looking for mining opportunities with his brother, settling in what's now Lincoln County, northerly neighbor of Clark County along the state's eastern border.
Donohue's great-grandfather had 11 children. Donohue's grandfather moved north at a young age to herd sheep in the area surrounding what would eventually become Great Basin National Park. Then he met a girl and got married at age 18, moving back to Pioche to work in the mines.
When Nevada gained statehood in 1864, the Lincoln area was originally part of the Utah Territory. However, the Nevada Legislature requested a revised boundary two years later. Congress allowed Nevada to add an additional degree of longitude to its eastern border, creating Lincoln County, which included all of what is now Clark County.
In 1871, the county hired Edward Donohue (one of Paul Donohue's distant relatives) to build a new county courthouse in Pioche for $26,400, including a jail in back. However, officials later dissolved the contract and instead hired individual contractors after a series of design changes and construction errors, bringing the courthouse's total cost to $75,000 upon completion a year later.
To finance the project, county commissioners issued scrips — certificates of indebtedness — at an unusually high interest rate, according to the National Register of Historic Places. Then the mines fell on hard times and tax revenue plummeted, forcing the commissioners to issue more scrips and take on more debt that continued to build over the years. The 1871 courthouse wasn't paid off until 1938, two years after the deteriorating structure had been condemned. By then, the total cost was estimated at $800,000, earning the courthouse its popular nickname.
But Lincoln County residents didn't have to pick up the tab on their own. As part of the terms for the creation of Clark County in 1908, residents of the new county agreed to take on part of the debt for the courthouse, which is now a museum.
Much of Lincoln County's history still stands, whether in living communities, ranches and farms or in remnants preserved on public lands. Ninety-eight percent of the county is federally managed. State parks offer lakes, springs, trails and all kinds of recreation, said County Commissioner Adam Katschke of Caliente, an old railroad town centered around its historical Union Pacific station.
"There's no better place to have kids, raise a family," Katschke said of Lincoln County, having grown up in Panaca, Southern Nevada's first permanent settlement, founded as a Mormon colony in 1864.
Donohue also said as much, adding a bit about the Silver State, in general.
"Nevada is a good state. I'm glad she's having her big birthday," Donohue said. "It's a good place to grow up and live."
Contact Trevon Milliard at tmilliard@reviewjournal.com or 702-383-0279. Find him on Twitter: @TrevonMilliard.