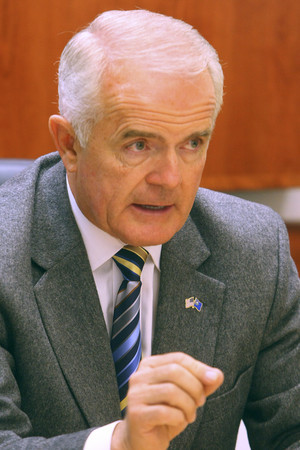 CARSON CITY — Starting a tough re-election bid, Nevada Gov. Jim Gibbons has joined the social-networking site Facebook and already discovered some of the pitfalls of the online campaign era.
A campaign volunteer this week signed up Gibbons for a "Recall Raggio?" Facebook group, which wants volunteers to help recall state Senate Minority Leader Bill Raggio, R-Reno. But Gibbons' campaign manager Robert Olmer said Gibbons doesn't support that effort.
Gibbons, a conservative Republican, has had a tense relationship with the GOP minority leader. They've disagreed publicly about tax increases, cuts to higher education and other issues.
Gibbons announced his official campaign kickoff July 3 on Facebook. In the midst of a messy divorce from first lady Dawn Gibbons, he opted for the "It's complicated" designation to describe his relationship status on the page.