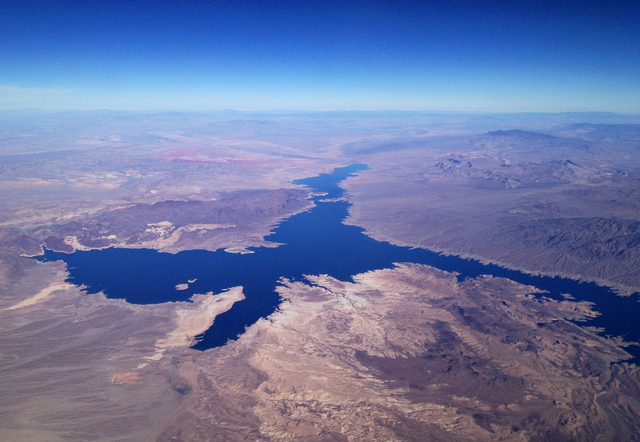 Can't get enough of the selfie craze? A Lake Mead scavenger hunt is taking the buoyant activity outdoors.
The Take a Selfie Scavenger Hunt takes place throughout Lake Mead and Lake Mohave. Participants are encouraged to take five selfies at each location, hashtagged with #MeadSelfie and #MohaveSelfie.
The locations for #MeadSelfie include Hoover Dam (the view from the lake), Redstone Picnic Area, the Temple, the Narrows and Lake Mead Overlook. For #MohaveSelfie, the locations are Princess Cove, Cottonwood Cove Campgrounds, Willow Beach Fishing Pier, Nevada Telephone Cove and the teen favorite Nelson Landing.
Maps of all locations can be found on the National Park Service website.
"We see selfies taken from within the park on social media every day," said Christie Vanover, public affairs officer. "Through this campaign, we're hoping people will discover new areas of the park."
The contest runs all year. In the fall, Lake Mead Recreation Area may release 10 new locations, geared toward hiking and other weather-appropriate locations and activities, Vanover said.
The selfies will be featured on the NPS website and on social media pages for Lake Mead Recreation Area.
Contact Kristen DeSilva at kdesilva@reviewjournal.com. Find her on Twitter: @kristendesilva