Good Charlotte all about 'feel good'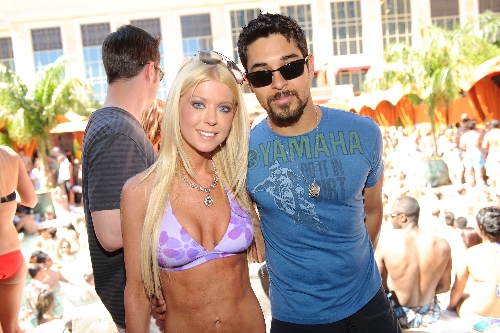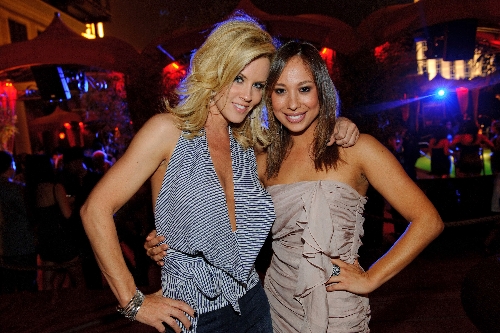 Good Charlotte just tossed an entire album in the trash because a producer spoiled the whole thing with his "negative vibe," guitarist Benji Madden says.
The pop-punk band then hired a new producer, re-cut some songs, wrote new ones and threw out others.
"We were finished with the (negative) record, and I listened, and I was like, 'Man! I set out to make a feel-good record,'" Madden says.
The replacement "feel good" album comes out in September on the 10th anniversary of Good Charlotte's debut.
"I want to make sure everything Good Charlotte puts out there is positive and encouraging," Madden says. "I want it to be more about the (positive) vibe and the connection we've had with our fans, who've really stuck with us for the last decade."
Good Charlotte is one of 15 bands performing Thursday at the Hard Rock Hotel for the Bamboozle Roadshow festival ($35-$85), along with Third Eye Blind, Boys Like Girls and All Time Low, among others.
Madden says he and band-mate/brother Joel are fans of bands on the fest and plan to take them out on the Strip late Thursday.
The Madden brothers are so familiar with the Strip they're like honorary Las Vegans.
"I definitely have a whole other life in Vegas," Benji says.
Each brother sometimes DJs at the Palms' club Moon on Tuesdays under the promotion "Bang!"
And Benji has been romantically linked to "Peepshow" star Holly Madison, although they never address that head on.
When I bring up Holly, Benji demurs, "She's the queen of Vegas as far as I'm concerned."
But this interview was more than a week ago, so who knows what's what.
Anyway, Good Charlotte is doing the Joint on Thursday.
"We're really psyched to be playing in Vegas again. We're always doing something else in Vegas — DJing or (he chuckles) hanging somewhere."
What's that chuckle about?
CLUBS TO COVER CABBy TAXES?
At least one strip club might pay cabbies a few extra dollars to cover cabbies' taxes, the taxes on bonuses that cabbies are already getting from clubs for delivering customers, or at least that's what a cabby I know says.
Background: For many years, clubs have paid cabbies $10 to $100 (depending on variables) for each customer the driver pulls up with.
As I reported before, the IRS (tired of losing millions in unreported taxes) is soon going to force clubs to give tax forms to cabbies after each delivery.
A cabby source tells me that a club has told him it has "already decided to pay the drivers appropriate taxes for them."
By the way, driver bonuses went up again last week.
Rick's Cabaret increased their "payouts" from $30 to $60 per customer, setting off a wave of payout hikes across the city, with some clubs offering $50 to $80 per butt, the cabby said.
SIGHTINGS
Sunday, Jenny McCarthy (on martinis) and Cheryl Burke went clubbing at Tao Beach with Mark Ballas after eating at Tao. … Boris Becker dined at Tao's Asian Bistro. … Encore Beach Club and Surrender nightclub officially debuted with a mid-Sunday appearance by "Avatar" star Sam Worthington, who walked in with what was described as "an eco-friendly man-bag." Huh. Reggie Bush made it to the beach club, too, with a sister and friends. … And on Sunday, it was the Vegas return of Tara Reid (yay!) as she and Wilmer Valderrama partied with Stephanie Pratt at Tao Beach. … At Lavo on Sunday evening, Jesse McCartney and Bush dined with Lauren Conrad and Frankie Delgado of "The Hills," then went clubbing with their old friend, Patron tequila.
Doug Elfman's column appears on Mondays, Tuesdays and Fridays. Contact him at 383-0391 or e-mail him at delfman@reviewjournal.com. He also blogs at reviewjournal.com/elfman.