GOP candidates make military records available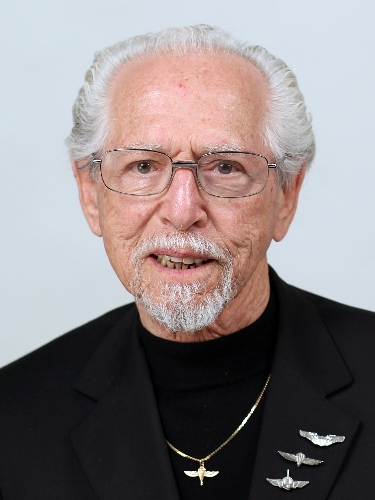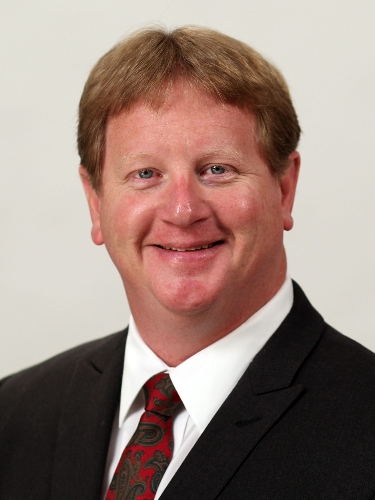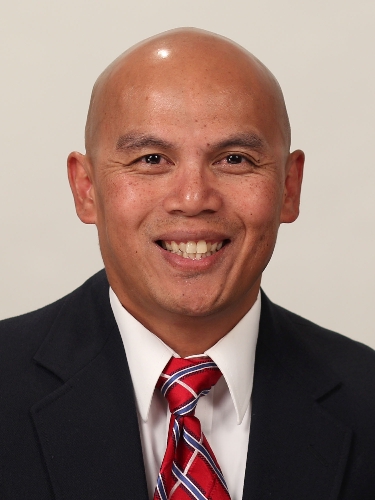 One candidate says he fell 7,000 feet from an airplane with tangled parachutes, faced a firing squad in China, served during World War II and lived through all of it.
"I've had a lot of close calls," said Robert X. Leeds, one of the Republican candidates running for a seat in Congress.
Another candidate, Kenneth A. Wegner, is a retired Army soldier with two honorable discharges who was wounded by chemical warfare in the Gulf War but won't discuss why he cut short his first enlistment that began in 1975.
Nor will he say what he did on active duty for the Navy as one Pentagon database indicates.
Six of the nine candidates in Tuesday's Republican primary for the 4th Congressional District say they served in the U.S. military.
Some candidates have raised questions during the campaign about their opponents' military service.
The Review-Journal this week asked each of the six veterans to submit a copy of their discharge papers, known in military circles as Form DD-214.
Five of the six complied and the other candidate, Wegner of Las Vegas, allowed an inspection of some of his military documents but declined to release copies of his two DD-214s because, he said, he doesn't want them to be circulated.
Some of the paperwork by Wegner and Leeds was peculiar and raised questions for which they had no explanation.
LEEDS' RECORD
For example, Leeds, 85, was discharged from the Army as a private on Nov. 1, 1945, at Chanute Field, Ill., after serving four months and six days. His discharge paper, then called War Department Form 53-55, shows he was a basic soldier who served in no battles or campaigns.
The name on his "Honorable Discharge Enlisted Record and Report of Separation" is "Leeds Robert X," yet the name is typed in a different font than the rest of the document, and his name at the time was Maurice Levy.
"You're looking at him," he said Monday, when asked about the two names that turn up for his Social Security number.
He said his name was legally changed in 1949. Over the years, he has used both names interchangeably.
His campaign literature states, "He was the only Air Cadet to go through basic training wearing the American Theater and Pacific Theater battle ribbons."
Yet, his separation document lists neither ribbon. His explanation: "A second lieutenant who was discharging me took away all ribbons and my Good Conduct Medal."
His campaign information also states: "He fell 7,000 feet and lived. Volunteered in WWII. … Volunteered in Africa, China, Israel and Iraq. Faced a firing squad as a spy in China. Trained & Commanded the 1st Israeli Airborne Brigade in 1948. Shot down behind the Iron Curtain."
Leeds said the 7,000-foot fall occurred during an air show in Monroe, Mich., in 1944, when he was demonstrating a one-mile delayed parachute jump. When his main chute didn't open at 2,000 feet, he deployed his reserve chute, which became tangled until it popped open at telephone-pole-height, breaking his fall into a freshly plowed field.
The incident is described in the book, "Birdmen, Batmen and Skyflyers: Wingsuits and the Pioneers Who flew in Them, Fell in Them, and Perfected Them."
On May 14, on a hallway wall inside his Las Vegas home, Leeds displayed among his framed discharge papers one for Basic Airman Robert Leeds, Air Force Reserve from May 16, 1949, to Dec. 7, 1952.
"They re-enlisted me on their own," he said.
On Monday, he said, "I didn't know I had those reserve discharges."
Leeds also received a certificate of discharge from active duty from the Coast Guard that shows he was a merchant marine on the troop vessel Dudley H. Thomas from Feb. 21 to May 31, 1945, during a three-month leave from the Army. His Army discharge paper shows he enlisted on March 29, 1944, but didn't enter active duty until June 26, 1945.
WEGNER'S PAPERWORK
Wegner's first honorable discharge came six months and 27 days after he entered active duty Army service on Sept. 5, 1975.
Wegner, 55, who at the time lived in Southern California, said he joined on a delayed entry program after graduating from Mayfair High School in Lakewood, Calif. He graduated from basic training at Fort Jackson, S.C., completed field artillery school at Fort Sill, Okla., and then was honorably discharged, according to a certificate signed on April 1, 1976, by Brig. Gen. Robert S. Young.
When asked Tuesday why he only served six months and 27 days of what is typically a three-year enlistment, Wegner said, "I have no explanation."
"I didn't do anything wrong. I'm not trying to hide anything," he said, adding, "I'm not a super spy or any of that."
One of his military documents, a leave request form, shows that before his first stint in the Army ended, Pvt. Wegner was authorized leave from the 1st Battalion, 79th Field Artillery Regiment at Fort Ord, Calif., from Feb. 7-13, 1976, with special instructions.
"You are subject to recall at discretion of your unit commander as a witness for a court-martial," the leave form states.
Wegner was vague about the leave, saying he was "trying to remember, which one this was. … I've answered everything I can answer."
He didn't answer another question about his active duty service listing for the Navy as shown on a paper from the Department of Defense's Defense Manpower Data Center.
When asked Monday whether he ever served in the Navy, Wegner shrugged his shoulders and said he "won't answer." When asked again on Tuesday, he said, "I never said I was in the Navy."
It's unclear what, if anything, Wegner did for the Navy.
His Army records show that he was activated from the reserves in the late 1980s. On Feb. 14, 1991, he saved the lives of two Gulf War soldiers who were trapped in an ambulance that had flipped over. Later, he was wounded by chemical or biological weapons that eventually resulted in his medical retirement from the Army as a E-4 specialist, according his 1991 honorable discharge paper and recommendations for Purple Heart and Soldier's medals.
He alerted commanders that protective masks worn during the Gulf War were found to have a 40 percent failure rate, but he said he was ordered "not to tell anybody because it would give information to the enemy."
The problem, he said, has since been corrected.
"We had a soldier hit with chemical and biological weapons, alfatoxin and tabun," he said, referring respectively to a carcinogenic fungus and an extremely toxic chemical nerve agent. "I was told not to talk about it."
In March 1991, Wegner became sick with seizures and blood dripping from his ears and nose. He eventually was flown to Germany and then the United States, where he was medically retired five months later in California.
In 1997, he received a letter denying that he had ever served in Southwest Asia during the Gulf War, but the record was corrected the following year. His medals and awards include the Army Service ribbon, National Defense Service Medal, and the Southwest Asia Service Medal with two Bronze Service Stars.
OTHER CANDIDATES
Copies of active duty discharge papers from the other four candidates who claim prior military service show:
■ Dan Schwartz, 61, was an E-4 specialist who served with the Army's 85th Field Artillery Detachment in Europe. He was honorably discharged on Sept. 13, 1974, after nearly two years of active duty service.
■ Kiran Hill, 39, was a second lieutenant basic intelligence officer in the Marine Corps for one year and eight months before his honorable discharge at the end of 2002. He served about 11 years in the Marine Corps, three years active duty and eight years as a reserve. He enlisted in 1992, qualified as a combat diver in 1995 and was a sergeant in the Reno-based 4th Force Recon Company before attending Officer Candidate School in 2000.
■ Sid Zeller, 47, is a retired Marine lieutenant colonel who served 20 years, including more than 14 years as an intelligence officer and more than 18 years as a signal intelligence/ground electronic warfare officer. His honorable discharge paper from 2010 lists more than three years service as a military policeman and more than 12 years as a parachutist. His list of awards include several medals for meritorious service, the Bronze Star Medal, Global War on Terrorism Service Medal and the Kosovo Campaign Medal.
■ Mike Delarosa, 42, served four years, eight months in the Air Force before his honorable discharge in 1993 at the rank of senior airman. His awards include the Good Conduct Medal, National Defense Service Medal, Overseas Service Long Tour Ribbon with one oak leaf cluster and an Outstanding Unit Award with two oak leaf clusters. A materiel storage and distribution specialist, he was stationed at Iraklion Air Station on Crete, Greece, and supported operations Desert Shield and Desert Storm.
The other Republican primary candidates in the 4th Congressional District race – Barbara Cegavske, Danny Tarkanian and Diane Anderson – don't claim to have served in the U.S. military.
Contact reporter Keith Rogers at krogers@review journal.com or 702-383-0308.