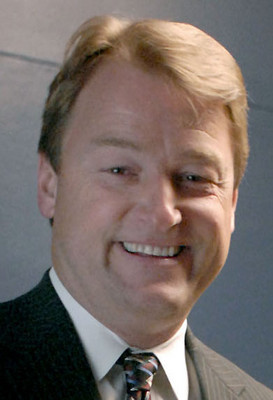 WASHINGTON — The Republican Party lost its majority in the House of Representatives in 2006, and is likely to lose more seats in November, but Nevada Republican Dean Heller says he doesn't think that's necessarily a bad thing.
"I'm of the position that we really need to clean house in this Republican Party, and I think the next couple of election cycles are going to do that," Heller said.
Republicans who should be swept out, in Heller's view, include some from the historic class of 1994, which gave the GOP a majority in the House for the first time in 40 years.
"It's an old mantra: they came to change Washington, and Washington changed them," Heller said several weeks ago. "I think we got to the point where the majority of Republicans were trying to change America and tell (Americans) what they wanted instead of listening to … what they need."
Although Heller did not mention his name, Sen. John Ensign, R-Nev., was one of 73 members of the GOP freshman class of 1994 in the House. Through a spokesman, Ensign declined to comment on Heller's statement.
Heller, 48, was one of only 13 Republicans newly elected to the House in 2006, the smallest freshman GOP class since 1913.
The group frequently meets at an area Heller calls "freshman row" on the House floor.
"I think the leadership is tapping the freshman class to kind of move legislation now because it's a fresh look," Heller said. For example, Heller was chosen in May to deliver the weekly national radio address for the House Republican Conference.
A former secretary of state in Nevada, Heller acknowledged shortly after arriving in the House last year that he probably would eventually return to Nevada to run for governor.
But Heller now says his future plans have changed.
"(In Congress), you can truly make a difference in people's lives — in the economy, in the environment, in your district," Heller said.
Not that Heller is happy about being a minority member of a Democratic-controlled House. He claims there is an obvious influence on legislation by trial lawyers, environmentalists and labor unions.
In a swipe at House Speaker Nancy Pelosi, D-Calif., he has referred to skyrocketing gasoline prices as the "Pelosi Premium."
And although he is more willing to remain in the House, Heller is not prepared for an extended haul in the minority.
"I do believe we will be back in the majority within 10 years," he said.
But Heller does not dismiss the notion he may no longer be in the House when that happens.
In 2006, he won election to the House after prevailing in a tough Republican primary against Assemblywoman Sharron Angle by only 421 votes.
Heller went on to defeat Democrat Jill Derby, who is running against him again this year, by 5 percent of the vote.
"The upside is that I don't have a rough and tumble primary (this year), but I don't think that makes the general (election in November) any easier," Heller said.
Contact Stephens Washington Bureau reporter Tony Batt at tbatt@stephensmedia.com or 202-783-1760.