Hillary Clinton to stump in Henderson for Obama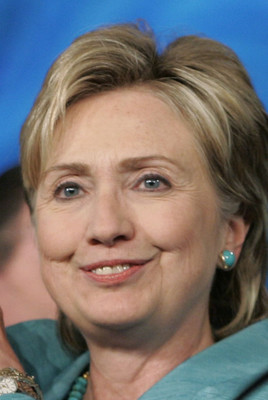 U.S. Sen. Hillary Clinton will be in Henderson on Friday to campaign for the Democrats' presumptive presidential nominee, Barack Obama.
The event at Green Valley High School is free and open to the public, but tickets are required to attend.
Doors open at 11 a.m. for the campaign stop, which will be Clinton's first solo public appearance on Obama's behalf. The program is scheduled to start at 12:15 p.m.
Tickets will be available today and Thursday from 9 a.m. to 9 p.m. at the Obama campaign's headquarters, located at 3376 S. Eastern Ave., Suite 115.
Other ticket locations and more information can be found at http://my.barackobama.com/page/content/lasvegashrc.