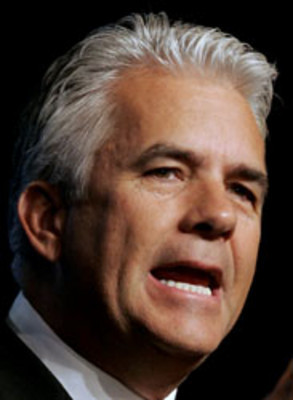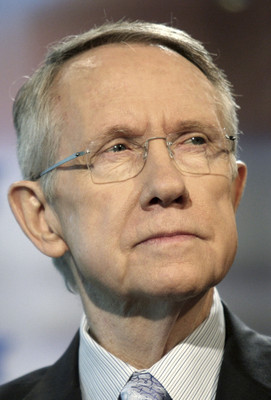 WASHINGTON — Faced with a White House veto threat, Congress this week is restoring a part of Yucca Mountain funding that had been cut from a major defense bill.
A bill that passed the House on Tuesday authorizes $223 million as the Defense Department's share of the Nevada nuclear waste project in the coming year. The bill faces a final vote in the Senate.
An earlier version had authorized $197.4 million in defense spending for Yucca Mountain, which was $50 million less than the Pentagon had wanted. The final bill splits the difference, putting back $25 million.
The nuclear waste provision is a small part of the $612 billion defense authorization bill that contains pay raises for troops, policy directions for the Department of Defense and funding levels for hundreds of Pentagon programs and weapons systems.
Aides on the House Armed Services Committee confirmed that several changes were made in recent days in the wake of the veto threat that was issued earlier this month.
The Yucca Mountain budget cut was among 30 or so objections that White House officials had lodged.
With the changes that were made, "we do not anticipate there being a (White House) concern with this bill," said Loren Dealy, Armed Services Committee press secretary.
The Department of Energy manages the Yucca Mountain program, but the Pentagon pays for a part of it because the planned repository about 100 miles northwest of Las Vegas would store radioactive spent fuel from defense programs.
The budget reduction was engineered by Nevada Sens. Harry Reid and John Ensign. The state's delegation annually pushes for cuts in Yucca Mountain-related bills to derail the proposed repository.
Even after some funding authorization was restored, the final bill still is less than what the Pentagon requested for Yucca Mountain, a Reid spokesman said. "It's a $25 million cut, and we are happy with it," spokesman Jon Summers said.
The defense bill was not viewed as make-or-break for the Yucca project. Lawmakers have not finished other bills that allocate spending and that would have a larger effect on the project.
All told the Bush administration had asked Congress to allocate $494.7 million for Yucca Mountain in fiscal 2009.
REID, ENSIGN OPPOSE WASTE SHIPPING PLANS
WASHINGTON — The setting was new, but the arguments were familiar at a Senate hearing Wednesday on nuclear waste shipments to a planned high-level nuclear waste site in Nevada.
Nevada Sens. Harry Reid and John Ensign took the opportunity to renew their campaign against the proposed Yucca Mountain repository.
Reid, D-Nev., testified the Department of Energy's nuclear waste shipping plans "are grossly incomplete" even as the DOE has applied for a repository construction license.
The department has not yet finalized shipping routes, and its draft transportation plan "is barely a crude sketch," he said.
Ward Sproat, director of the Office of Civilian Radioactive Waste Management, said shipments still are years away, and the DOE "has committed to meet or exceed" federal safety rules.
If the repository is built 100 miles northwest of Las Vegas, the first shipments would not be made until 2020 under the DOE's best-case scenario, he said.
The discussion played out before the Senate Commerce, Science and Transportation Committee at its first hearing in years on nuclear waste shipping. The panel has jurisdiction over railroads.
Sproat and other federal officials said movement of nuclear materials around the country has a decades-long safety record.
"Spent nuclear fuel can be safely and securely transported, including from its current location at operating and decommissioned nuclear power plants, to a permanent geological repository," said Michael Weber, a safety and safeguards director at the Nuclear Regulatory Commission.
A 2006 study by the National Research Council concluded there were no technical barriers to safe shipments of nuclear fuel.
But study director Kevin Crowley said it also concluded the number of rail shipments to Yucca Mountain would be 18 times the number made between 1964 and 2004, and the council offered recommendations for the DOE to improve its program.
James David Ballard, a California State University, Northridge, associate professor who has consulted for Nevada, said nuclear waste shipments are "a target-rich environment" for terrorists.
Sproat said all shipments would be accompanied by armed escorts and tracked by satellite.
Ensign, R-Nev., said the safest nuclear waste shipments would be the ones that are never made.
He and Reid have promoted the idea for the government to keep nuclear waste stored at power plants, in steel-and-concrete dry cask silos.
"We need to look at whether we need to transport at all at this point," Ensign said.
STEVE TETREAULT/STEPHENS WASHINGTON BUREAU