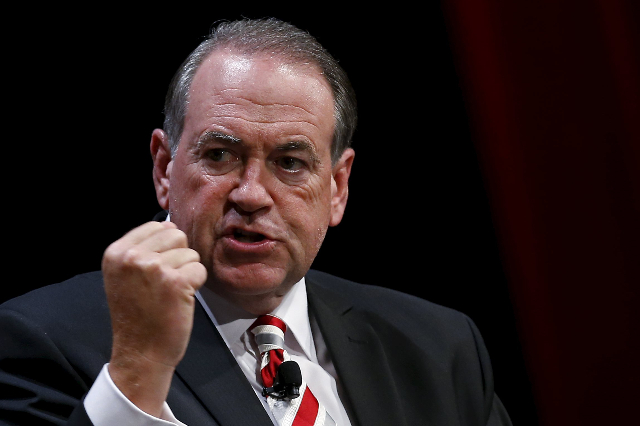 Republican presidential candidate Mike Huckabee will be in Las Vegas on Thursday for a campaign event.
The former Arkansas governor will be at Bootlegger Italian Bistro, 7700 Las Vegas Blvd. South, from 6:30 p.m. to 8 p.m. He'll be arriving after an appearance in San Diego.
Huckabee, 59, also mounted a campaign for president in 2008, when the Republican nomination went to U.S. Sen. John McCain, R-Ariz.
To RSVP for the event, visit http://mikehuckabee.com/lasvegas.