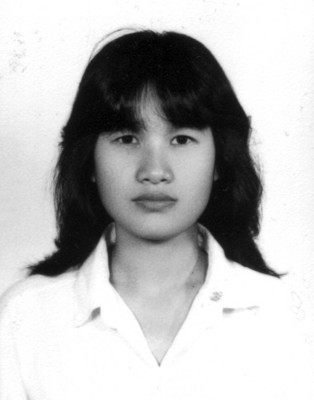 A panicked husband called 911 in 2006 to report that his wife had drowned in a bathtub.
The husband, Michael Jones, now 62, told authorities that he found his wife naked and facedown in a filled tub. He tried to perform CPR on his wife, Kumwan Jones, but wasn't able to revive her.
He maintained that his wife died accidentally after she slipped in the tub and drowned. Authorities alleged that he killed her, in part to collect a half-million dollars in insurance money.
On Monday, District Judge Jennifer Togliatti sentenced him to spend three to 10 years behind bars in the slaying. He had entered an Alford plea to voluntary manslaughter, which means he did not admit guilt but conceded there was enough evidence to convict him.
During the sentencing, questions remained about how Kumwan Jones died on Sept. 26, 2006.
"Are you really just an innocent man with a lot of inferences that happen to point against you? Quite frankly, I don't know," Togliatti said.
Prosecutors wanted Jones sentenced to four to 10 years in prison. His public defenders asked for probation.
"If you didn't commit this crime, I guess you're just going to have to suffer through the outcome and move on with your life," Togliatti told him. "If you did, you didn't get away with it."
Relatives described Kumwan Jones, 39, as a doting, loving wife. Originally from Thailand, she moved to America about 16 years ago to marry Jones, who was about 20 years her senior.
Kumwan Jones, who worked as a gaming supervisor at the El Cortez, was the breadwinner for the family, relatives said.
"He did it for sure," said Thim Tsuruda, 57, the victim's sister-in-law.
When she was found dead at their home near Lamb Boulevard and Sahara Avenue, Kumwan Jones was bruised on her head, arms and thigh. She had a major wound to the back of her head.
One of her fingernails was found at the bottom of the tub. To authorities, this indicated a struggle. The Clark County coroner's office ruled that Kumwan Jones drowned. Her death, it stated, was a homicide.
Chief Deputy District Attorney David Stanton told the judge there was another huge inconsistency: Jones claimed to have given his wife CPR in the bathroom, but there was no blood on the floor. If he had given her CPR, the floor probably would have been covered in her blood.
Stanton also said authorities searched Jones' computer and found a link to a Thai dating Web site. Jones also exchanged e-mails with a young relative of the victim asking her to take a trip with him.
But Deputy Public Defender Ed Kane maintained that Jones was innocent. An independent forensic pathologist hired by Jones' defense determined that Kumwan Jones' death was accidental.
The examiner, Dr. Lee Bockhacker, wrote in a report that she died from drowning because of a pre-existing heart condition.
He also stated that the bruising on her body was from falling in the tub.
Bockhacker formerly worked as the deputy medical examiner for Los Angeles County.
During the hearing, Jones apologized to the victim's family and maintained that he loved his wife.
"I miss her very much," he said.
Contact reporter David Kihara at dkihara@reviewjournal.com or 702-380-1039.