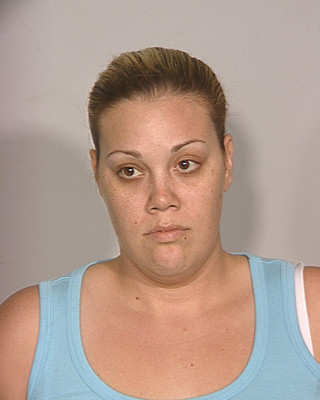 11-MONTH-OLD BOY DIED
Woman charged with murder by child abuse
Las Vegas police announced Friday that a 28-year-old woman was charged in December with the murder of an 11-month-old boy she was watching.
Sarah Ann Oshiro has been charged with murder by child abuse in the Dec. 23 death in a northwest valley home.
Police were called to the home, at the 8200 block Cimarron Ridge Drive, near Vegas and Durango drives, about 7 p.m. The boy was taken to the hospital with severe injuries that were suffered while in Oshiro's care, according to police.
She was arrested and charged with child abuse with substantial bodily harm. After the boy died on Dec. 26, the charge was changed to murder, according to police.
DIVORCE PAPERS MAY BE SPARK
Man shoots wife, kills in-law, self, police say
Recently-served divorce papers may have sparked a Las Vegas man to shoot his wife and kill his father-in-law before fatally shooting himself Thursday in a home in the 4700 block of Del Sueno Drive in Las Vegas, Las Vegas police said.
According to police, Ricky Shadoan, 42, confronted his wife at the home about 8:30 p.m. Thursday and shot her in the chest. She fled to the rear of the house, where her father shielded her.
Shadaon shot the man in the chest. He died at the scene.
Shadaon then shot and killed himself.
The woman, who was not identified by police, was taken to Sunrise Hospital and Medical Center for her injuries.