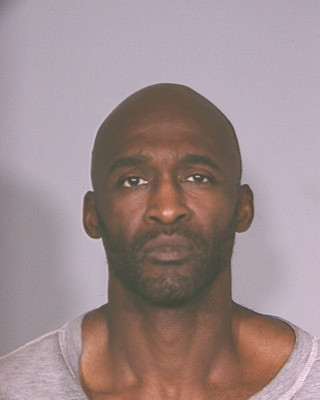 multiple wounds
Man is shot, killed near Flamingo Road
A man was shot and killed Saturday afternoon near Flamingo and Paradise roads.
Las Vegas police said they received a call of shots fired about 3:30 p.m. on Palos Verdes Street near Flamingo. When police arrived, they found a man in his 40s or 50s with multiple gunshot wounds, police said.
The man was taken to Sunrise Hospital and Medical Center, where he was pronounced dead. The identity of the man was not available.
Anybody with information is encouraged to call Crime Stoppers at 385-5555.
IN CRITICAL CONDITION
Toddler hospitalized in pool incident
A 2-year-old boy was in critical condition after nearly drowning in the backyard pool of a south Las Vegas home Saturday afternoon.
Las Vegas police responded to a call about 4:45 p.m. at 7650 Descanso Lane, near Warm Springs Road and Spencer Street, that the boy had fallen into the pool and wasn't breathing.
The child was taken to St. Rose Dominican Hospital, Siena campus in critical condition, police said.
Police said the boy, who wasn't identified, was taking a nap when he woke up and wandered into the backyard and fell into the pool.
REGISTRATION REQUIRED
Rules imposed on Reno homeless camp
Nearly 100 homeless people who live in a "tent city" in downtown Reno now must register with the city and prove they are looking for housing and services, city officials said.
Those who fail to comply with the new rules will lose the right to stay at the encampment, city spokesman Kevin Knutson said.
The city set the rules in an effort to connect individuals with services, he said. Campers must re-register every seven days, and stays will be limited to 30 days.
Officials blame overflow conditions at local shelters and a tight economy for the camp's emergence in recent months. The camp has been allowed by the city because of its proximity to food services and a men's shelter.
FAILED TO REGISTER
52-year-old arrested on sex offender charge
Las Vegas police arrested a man on a sex offender charge after the man's dogs attacked a salesman north of downtown on Friday.
Larry James Washington, 52, a convicted sex offender, was arrested for failing to register with authorities.
Earlier in the morning, the salesman suffered moderate to severe injuries after Washington's dogs attacked him near D Street and Freeman Avenue, near Owens Avenue, police said.
The dogs were seized by Las Vegas Animal Control.
LAKE TAHOE INCIDENT
Body of second missing hiker found
Searchers on Saturday found the body of a 78-year-old hiker who had been missing since Thursday in the Sierra Nevada.
Jerome Smith was found by a search team near the shore of Eagle Lake, located about a mile from the campsite where he and his companion had spent the week, said Lt. Les Lovell of the El Dorado County Sheriff's Department.
"It looks like he fell trying to get some help for his friend," Lovell said.
Smith's hiking companion, 70-year-old Thomas Hylton, was found dead of natural causes Friday at the campsite.