In hindsight, Berkley says she should have disclosed
September 14, 2011 - 5:48 pm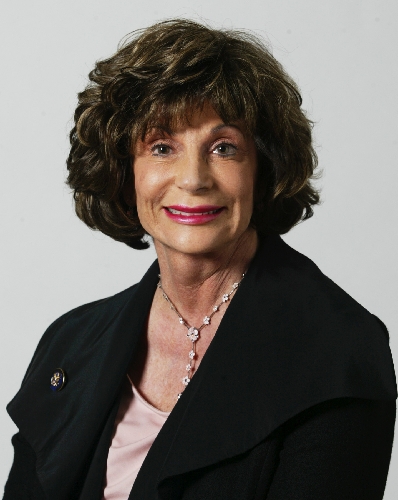 WASHINGTON — Rep. Shelley Berkley said Wednesday she should have more fully disclosed that her husband's medical practice held a contract for kidney services at University Medical Center when she used her influence with federal authorities to help rescue the threatened program.
Berkley, D-Nev., said she thought it was well-known that Dr. Larry Lehrner was involved with the Clark County public hospital, but she now would take further actions to publicize the connection.
Berkley said she saw at the time there could be a perceived conflict of interest but decided to act anyway. She insisted her actions on behalf of the kidney transplant program were motivated by its patients and not her husband's business.
"This was a tough decision for me, whether or not I would weigh in," Berkley said. "I recognized that it may not look great, but I would not have been able to live with myself" by not acting.
"What would I do differently? I thought everybody knew that Dr. Larry was a doctor. I have not exactly been shy about that," said Berkley, referring to her husband by his nickname. "I would make sure it was crystal clear, and I would make sure I would work doubly hard to ensure that everybody I was talking to knew the situation. I thought they did."
Berkley's remarks in a brief interview were her first comments after the publication of a story in the New York Times last week that reported actions she took as a House member aligned with the business interests of Lehrner, who runs a chain of dialysis clinics and kidney care centers in Nevada.
The seven-term lawmaker, who is running for the U.S. Senate, has received more than $140,000 in campaign donations from kidney doctors, companies and lobbyists, the newspaper reported. At least $7,000 came from a political action committee representing renal physicians that her husband helped organize.
Berkley has co-sponsored at least five bills to expand federal assistance for kidney care and signed letters in 2008 and this year against cuts in Medicare reimbursements for dialysis providers, a cause sought by the doctors.
Berkley said she has co-sponsored more than 95 bills related to medical issues. She said she lobbied against changing reimbursements because it would have increased patient co-pays.
Berkley maintained Wednesday that patients "are always what is paramount in my mind." She said there have been instances where her health care advocacy has not been in sync with her husband. She said the federal veterans hospital she has championed and that is set to open within a year "will more than likely take business away from my husband" and that was "never relevant" to her work on the issue.
UMC officials sought help from Berkley and from then-Rep. Jon Porter, R-Nev., when its kidney transplant center — the only one in the state — was threatened with decertification in 2008. Lehrner's practice, Kidney Specialists of Southern Nevada, served as medical director of the kidney care unit.
Berkley, Porter and then-Rep. Dean Heller, R-Nev., signed a letter to the Centers for Medicare and Medicaid Services in support of the hospital's appeal. Berkley and Porter met further with federal officials to help broker an agreement that salvaged the hospital's certification.
"I recognized no matter what I chose to do, somebody would have thought it was not the right thing," Berkley said . "I recognize that it may not look great, but I recognized that the kidney transplant center was worth fighting for."
Kidney Specialists of Southern Nevada was the sole bidder when the UMC contract came up for renewal last year. Its current contract is worth $738,000.
Berkley said she would continue to accept campaign donations from doctors groups, including nephrologists like her husband, saying contributions "have absolutely no bearing on my votes or my actions in any way or sense."
No organization or individual has publicly requested that the House Ethics Committee investigate allegations of conflict on Berkley. She said she has not been contacted by the panel.
Berkley stopped short of saying she would welcome scrutiny by the Ethics Committee to clear the matter. "That's up to Ethics (Committee)," she said. "My life is pretty much an open book. That is not a decision I would make."
Contact Stephens Washington Bureau Chief Steve Tetreault at stetreault@stephensmedia.com or 202-783-1760.