Intersection closed by crash in southeast Las Vegas reopens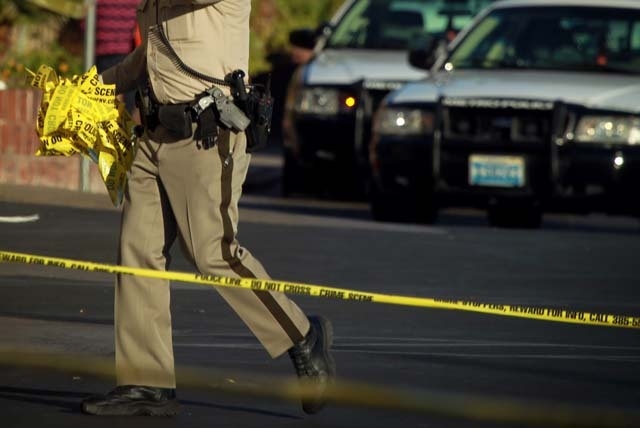 A car crash early Wednesday morning closed an intersection in the southeast part of the Las Vegas Valley.
Las Vegas police responded to an accident at Eastern Avenue and Wigwam Parkway just before 3:30 a.m.
Two cars were involved, and the only people in the vehicles were the drivers. Police said a 2013 Mazda 3, driven by Jennifer Hemphill, veered out of its lane and hit a 2005 Pontiac Grand Prix driven by Kiron Williams. The drivers, both 27, were taken to Sunrise hospital with life-threatening injuries.
Detectives from the police department's fatal unit were on the scene.
One of the drivers might have been impaired, police spokeswoman Laura Meltzer said.
The intersection was closed until about 10:30 a.m.
Contact reporter Annalise Porter at aporter@reviewjournal.com.