JACKSON'S BODYGUARD TAKES THE STAND
September 28, 2011 - 1:25 pm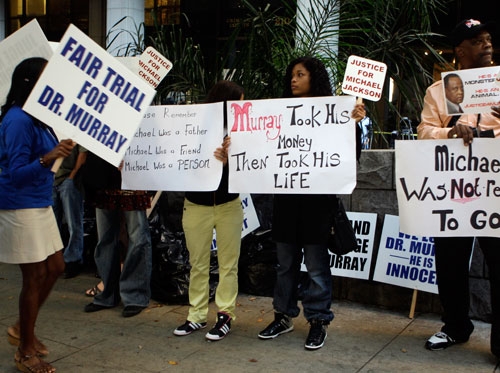 LOS ANGELES (AP) — A bodyguard who was the first person to reach Michael Jackson's bedroom after his doctor urgently called for help is testifying at the doctor's trial.
Alberto Alvarez was expected to testify Thursday about Dr. Conrad Murray's actions, including his claim that the physician told him to stash vials of medicine before calling 911.
Murray has pleaded not guilty to involuntary manslaughter in connection with Jackson's death.
Prosecutors have been calling witnesses who were with Jackson and Murray the day the singer died on June 25, 2009.
Another bodyguard told jurors on Wednesday that Jackson appeared to be dead by the time he arrived.