Jeffs case depositions ordered
October 29, 2008 - 9:00 pm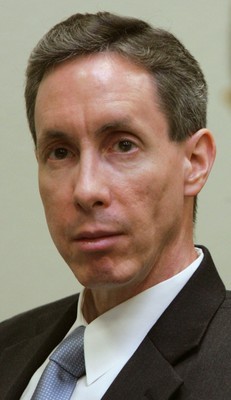 KINGMAN, Ariz. — An Arizona Judge ordered three Texas lawmen Tuesday to submit to depositions to be conducted by defense lawyers representing polygamous sect leader Warren Jeffs in Arizona. The leader of the Fundamentalist Church of Jesus Christ of Latter Day Saints, or FLDS, awaits trial in Kingman for allegedly arranging the marriages of underage Colorado City girls to their male adult relatives.
The FLDS also owns the Yearning For Zion ranch in El Dorado, Texas, where more than 400 children were rounded up and taken away from their parents during controversial raids conducted in April. Jeffs' Arizona lawyers want to preclude use of any evidence gathered in Texas from legal proceedings in Kingman.
Attorney Michael Piccarreta asked Mohave County Superior Court Judge Steve Conn to order the depositions, complaining defense efforts to interview Texas authorities have not met with success and "these witnesses have not cooperated in granting a personal interview as of yet." Piccarreta said Arizona prosecutors have reviewed evidence seized in Texas and interviewed the law enforcement authorities and that the defense is entitled to the same privilege.
"There's no downside," Piccarreta argued Tuesday. "The only downside is that the truth might filter through and we might discover exculpatory evidence and things they don't want us to know about."
Conn granted the motion.
"The Court is convinced that the persons sought to be deposed may have testimony necessary to adequately prepare a defense or investigate the crimes charges in these cases and that they at least up until now have not cooperated in granting a personal interview," Conn wrote in the minute order he issued.