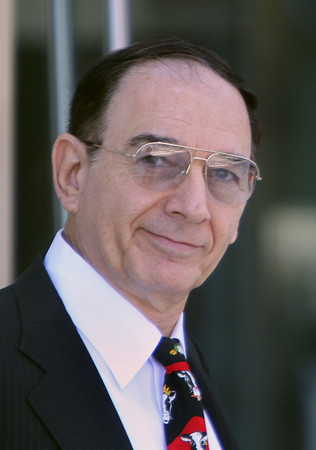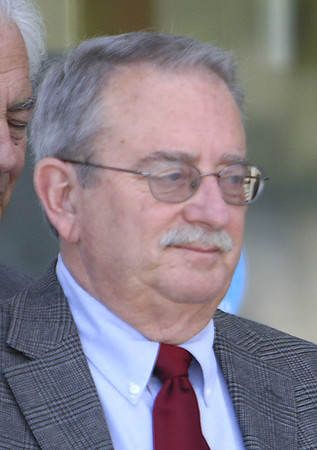 Personal injury attorney Noel Gage and medical consultant Howard Awand are back together again, at least as co-defendants in a federal fraud case.
Senior U.S. District Judge Justin Quackenbush, who previously ruled that the two men would stand trial separately, agreed on Wednesday to consolidate their cases.
Los Angeles attorney Harland Braun, who represents Awand, said he wants his client to be tried with a third defendant, spine surgeon Mark Kabins, "because we would want his testimony." Braun said he assumes Kabins will testify at his own trial.
Quackenbush told Braun to take that issue up with U.S. District Judge Robert Jones, who has been assigned to the surgeon's case. Jones has scheduled a hearing for Monday on the government's motion to consolidate all three cases.
Prosecutors filed a document Tuesday in which they asked the two judges to "confer with each other for purposes of deciding the motion to consolidate."
Gage and Awand were indicted together in May 2007, and Quackenbush later separated their cases over an objection from the government.
Prosecutors have accused the pair of conspiring to cheat injured clients by inflating medical costs, protecting doctors from malpractice lawsuits and sharing kickbacks from legal settlements.
Gage went to trial first, and his case resulted in a mistrial in March 2008 after jurors failed to reach a unanimous verdict.
Quackenbush later dismissed the charges against both Gage and Awand after prosecutors refused to grant limited immunity to Kabins, described at the time as a target of the fraud investigation.
Kabins was indicted in March on conspiracy and fraud charges, and the 9th U.S. Circuit Court of Appeals later reinstated the charges against Gage and Awand.
Quackenbush agreed to rejoin the Gage and Awand cases after prosecutors said they would dismiss 14 of the counts against Awand. The judge previously had acquitted Gage of most of those counts.
Before prosecutors agreed to dismiss the additional counts Awand faced, Gage's lawyers had objected to consolidation.
"The government's approach would mean that Mr. Gage would, in essence, be retried by a new jury for conduct he was acquitted of during the first trial — such an approach is inconsistent with the Fifth Amendment's double jeopardy clause that protects a defendant from being tried twice for the same offense," they wrote.
The dismissal of the additional counts against Awand means the trial will focus solely on the case of Melodie Simon, who became paralyzed after Kabins and his partner, John Thalgott, operated on her in 2000. Simon later hired Gage to help her pursue malpractice claims.
Quackenbush said he would aim for a trial date in late January or February.
Jones previously had scheduled a Nov. 3 trial date for Kabins, but the surgeon's lawyer and prosecutors have asked to delay the trial until February.
Contact reporter Carri Geer Thevenot at cgeer@reviewjournal.com or 702-384-8710.