Juror sent flirtatious messages
November 14, 2008 - 10:00 pm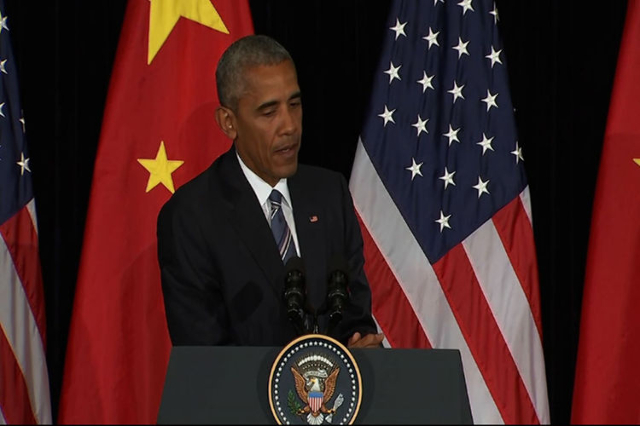 A juror in a recent Las Vegas murder case sent one defendant sexually explicit letters and visited him at the county jail.
As the juror sees it, she did nothing wrong. But the defendant's attorney says he now has possible grounds for a mistrial.
The juror, 21-year-old Marnie Ramirez, sent the flirtatious letters to Ricky Vazquez, convicted in October of second-degree murder for a 2006 slaying.
Ramirez, married and a mother, said she was the hold-out on the jury who wanted to convict Vazquez of voluntary manslaughter, a lesser charge.
In the letters, Ramirez writes that she's a sex addict and wants to touch him "and see where it all leads to."
"When I feel the need for sex I just get it and I always get what I want," she wrote. "I'll give you a 'hint' if you really want to get me, smile and I'm all yours!"
Vazquez's attorney, Keith Brower, has asked District Judge Valerie Adair to give his client a new trial. Without naming Ramirez, Brower in his motion stated a juror visited Vazquez at the jail after the trial. She told Vazquez she had conducted independent research on him, which Brower said could be grounds for a mistrial.
Adair is scheduled to hold a hearing on Nov. 18 to address the issue of a new trial.
Ramirez said she didn't research or contact Vazquez during the trial. She said she wanted to contact Vazquez afterward because she felt guilty about delivering a second-degree murder verdict.
"It (the trial) did get to me emotionally," she said by telephone Thursday.
She admitted flirting with Vazquez in the letters, but said she would never have a physical relationship with him.
"It just makes me feel sad," she said. "He probably doesn't have anyone to talk to."
Vazquez, 27, and co-defendant Lee Vincent, 24, were tried for the murder of Richard Morris during a weeklong trial that ended on Oct. 24. Morris was found shot to death on Sept. 10, 2006, near Alta Drive and Rainbow Boulevard. He was killed in a robbery.
Vincent was convicted of first-degree murder for the slaying.
Ramirez said she believed, while deliberating, that Vazquez should have been convicted of voluntary manslaughter in part because there wasn't evidence showing he knew about the robbery beforehand.
She now says the second-degree murder conviction was "the right decision."
District Attorney David Roger said Ramirez's actions aren't grounds for a new trial.
"Where's the prejudice? He got the benefit of one juror advocating on his behalf," he said.
A juror contacting a criminal defendant during a trial could be grounds for a mistrial. But it's not necessarily improper for a juror to contact a defendant once the jury is finished with the case, said Robert Fellmeth, a law professor at the University of San Diego's School of Law and a former deputy district attorney and federal prosecutor.
Fellmeth said it's unusual — but not unheard of — for jurors to fall for criminal defendants.
"There are a certain number of women who are enamored by the drama and emotion and tragedy of major felons," he said.
Ramirez, however, said she isn't in love with Vazquez and only wanted to be friends with him. She visited him twice in jail and wrote at least four letters to him. The first letter is dated Oct. 24, the day Vazquez was convicted. He has not been sentenced.
Ramirez, originally from California, said she'd never served on a jury before. She works as a bank teller and also attends classes at the College of Southern Nevada.
Her letters are intimate. In them, she writes that she can't wait to see Vazquez at the jail and warns him not to write anything sexual because she doesn't want her husband to find out. She writes that she'll send him photos to help his "imagination" and wants to show him that she's a "freak" when she sees him.
She begins to worry when jail authorities confiscate her letters from his cell. But she writes that she wants to keep seeing him.
"I don't see why I would be in trouble," she writes. "We've done nothing wrong."
Contact reporter David Kihara at dkihara@reviewjournal.com or 702-380-1039.
JUROR CONTACTS DEFENDANT I'm pretty straightforward so when I feel the need for sex I just get it and I always get what I want! Ricky, I don't think you'll have to work hard to get me to fall, I fall for guys quite easily which I totally hate! I'm just weak like that and I'll give you a 'hint' if you really want to get me, smile and I'm all yours! Excerpt from a letter sent by juror Marnie Ramirez to Ricky Vazquez.