Jury selection under way in child-sex trial
February 18, 2009 - 10:00 pm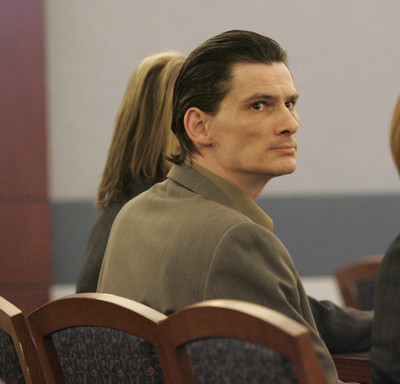 After months of delays, the trial for the man accused of videotaping himself sexually assaulting a 3-year-old began Tuesday with a simple question: Can you remain impartial after watching a video of a man having sex with a little girl?
That question was posed to potential jurors on the opening day of Chester Stiles' trial in District Court. Stiles, 38, is accused of sexually assaulting a 3-year-old girl and molesting a 6-year-old girl several years ago.
A videotape that surfaced in Pahrump in 2007 shows Stiles sexually assaulting the 3-year-old girl, authorities alleged.
The girl, now about 7, is safe and has no memory of the abuse, authorities said.
The videotape is among the evidence prosecutors are expected to show during trial.
When asked by Chief Deputy District Attorney James Sweetin whether they could watch the video and still evaluate the other evidence in the case, several potential jurors, identified only by their juror numbers, said they could.
"Everyone deserves a fair trial," potential juror 281 said.
There were a handful of potential jurors who were eliminated from the pool, mostly for unrelated reasons.
One had a prior job responsibility. Another had a medical issue. Another works as a corrections officer at the county jail where Stiles is housed.
The trial, before District Judge Jennifer Togliatti, is expected to last more than a week.
Stiles drew national attention after the videotape surfaced in September 2007. The discovery of the tape led to a nationwide manhunt for Stiles, who was described as a "survivalist-type" who had Navy SEAL training.
He formerly worked as an animal trainer for Siegfried & Roy.
Stiles, who is 6 feet 2 inches and about 175 pounds, was taken into custody without a fight at the corner of Green Valley Parkway and Sunset Road during a routine traffic stop.
Stiles appeared in court Tuesday wearing a dark suit. He sat silently between the two deputy public defenders representing him.
His brown hair, once long, was cut short and showed flecks of gray.
The man who found the videotape in the desert, Darrin Tuck, said Tuesday through an attorney that he will not testify in the case though he was ordered to appear in court.
Tuck's attorney, Chris Rasmussen, said he contacted Sweetin on Tuesday morning to say that his client will invoke his Fifth Amendment right against self-incrimination.
"There's no benefit for him to testify," Rasmussen said.
Tuck, who claimed to have found the tape in the desert, turned it over to authorities six months after he found it.
He initially was charged with felony possession of child pornography but pleaded guilty to conspiracy to obstruct a public officer, a gross misdemeanor.
Contact reporter David Kihara at dkihara@reviewjournal.com or 702-380-1039.