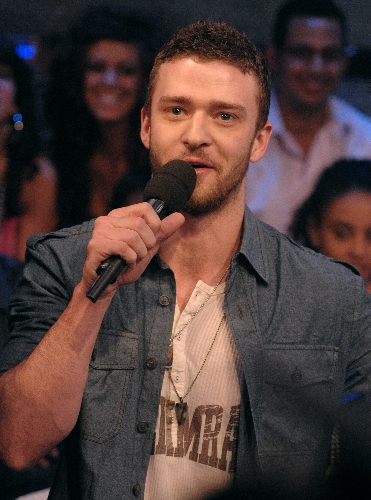 He may not be able to hit all the high notes any more, but he can really blacken the eyes of the low ones.
Chewing on his lower lip, grimacing like someone just socked him in the gut when he wasn't looking, Elton John sang as if his vocal chords were in need of punishment, employing a midregister howl suggestive of a hound dog with its hackles raised.
He stood atop his bright red piano triumphantly; he goaded on the crowd with the zeal of a human exclamation point; he played a 10-minute version of "Rocket Man" that soared like its namesake.
All told, the man was in invigorated form at the Planet Hollywood Theatre for the Performing Arts on Saturday, headlining a long night of short, pointed performances as part of Justin Timberlake's third annual benefit concert for Shriners Hospitals.
Per usual, the show was a high-watt hodgepodge of hit makers that could be broken down by era.
There was the future, at least in theory, in the form of teen popster Selena Gomez, who sang in a husky lilt while clad in a shiny dress that looked like it was fashioned from a disco ball, and hip-hop influenced hard rockers Freesol, who came with growling guitars and a guest appearance from Timberlake, who dropped sharp-tongued rhymes and even headbanged a bit.
And there was the past, exemplified by John and hip-hop duo Salt-N-Pepa, who were energized and infectious, with smiles as big as the beats that reverberated through the hall.
They're not as libidinous as they once were —- at least that goes for one half of the group.
When performing "What A Man," Salt (Cheryl Wray) brought her husband out onstage and serenaded him; Pepa (Sandra Denton) lured a big fella up from the crowd to bump and grind with.
When introducing "Let's Talk About Sex," Wray advocated abstinence, which was greeted with an incredulous "What?" from Denton.
But other than that, they still traded rhymes with a commanding, cocksure panache.
As for the present, cosmopolitan country trio Lady Antebellum beefed up their three-part harmonies with Timberlake's sizable backing band, who added some real torque to tunes like "I Run To You," a cover of Phil Collins' "In The Air Tonight" and the band's breakout smash "Need You Now."
Also very much of the moment is artist/producer T-Pain, who's accomplished at both penning ubiquitous radio staples — he's notched 40 Top 10 singles in the past five years, including 15 that have hit No. 1, as he reminded the crowd — and speaking in the third person.
He aired finger-snapping R&B with rap underpinnings — "Buy You A Drink" and "Bartender" — while dancing like an overexcited teenager at prom and was joined onstage by Timberlake for the remix version of "Can't Believe It."
Afterward, Timberlake seemed impressed with the guy's stamina.
"He has more energy than a 10-year-old," he noted.
Speaking of enthusiam, Christina Aguilera, who possesses a monster truck of a larynx, practically belted her tunes into the next zip code.
Her dancers did back flips, and so did her voice, shooting up and down, up and down, like a kid on a trampoline during crowd pleasers like "Beautiful" and "Fighter."
She was followed by Diddy and his latest group Dirty Money, which consists of a pair of femme fatale singers whose all-black wardrobe was nearly as dark as torch songs like "Last Night," where Diddy confessed that he wanted to "curl up like a child" in the face of a heavy heart.
But then it was on to a battery of hits — "Bad Boy For Life," "All About the Benjamins," "Mo Money Mo Problems" — where Diddy made up for his negligible rap skills with the charisma of a particularly impassioned preacher pounding his pulpit into kindling.
Finally, there was the man of the evening, Timberlake himself, who eschewed his customary show ending performance in favor of a brief acoustic set where he played spare, biting, emotionally charged versions of songs like "Cry Me A River" and "What Goes Around."
He also addressed his future in music in song at one point, which has seemingly taken a back seat to his career in film of late.
"Don't be pissed off I'm an actor, it's not over," he sang. "I'm coming back harder," he promised, getting in touch with his softer side first.
Contact reporter Jason Bracelin at jbracelin@reviewjournal.com or (702) 383-0476.
REVIEW
Who: Justin Timberlake and Friends Benefit for Shriners Hospitals
When: Saturday
Where: Planet Hollywood Theatre for the Performing Arts
Attendance: 6,700 (est.)
Grade: A-