Knowing Vegas: What's the most expensive hotel on the Strip?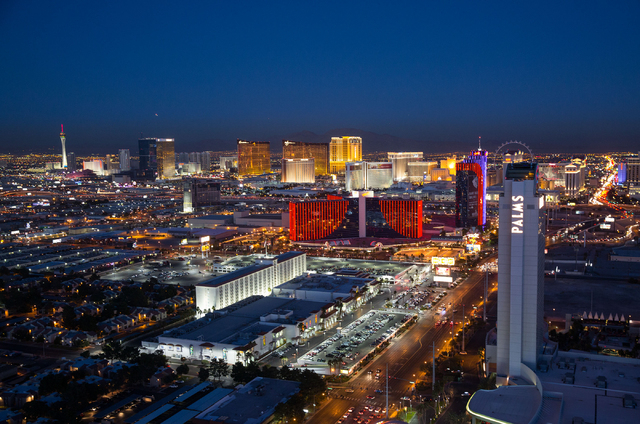 Las Vegas is full of mysteries, even if you've lived here your entire life. That said, we want to solve them, so we asked what questions about Las Vegas you've always wanted answered. We'll tackle them once a week in Knowing Vegas.
This week, it's all about the money. What was the most expensive Las Vegas hotel to build?
Until 2010, the title was held by Wynn Las Vegas, which cost $2.7 billion to build. (That would be $3.26 billion today).
Compare that to the Cosmopolitan, which overtook the Wynn in 2010 as the city's most expensive hotel. The Cosmo didn't just surpass the Wynn in dollars spent — it blew it out of the water.
It cost $3.9 billion to build the Cosmo ($4.16 billion adjusted for inflation). That makes the Cosmo the fourth-most-expensive hotel in the world, behind two in Singapore and one in United Arab Emirates.
The Cosmo has 2,995 rooms and 100,000 square feet of gaming space. The Wynn has 2,716 rooms and 111,000 square feet of gaming space, for comparison.
Here are the most expensive hotels in Las Vegas, with construction costs adjusted for inflation:
Cosmopolitan, $4.18 billion
Wynn Las Vegas, $3.26 billion
Bellagio Hotel, $2.3 billion
The Palazzo, $2.05 billion
MGM Grand, $1.62 billion
What have you always wanted to know about Las Vegas? Email your questions to Stephanie Grimes at sgrimes@reviewjournal.com. Find her on Twitter: @stephgrimes
The adjusted construction costs were calculated based on the Consumer Price Index published by the U.S. Bureau of Labor Statistics.
Related:
Knowing Vegas: What's with that weird house in the southwest valley?