Las Vegas entertainers fondly recalled
February 21, 2011 - 2:01 am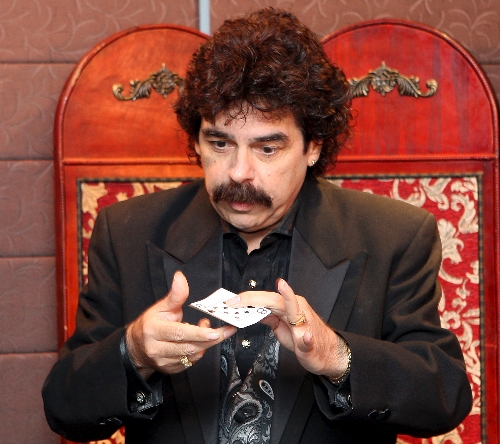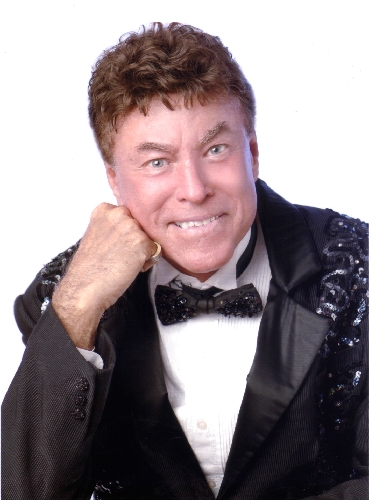 Friends paid tribute to popular Las Vegas entertainers Breck Wall and Steve Dacri during separate memorials on Sunday.
Wall, who died in November at age 75, was remembered at a gathering in the showroom at South Point. He was a co-producer and performer in "Bottoms Up," which was equal parts vaudeville and burlesque. It was a Las Vegas fixture for more than 40 years.
Dacri, 58, was a well-known illusionist and magician best known for his late-night talk show appearances and stints on "Candid Camera." He had lived and worked in Las Vegas for about eight years, most recently at the Las Vegas Hilton.
Dacri, who died Feb. 11 after a battle with colon cancer, was memorialized at Davis Funeral Home and Memorial Park.
The roster of speakers at Wall's tribute ranged from Las Vegas Mayor Oscar Goodman to drag legend Kenny Kerr, Wall's biographer (who read a poem) and a Texas high school classmate who shared some jaw-dropping news: that Wall, whose real name was Billy Ray Wilson, was a preacher in his early 20s.
Goodman recalled a Wall ritual. He would call the mayor to wish him a happy birthday or holiday greetings and finish with "the filthiest jokes." The mayor added, "Vegas has never been the same since 'Bottom Ups' started slowing down."
Dacri was remembered as a master of close-up magic featuring sponge bunnies that "grew" in his victim's hand, his love of The Beatles and a gregarious bear hug.
Among the more than a dozen speakers were former TV personality Robin Leach, Cher impersonator Heidi Thompson and Elvis impersonator Steve Connolly, who grew up in Dacri's hometown of Worchester, Mass., and thanked the magician for "inspiring me."
Two members of local Beatles tribute group The Fab played " While My Guitar Gently Weeps," Dacri's favorite Beatles song. Dacri would sit in as a drummer with the group on occasion.
Wall was equally famous for his friendship with Jack Ruby, the Dallas strip club operator who gunned down Lee Harvey Oswald two days after he was arrested for the assassination of President John F. Kennedy in 1963. Wall had produced shows in Ruby's club and corresponded with Ruby by mail after the assassination.
In 1964, Wall was called to testify before the Warren Commission. Wall's testimony was taken in Las Vegas at the U.S. Post Office Building, now the site of the so-called Mob Museum.
SHEAR DELIGHT
Bret Ambrose, a Colorado State University student, fired off a snarky tweet after UNLV struggled to beat Air Force 49-42 in a snorefest on Wednesday: "I've seen more 'scoring' at a Star Trek convention."
The Rebels got the last chirp, however. After scoring just 22 first-half points for the second game in a row, they got their act together to outrun the Rams 68-61 Saturday in Fort Collins.
THE SCENE AND HEARD
We celebrated our second anniversary on Twitter on Sunday with a grateful tip of our hat to our nearly 8,000 followers. Because of you @Norm_Clarke ranks No. 3 in the most influential in the Las Vegas category of Wefollow.com, a tracking service. And sixth in celebrity news. And thank you, Twitter, for the best-ever invention for breaking news.
SIGHTINGS
Music and TV pioneer Dick Clark, still a force at 81, taking in the Matt Goss show at Caesars Palace on Friday night.
THE PUNCH LINE
"Happy birthday to Yoko Ono. … She celebrated by breaking up the Jonas Brothers." — David Letterman
Norm Clarke can be reached at 702-383-0244 or norm@reviewjournal.com. Find additional sightings and more online at www.normclarke.com.