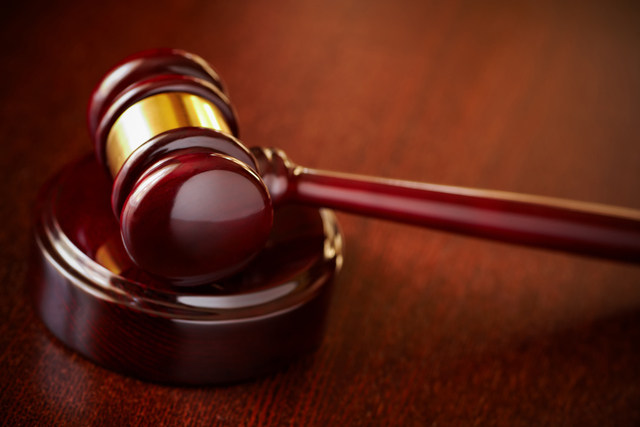 Name the big-ticket item — car, truck, boat, recreational vehicle — and this group of international thieves pretended to sell it over some of the internet's most popular websites.
Eduard Petroiu, 31, the Las Vegas leader of the Eastern European organized crime ring, was sentenced to 87 months in federal prison Monday for his role in the sophisticated scheme, which defrauded people across the United States out of $3 million between 2008 and 2011.
The Romanian-born Petroiu, who is in federal custody, also was ordered to pay $1.3 million in restitution.
Petroiu coordinated the scheme from Las Vegas by recruiting associates to help him lure people answering phony Internet and newspaper ads for merchandise into wiring them money. The customers never got the goods and the crooks kept the cash, according to court documents in the case.
"What a sad state of affairs for him to come from Romania, take out citizenship and then seek to defraud numerous people," Senior U.S. District Judge Lloyd George said in handing down Petroiu's sentence.
George said Petroiu, the son of a local taxicab driver, also may face deportation after Assistant U. S. Attorney Timothy Vasquez suggested there were questions about whether the defendant was an American citizen.
The Las Vegas cell led by Petroiu was one of several across the country in the crime group that sent money earned in the scheme back to leaders in several Eastern European countries, including Romania, Bulgaria and Russia, according to federal authorities.
Hundreds of people who thought they were buying items offered on such widely known websites as eBay, Craigslist and AutoTrader were victimized in the elaborate conspiracy.
Petroiu and his band of 16 associates, all from the Las Vegas area, were charged in an October 2012 superseding indictment with wire fraud, conspiracy to commit wire fraud and conspiracy to commit money laundering. Most have pleaded guilty, and others are being sentenced later this week.
The leaders of the group in Eastern Europe have not been not identified or charged.
The case, investigated by a joint Eastern European organized crime task force led by the FBI, is another example of high-tech criminal syndicates eyeing Las Vegas.
Federal authorities have also obtained indictments here against 55 members of the cyber crime syndicate, Carder.su, which found Las Vegas an ideal place to operate.
The Russian-led group hosted exclusive websites, where its international members could buy and sell stolen identity information and phony credit cards and driver's licenses and learn how to carry out an array of lucrative schemes.
According to the indictment of Petroiu and company, the conspirators listed their phony merchandise on eBay, Craigslist and AutoTrader at "attractive prices" under the claim the sellers were either unemployed, going to be deployed by the military or had suffered a death in the family.
The buyers were told their money would be held securely in an escrow account until the transaction was completed.
Buyers were provided links to sham websites purporting to be affiliated with eBay and the other online marketplaces, the indictment alleges. Schemers posing as escrow agents of the websites promised to hold the funds until the buyers received and inspected the merchandise.
But the schemers kept the money and never delivered the goods. The money was distributed among the conspirators in the United States and Eastern Europe.
The cases of numerous victims were cited in court documents, but the victims were not identified.
One victim who answered an ad for a recreational vehicle on Craigslist lost $14,300 to the scheme. Another victim lost $5,400 for a Sweetwater pontoon boat that didn't exist. Still another victim shelled out $4,900 for a John Deere tractor that wasn't received.
Ads placed online and in newspapers across the country lured many more people into spending hundreds of thousands of dollars buying cars, motorcycles, trucks and even jet skis that didn't exist.
According to the indictment, the conspirators posing as escrow agents could only repeat the scam a few times before being detected by Western Union, MoneyGram and other financial wire services, so the leaders of the crime ring constantly had to recruit new members.
In his 19-page plea agreement, Petroiu admitted recruiting others to the scheme between 2009 and 2011.
He also admitted that he and his crew received more than $1.3 million from roughly 300 victims during that time.
Petroiu could have received up to 151 months in prison, but because he admitted his guilt and struck an agreement with prosecutors as part of a group deal, prosecutors recommended a lighter sentence.