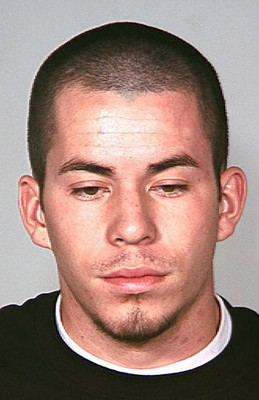 The officer who shot a man at an apartment complex last weekend was identified Monday as 34-year-old Oluremi Damole, Las Vegas police said.
Damole shot and wounded Lance Kinshella, 18, about 1:40 a.m. Saturday at an apartment complex near Spring Mountain Road and Decatur Boulevard.
Police said Damole, who has worked with the Metropolitan Police Department since 2007, had never fired his weapon on duty before.
Police said officers arrived at the Woodhaven Apartment Complex at 3650 Stober Boulevard after getting reports of gunshots in the area. Upon arrival, police stopped two men standing near an iron fence surrounding the complex. Officers asked Kinshella to raise his T-shirt to see whether he was armed and spotted a handgun in his waistband.
Police said that they told Kinshella to surrender but that he started to reach for the gun. That is when Damole opened fire, police said.
Kinshella was taken to University Medical Center, where he underwent surgery. His condition was unavailable Monday afternoon, but he remained hospitalized, police said.
He was booked in absentia on charges of resisting a public officer with a weapon, carrying a concealed weapon and attempted murder on a police officer. His bond was $9,000.
Kinshella has a criminal record that includes charges of auto burglary and possession of burglary tools, police said.