Las Vegas restaurant still cookin' despite Hispanic community stir from Trump visit
October 11, 2016 - 10:16 am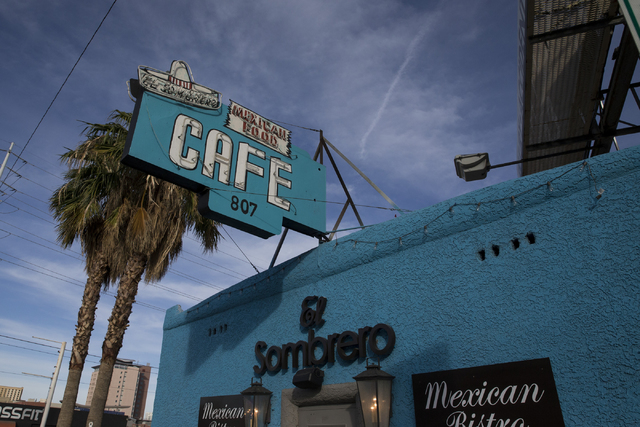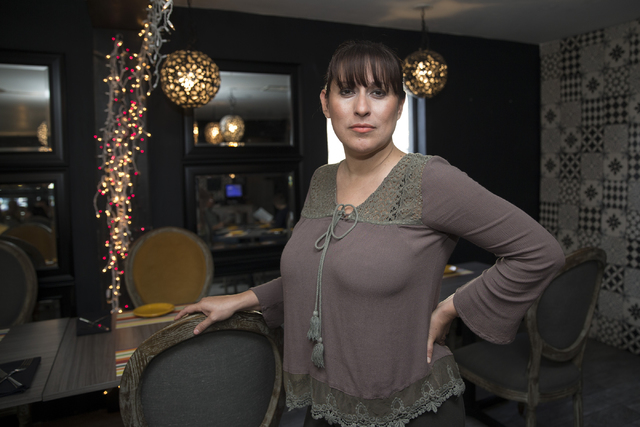 Donald Trump's quick stop at a Mexican restaurant after his Wednesday campaign rally in Henderson drew the ire of local activists who used social media to call for a boycott of the business.
But the owner of El Sombrero, Irma Aguirre, said the supposed boycott has yet to manifest itself.
"Today my restaurant was absolutely packed from the moment we opened," Aguirre said Friday.
Trump, the Republican presidential nominee, met with Hispanic business leaders at Aguirre's downtown Las Vegas bistro Wednesday afternoon while dozens of immigration activists protested across the street.
One protester, Jose Macias, 27, took to Facebook later Wednesday to call for protests of El Sombrero, as well as Roberto's Taco Shops, and also told people to stop using the services at Guadalupe Medical Center. The owner of Guadalupe Medical Center was not in attendance.
Macias is an immigration activist and active member of advocacy groups such as the Progressive Leadership Alliance of Nevada and Fight for $15. He has protested several campaign appearances by U.S. Senate candidate Rep. Joe Heck, R-Nev.
The boycott post, written in Spanish, had been shared about 2,000 times as of 5 p.m. Friday.
To Macias, it was about pointing out what he regards as hypocrisy by Hispanic business owners given Trump's controversial comments about immigrants and Mexico. He said it was "shameful" that the businesses would support the Republican presidential nominee.
"They are supporting a candidate who is attacking the immigrant community, and I just think it's not right," Macias said by phone Friday.
Aguirre said the post has led to threatening voice mails directed at her that promise not to cease until her restaurant goes out of business.
Aguirre said she knew hosting Trump would come with some ramifications, acknowledging that the GOP candidate is a "controversial political figure." But she never expected her restaurant staff to receive expletive-laced phone calls, even days after the visit.
"It's disgusting, quite frankly," Aguirre, 48, said Friday. "They claim to care about the Latino community, but they don't care about putting a Latina small business owner out of business."
Macias said the social media post never was intended to lead to harassment.
"I only made that post to make sure I got the information out to the community," he said.
Correction: A previous version of this story incorrectly identified who was in attendance.
Contact Colton Lochhead at clochhead@reviewjournal.com or 702-383-4638. Follow @ColtonLochhead on Twitter.
RELATED
Trump apologizes for vulgar language on 2005 tape
Trump says he won't talk about Bill Clinton's extra-marital affairs during debate