Las Vegas shooting victim: Nick Robone, Assistant UNLV Hockey Coach
October 2, 2017 - 9:41 am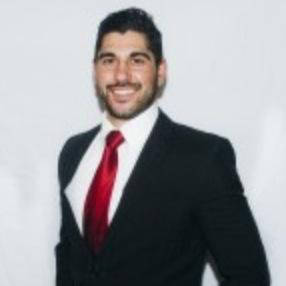 Assistant UNLV Hockey Coach Nick Robone, 28, was at the Route 91 Harvest Festival with his younger brother, Anthony, a paramedic with the Henderson Fire Department, and their friends and girlfriends Sunday evening when the shooting broke out.
As bullets flew around them, the group dropped to the ground, but Nick was hit in the chest, said his father, Tony Robone, in a phone conversation Monday morning. Anthony, 25, saw blood coming out of his brother's mouth. He and the others dragged Nick to some police cars, where they stabilized him as best they could, then waited for emergency units to take him to the hospital. Anthony "was Nick's guardian angel last night," Tony said.
Nick, a coach for the UNLV hockey team for the last three years as well as a manager at Top Golf, had surgery this morning. Tony said the bullet did not puncture his lung, but it is bruised and he remains in "pretty bad shape." Yet, Tony said the family is "optimistically cautious" that he will pull through.
UNLV Hockey Assistant Coach Nick Robone Update: pic.twitter.com/Ppt1kqLGj9

— UNLV Rebel Hockey (@UNLVRebelHockey) October 2, 2017